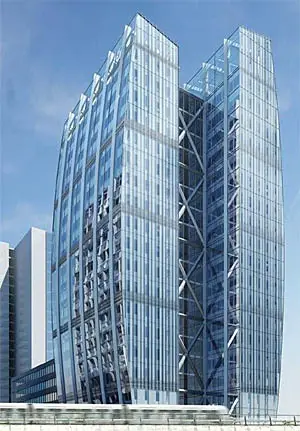 As Denmark prepares for the United Nations conference on climate change this December, more green efforts are being undertaken in the country to help preserve the environment. If you recall, the Danish ministers have committed to using only green cars, meaning those that release less carbon emissions. And then came the electric mini buses plying around Copenhagen's main thoroughfares that are also eco friendly.
The latest green project being undertaken in Denmark land is the construction of the Copenhagen Towers, considered one of the biggest constructions in the country. Amid concerns on environmental protection, this structure is committed to play an important role in the green building movement by being the first low energy and carbon dioxide neutral building complex.
The Copenhagen Towers is both an office and hotel structure that promises to be energy efficient. It is also expected to attract companies who support the green movement and who want to move into office spaces or hotels that are both energy and eco friendly. And these are not all its great features.
You should also know that this unique building and hotel complex situated in Orestad City will have the largest integrated solar power cells in Denmark country as well as a groundwater cooling system. The structure's cooling and heating system is the first of its kind in Denmark with a groundwater source 100 meters deep. This type of system alone can reduce energy consumption by almost 90 percent.
Copenhagen Towers currently employs about 250 people and houses the world-class four star Crowne Plaza Hotel and hundreds of parking lots. Its location is a high profile commercial area with the much needed mass which makes it an ideal place for international organizations to set up their businesses.
The 25-storey Crowne Plaza Hotel is set to open on November 16 and will accommodate guests in its 366 rooms.