It is the beautiful nature of Denmark's countryside that attracted a Scottish Scout group to come to Denmark for an expedition.
On the 6th of July, 15 Scouts from Cambuslang in Scotland will arrive for a 10 day tour along the scenic routes of Denmark. "Denmark was just about perfect for our purposes", says one of the Scouts, Gordon McIntyre. "It was big enough so that our groups had a big variety of route to take, but small enough that if anything went wrong, the leaders could get to us reasonably quickly."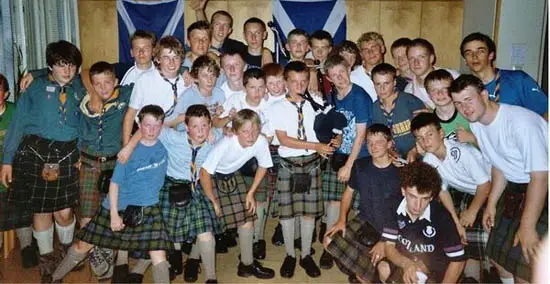 Once arrived in Denmark, the Scouts will split for a couple smaller groups. Says Gordon:
"Our groups of 3 or 4 people decide a 100 mile route ourselves and carry everything we will need for these 10 days in a rucksack on our backs. Along the way, we will have 10 small tasks and one larger project. The small tasks we will not know until the day we set off (6th July), but the project we have also decided ourself and  we have to keep a log book and write a report at the end in order to achieve our challenge. We are also given a food budget of very little money, so the idea is to meet people and hopefully be given some sort of small food donation, so we are relying on the kindness of the Danish People a lot in this expedition."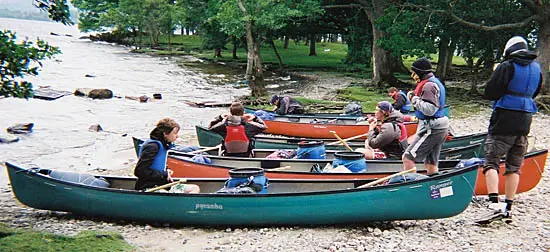 15 Scottish Scouts scattered about Eastern Denmark
Some of the Scouts will be wearing the traditional Scottish kilts to help getting noticed. Gordon will also play the highland bagpipes.
So, dear Danes, if you spot a group of kilt wearing Scouts in the next days, please give them some help to get food and show them around. And to the Scouts – good luck and Good Trails!