Looking for a gift for someone special when in Denmark but don't know much about Danish gifts?
Then look no further than here.
In this guide, we will cover a wide range of famous and lesser-known Danish gifts so you can pick one that will suit your loved one best!
Danish Gift Customs You Should Know About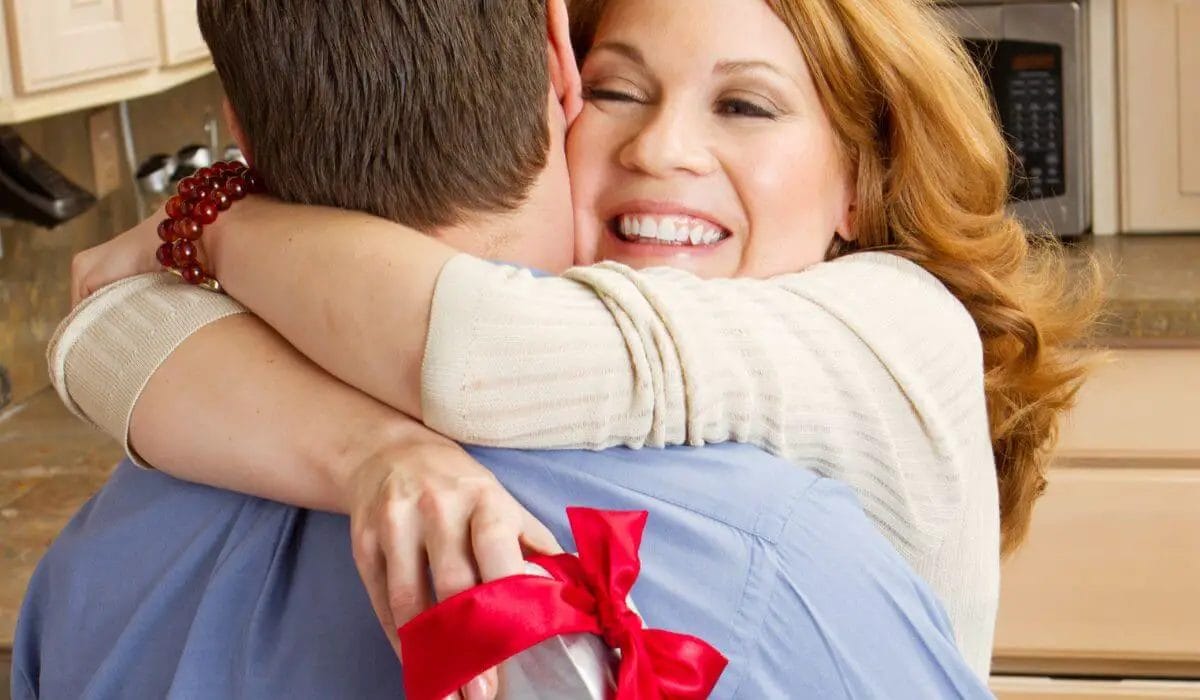 There are a few little Danish customs you should know about when giving in this fascinating country.
For example, it is perfectly acceptable to return a gift with the receipt if what someone got you doesn't suit.
And it's also OK to tell the giver that you returned it!
Another one – if you are stuck with what to get someone, or you were invited to someone's home and don't know what to buy – go for a bottle of decent red wine. That's usually a winner.
But let's explore some more traditional Danish gifts together in this guide in case you want to get some more unique gifts for Danish people, or perhaps bring something fun home.
How Much To Spend On Danish Gifts
The cool thing about Danish culture is that it is pretty direct.
It is OK to ask things like how much you should spend on a gift. This is true if your kid is invited to a birthday party, or if you have agreed to do a Secret Santa style gift giving with friends.
If you are looking for Danish souvenirs to take home with you, then there are plenty of things to buy in Copenhagen that cost around €10-€20, such as beautiful packaged chocolates or sweets or a decent bottle of wine.
If looking for gifts from Denmark there is something for every budget – from token souvenirs such as fridge magnets right through to luxury gifts from high end stores.
Things to Avoid When Buying Danish Gifts
It is not cool to give someone cash as a gift in Denmark.
The only exception would be if you are attending the communion of a young child. Otherwise, a well thought out present is much more in keeping with the culture.
But if you are taking gifts home to your friends abroad, then there is really nothing to avoid, apart from perhaps some regulations about transporting things like danish cheese or meats that you can't take across international borders.
Quick Thoughts On What Gifts To Bring Home From Denmark?
Wondering what gifts to bring home from Denmark?
The Danish are world famous when it comes to furniture. Of course it may be a tad difficult to bring a whole chair home as a gift!
However, many smaller, easy-to-pack items are less expensive and make great gifts. Modest vases, picture frames, and jewelry boxes travel well, and are useful and stylish souvenirs.
Danish ceramics are a popular option as well – with Royal Copenhagen Porcelain being the most sought after. They make great options for grandparents, an engagement gift from Denmark, or simply for your own home. Don't forget to make sure they wrap it for transport abroad when you purchase directly in the stores.
Of course, besides these more expensive gifts, there are all the typical souvenirs from Denmark that you can buy. T-shirts, pins, flags – just pass along Stroget, one of the most popular walkways in Copenhagen, and you will find dozens of souvenir stores.
Peder Hvitfeldt street is another area to focus on, as it is a busy neighborhood market where you can find all kinds of regional gifts that might not make their way into the usual shopping districts.
Typical Souvenirs from Denmark
Let's check out a wide range of typical souvenirs from Denmark.
Hopefully, there will be something here that will catch our eye as a gift for one of your friends or significant other.
Clothing And Fashion
A Denmark Scarf local brand such as Lescarf makes for a perfect gift. Big and cozy, if you want to bring something back to someone as a Christmas present this is a great idea.
In fact, any knitwear from Denmark will be usually of a high quality and very stylish. Look out for local designers such as Mads Nørgaard.
Furniture Items (Big Or Small)
Furniture is big in Denmark. We don't mean in size, but in popularity.
Of course, you may not be able to take huge pieces of furniture home as Danish hygge gifts, however, perhaps use your trip to inspire you. Some stores even offer international delivery for larger pieces.
Think sleek chairs, comfy blankets and modern design with a hint of traditional Danish charm.
Beauty Products
A lot of Danish makeup, perfumes and toiletries are now turning to vegan friendly ingredients, non toxic chemicals and come in reusable containers.
Wrapped up in a perfect Danish Gift Box and they make the perfect present for a loved one on your return. Look out for small local brands to ensure you are doing your bit for the environment.
Sweets, Food and Alcohol
Danish food gifts are always popular, and Royal Dansk Danish Butter Cookies holiday gifts are particularly popular.
You can also try bringing home licorice, known locally as lakrids, although it is not to everyone's taste.
Handmade Danish chocolates and local schnapps are also readily available on the main shopping drag to take home as a souvenir and make the perfect Danish food gift.
Toys (Lego)
What aunt or uncle, mom or dad or godparent goes to Denmark and does not bring the kiddies back some lego!
Lego is definitely one of the most typical Danish gifts for kids that you can bring back home. Pop into the Lego Store in Copenhagen to check out a wide range of potentials.
This is also a fun place to spend 30 minutes browsing the shelves if you are visiting Copenhagen with kids.
Home Items
Danish hygge is world famous, so why not take some back to your friends and relatives.
Some of the souvenirs you pick up in Denmark would make brilliant Danish housewarming gifts for your mates back home.
Think about a stylish coffee pot, or perhaps a couple of gorgeous coffee mugs that are easy to pack in your suitcase. Danish gifts drinkware sets are also quite popular.
Personal Accessories
How about a gorgeous notebook and pen with Danish flair, or some beautiful handmade local jewelry.
They make for some perfect Danish souvenirs and are easy to take home. You can pick up plenty of Danish gifts from the Copenhagen side that follow this theme, and they make for really good Danish holiday gifts too.
Books
You can look for books from famous Danish authors, but in the local stores they are most likely to be in Danish.
However, there are a few international book stores in Copenhagen where you may be able to find translated Danish books.
Try Books and Company to see what you can find. Cookbooks specializing in Danish food are also a great idea for Danish themed gifts for friends.
Shoes
Head into any locally owned boutique to check out some of Denmark's stylish shoes and footwear. Look for stylish brands such as Angulus or Billi Bi.
You may like them so much you will decide not to give them away and keep them for yourself. Danish shoes are known for style as well as sustainability.
Jewelry
Handmade jewelry by local designers such as Harsløf are also a huge hit.
Danish jewelry focuses on craftsmanship, statement handmade pieces and gorgeous style. They make the perfect Danish design gifts!
Rings, necklaces and bracelets in traditional or modern designs are easy to take home in your bags too!
Traditional Souvenirs
Of course, you don't have to spend a lot of cash to let someone know you are thinking about them.
Head to one of the souvenir shops in the areas such as the Stroget where you can pick up a funny Danish sign, perhaps a The Little Mermaid statue or some Danish flag gifts.
Our Personal Danish Gift Ideas & Suggestions for Specific People & Situations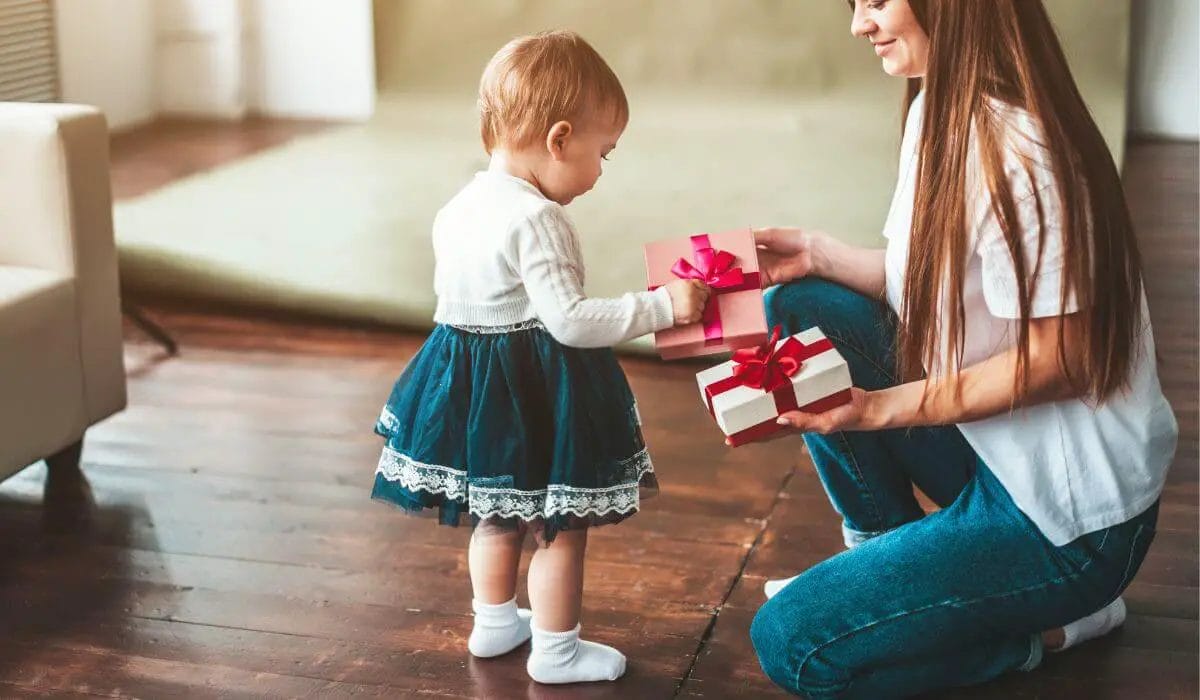 Here are some ideas for Danish gifts for any situation – for co-workers, house visits, birthday parties and a range of other situations.
Here are our best Danish gifts for a special someone.
Danish Gifts For Her
Beautiful hand crafted Danish jewelry or a statement woolen scarf make for the perfect Nordic gifts for her! Look for traditional Danish designs and patterns on the scarf for that extra cosy gift for a family member.
Danish Gifts for Him
A pair of stylish Danish shoes alongside, some delicious schnapps or a statement hat are perfect gifts for Danish guys. And if you are taking something home for a loved one then the schnapps is an absolute favorite. Danish schnapps is also sold in the airport after security so you dont need to worry about liquid restrictions when flying.
Danish wedding anniversary gifts
How about some gorgeous Danish porcelain dishes or drinkware set as a perfect celebration of a long marriage! You can select from a range of intricate patterns or more modern plain options for that extra special memory.
Cool gifts for Danish girls
Find a cool Danish stationary store and pick up the little girl in your life a quirky book and statement pen. You can also find in the tourist shops lots of branded Danish merchandise, such as I Love Copenhagen tshirts, bags and cups.
Gifts for housewarming or visiting a home
If you are invited to someone's house for dinner or a housewarming, a bottle of Danish red wine always goes down a treat.
Flowers are good too. In this case, you can buy lovely peony bouquets, gardenias, roses, or tulips for your recipient. Alternatively, opt for peace lilies, gerbera daisies orchids, or even succulents, choosing colors that they'll love depending on their personal tastes.
Make sure you wrap anything you buy up nicely – florists will usually do it for you in the store.
Birthday gifts for Danish Kids
If you are invited to a Danish kids birthday party then don't get something extravagant or give cash. A simple puzzle or creative toy, or a book, will be warmly welcomed.
Best Danish Gifts For Kids
Now that we mention kids, what are the best gifts to bring from America to Danish kids?
Well, don't bring expensive electronics or items that don't fit with local culture. Good, sustainable toys and things like puzzles and little board games will always go down a treat.
Best Danish Wedding Gifts
Most Danish couples now keep a registry which is full of all the normal things to set the couple up in their new life together.
Traditional Danish wedding gifts usually include Danish porcelain. But if you are visiting from abroad it might be nice to bring something special from your home country.
Oh, and don't buy the new couple knives. It is considered bad luck.
Traditional Danish Christmas Gifts
An interesting tradition in Denmark at Christmas is where the family roll dice and compete with each other to snatch the most beautifully or interestingly decorated presents off each other so they can open them at the end! The Danish Christmas gift game is one you should definitely try at home.
Best Gifts For Danish Family
Something that the family can do or play together will always go down a treat.
This can include board games or card games, or even a voucher for a fun thing to do as a family. Food hampers too can also bring a lot of excitement to the group.
Traditional Danish Birthday Gifts
Traditional Danish birthday gifts nearly take second place to the excitement of the Danish birthday traditions.
There are lots of songs sung at the birthday party and the lyrics are usually printed out beforehand. You can tell when someone has a birthday in Denmark by the flag outside their door too.
And perhaps my favorite tradition is the 60th birthday tradition, where the birthday boy or girl holds an open house where people from their past and present drop by to wish them well.
Best Traditional Danish Baby Gifts
If you are getting a little gift for a new baby in Denmark it's not that much different from in other countries.
But do make sure the Danish baby gifts you pick are from sustainable sources, and that any teething rings or utensils are from non toxic products.
Best Online Shops & Stores Where You Can Buy Danish Gifts
Can't bring a whole lot back in your suitcase? Then think about heading online and picking up something that you can get delivered straight to your door back home. Many local stores that cater to tourists will wrap and ship your gift. But in case they don't, there are multiple online shops in which you can pick up a great Danish gift.
Of course, you can always head straight to amazon.com and look there – it's a pretty good place to start and one of the biggest Danish gift stores in the United States.
Other good places to look include Ingebretsens, located in Minneapolis, or the Danish Based Nordicexpatshop.
FAQs
What gift should I give my Danish expat colleague?
Don't be extravagant – the Danes appreciate simple and well thought out gifts. But if you are stuck, a great bottle of alcohol never goes wrong!
What do Danish students receive as a graduation gift?
Apart from the graduation hat, specially engraved jewelry and other marked memorial are typical gifts.
What does a gift mean in Danish?
Gift is Gave in Danish. Remember it, especially if you are invited to someone's Fødselsdag – a birthday!
Conclusion
Whether you are heading to Denmark and want to bring back a little something for your loved ones, or need to bring a gift to a Danish special occasion, we hope you have enough information to help you get something special!