Found in the southwest end of the Jutland Peninsula in the country, Ribe Denmark is prided as one of the oldest towns in the country.
At the present time, Ribe has about 8,300 inhabitants, and was recently merged as part of the greater municipality of Esbjerg.
It is not often that we can use big and small to describe a single thing or entity. In the case of Ribe, the oldest town of Denmark, these two contrasting words came together to describe it.
Recently named as Europe's Best Big-Time Small Destination in a contest conducted by an online travel magazine, Ribe has proven that age and size are certainly not obstacles to being the best.
The History of Ribe Denmark
Ribe is estimated to be in existence for over 1300 years with its foundation marked between 704 and 710 AD. The first Scandinavian church was built here in 860 AD by Ansgar. And it was a major post for pilgrims who made their way to Rome.
Because it was also surrounded by marshlands and close to the sea, it was an important trading port in the country. In this charming historic little town close to the Wadden Sea, visitors will learn more about the Danish Viking culture.
In Ribe, time would appear to have stood still because of the well-preserved buildings and streets. Over 100 houses and structures have been placed under Heritage Protection and visitors will have a wonderful time exploring the medieval town by foot.
Ribe Denmark Viking History
Its history is very much entwined with that of the Denmark Vikings, as this port has become an important entry-point for traders as far as the 8th century.
Ribe Denmark is one of the best preserved places in the world especially with its background in relation to Viking history. Its early years tell of many stories of the Viking era, making it one of the best places to see and hear of events that happened a long time ago.
The stories as most locals would say are as colorful and picturesque as the physical beauty of Ribe. The mark of this town lies in its medieval town center with cobblestone streets.
There is a Viking Village manned by volunteers where visitors can expereince Ribe circa 825AD. There are market, farmyard, and everything that can be connected with craftsmen and traders of what was once a very exciting era.
Ribe Denmark celebrated 1300th anniversary in 2010
Isn't it that when you visit a new place, it's the old town that retains the original charm of the area? It's where history took place and therefore, worth your time and attention.
For those who are not aware yet, Denmark's oldest city is Ribe. In 2010 the place celebrated its 1300th founding anniversary. And to mark this special occasion, several exciting activities have been lined up for the entire year.
The Danish city of Ribe is known as a Viking settlement with a number of historical landmarks. These landmarks often get the attention of visitors. The Ribe Cathedral which was built in 1134 is only one of them.
There are also 110 houses in the city covered by Heritage Protection. And Denmark's oldest town hall in Ribe's Von Stockens Plads is also worth seeing. The building was constructed way back in 1496.
Here's what was scheduled for celebration:
the largest Viking market is scheduled to be held in May
in July and September, the Wadden Sea regatta will take place
While an exhibition featuring the life of renowned journalist and photographer, Jacob A. Riis, a native of Ribe is also being planned.
This old city of Ribe has produced numerous notable people ranging from poets, playwright to composer, photo journalist and businessmen. Such as the so-called father of modern Brewing Emil Christian Hansen.
Well-known attractions worth of visiting
Visitors can join the "Town Walk" guided tour or haunting ghost walks with the Night Watchman on specific scheduled dates.
There are a lot of other offered top Denmark attractions including:
the Ribe Cathedral
Ribe Viking Museum
Wadden Sea Center
the Mandø House
and the Mandø Island Nature Reserve
the Saint Catharine church
the Art Museum
Mando Mill
The town is also known as a center of education because of the Ribe Katedralskole or Cathedral School. This institution dates back to 850 years ago and continues to operate until today. This makes it the oldest school in the Scandinavian region.
Things to do In Ribe Denmark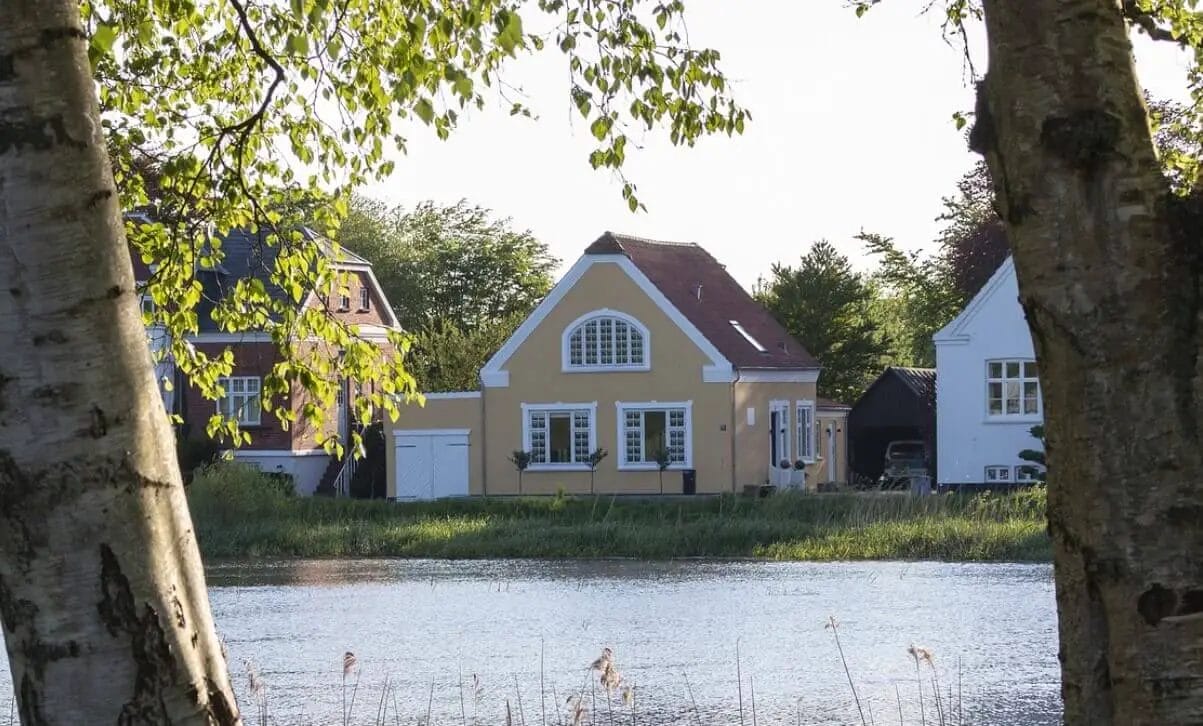 There are tons of activities you can expect to do while in Ribe. And one of them would be to take a tour of its historic churches.
Visiting Ribe Domkirke
The largest one in this town is the Ribe Cathedral, or the Ribe Domkirke, whose construction was completed around the year 1250.
Two kings held tombs within the cathedral:
Christopher the First
and Erik Emune
Enjoy learning about Denmark Vikings
For the kids Denmark is perfect. What better way to teach them about Danish history and the age of the Danish Vikings than to take them to the Museet Ribe Vikinger. Or the Viking Museum overlooking the Ribe River.
In this special exhibit, get to see a recreated full-sized Viking ship, as well as let the kids play dress up in Viking costumes. Speaking of Vikings and their history, there is a yearly event for the Danish that is celebrated only in Ribe.
The Annual Viking Market becomes a meeting place for Viking fans, locals, and tourists alike. Here, the guests can watch live performances and demonstrations of Viking weaponry, horsemanship, crafts, and more.
The Ribe Viking Market serves as a reminder of how significant this region has been in terms of seafaring trade for more than 1000 years. Here is something more fun for the kids as you take them on your family holiday in Ribe, Denmark.
Evolution of toys in famous Legetojmuseum
The local toy museum, known as the Legetojmuseum, is a great destination where playthings and memorabilia dating back to more than 150 years are displayed.
Get a chance to see the evolution of toys as you journey through the doll collections, robots, model cars, bears, and more.
Other Denmark museums you might want to check out while in Ribe are:
the Ribe Kunstmuseet or Art Museum
and the Det Gamle Radhus, or Town Hall Museum
Beautiful Danish Sea Island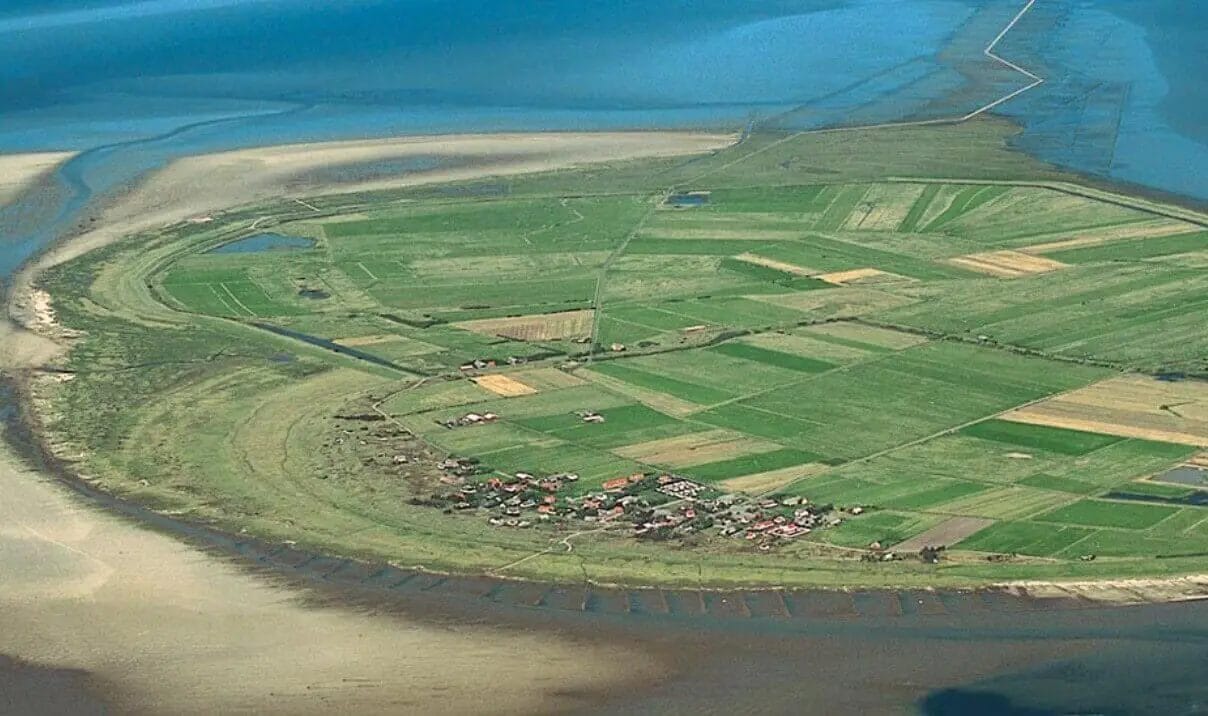 Because Denmark is proud of its natural resources and unforgettable scenery, your trip to Ribe will not be complete without a visit to the Mando Island nature reserves.
In this idyllic destination, you can see flora and fauna that Denmark is proud of. Various species of local and migratory birds can also be spotted here.
Moving on to other active pursuits, Storkesoen is an ideal site for tourists who like to go fishing. As it features artificial lakes teeming with fish of all sorts, with trout being the most abundant.
These lake venues are also great for:
boating
picnicking
and for sightseeing
Come over Torvet market square in Ribe Denmark
The central market square of Ribe in Torvet has kept is age-old charm, which is why a lot of visitors like to gather here.
You can take a ride on a horse-drawn carriage along the rustic cobblestone streets in Torvet. And you can enjoy the shops and food stores in the square.
FAQs
What to do in Ribe?
You can visit Ribe Viking Museum and learn all about the Viking era. If you're an art lover, the Ribe Kunstmuseet (Art museum) is the perfect place for you. Also, the sensational Mando islands will impress you with beautiful flora and fauna.
How to get from Copenhagen to Ribe?
There is around 240 km from Copenhagen to Ribe. And you can choose from the train, bus, or going by car. There are also flights to Ribe Denmark. However, these are transfer options. You can choose flights to Billund where you can catch a bus. But we highly recommend using a train or bus.
How old is Ribe Denmark?
It is over 1300 years old.
What is Ribe?
Ribe is the oldest existing city in Denmark. This is a small town with the population of 8,300.
When was Ribe founded?
It is founded in the eighth century. Ribe celebrated its anniversary in 2010 (1300 years old).
Related articles