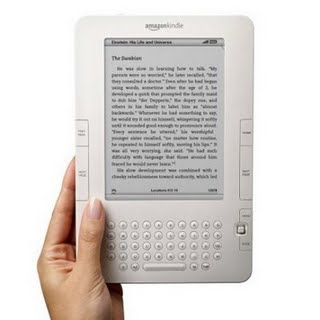 Bookworms in Denmark especially those who love reading their favorite books online have something to rejoice today. Know why? It's because the internet's leading online marketplace and bookstore, Amazon, has just launched its very latest e-reader.
Known as the Kindle, this e-reader is Amazon's top selling model. This Kindle 2 is an upgrade from its original and so far, it has been doing very well in the international electronic book market notably in the U.S.
To those who are still not familiar with Kindle, it is a software and hardware platform that enables a person to read e-books and other digital media. Since the first one was introduced in the U.S. in November 2007, three versions have already been developed – the original Kindle, Kindle 2 and Kindle DX.
Kindle 2's international version was launched last October 7 and this has a built-in 3G and GSM wireless technology that can provide connectivity in more than 100 countries worldwide. Kindle DX, meanwhile, features a bigger screen and can read PDF files. This platform is ideal for reading newspapers and textbooks.
Major advantages of Kindle are its capability of downloading content and its use of wireless technology. This means that anybody can use it with no computer and accessing the internet via the Amazon Whispernet requires no fee. Internet access using this Amazon e-reader is absolutely free of charge so what else can you ask for? Alternatively, content in different formats can also be uploaded to this Kindle 2 via the computer. However, users of this device are prohibited from transferring Amazon e-books to another e-reader regardless of the brand they use.
Amazon officials are confident their new Kindle 2 e-reader will become popular in Denmark where many citizens love to read books. In the future, they are also planning to sell e-books in the Danish language. Currently, Denmark is already a major market for books sold on the Amazon website.