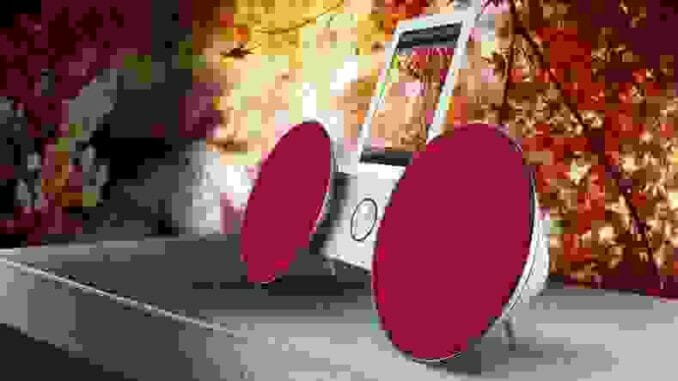 "The soul of a Bang & Olufsen product lies not only on the way it looks, but also on the way it works."
Bang & Olufsen is an audio, video and multi-media manufacturer which was founded in 1925 in Struer, Denmark. Their most popular product the BeoSound 8 is a speaker dock for iPods, iPads and iPhones, which has been selling like pancakes during its first year in the market.
BeoSound is one of the few docks in the market that can be used for the iPad. It is a stylish speaker that can brighten up any room with its 'iconic style and breathtaking sound quality". It is portable and can easily be moved from one place to another. There is no need to worry about your gadget because its adjustable holder keeps it securely set on the dock.  
"The conical shape of the speakers of the BeoSound 8 has two functions. Design-wise, the shapes 'disappear' to create an unobtrusive impression from most viewing angles and make placement easier. In terms of audio quality, they eliminate standing waves by avoiding parallel surface". Technical as it may seem, Bang & Olufsen say that you will know the difference once you have tried and experienced the sound it produces.
You may use docked or USB connected devices on the BeoSound 8. The amazing part is that you can also play songs via Airport wireless or Bluetooth. You can also personalize your dock depending on your taste or personality. It comes in black and white with aluminum details with a matching power cord. If you want livelier colors, you can choose other fabric speaker colors – yellow, orange, red or silver.
Visit http://www.bang-olufsen.com/ for more information on their products.