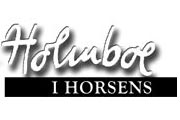 All year round in Denmark, music festivals occur to highlight certain genres or honor musical geniuses of the past. These music events have become a staple in the country and have become popular tourist attractions.
In Horsens, there's a yearly classic music event called the Holmboe Festival. This takes place each March and is conducted to honor the famous Danish composer named Vagn Holmboe who lived until the age of 87. Holmboe's works are very popular that national and international musicians often play them at different venues around Horsens.
As a background, Vagn Holmboe took up a composition course at the Royal Danish Academy of Music in the capital of Copenhagen. He was highly recommended to the academy by Carl Nielsen. He was also able to study in Berlin and Romania where he fell in love with folk music. In the 1930s, he started collecting Danish and Romanian folk music. He also taught for several years at the Royal Danish Institute for the Blind.
The Danish composer's works totaled more than 200 which include 13 symphonies, solo concerti for most the instruments used in the orchestra, 20 quartets for the string instruments, 3 chamber symphonies, 14 motets and several other a capella compositions for mixed chorus such as the Liber Canticorum series. He also composed the Requiem for Nietzsche. Some of the musicians that have influenced Holmboe's works include Igor Stravinsky, Dmitri Shostakovich, Sibelius, Nielsen, Bartok and Haydn.
During the annual Holmboe Festival, activities lined up are musical performances as well as exhibitions and lectures for people of all ages and skill levels. The Danish composer was born in 1909 in Horsens, Jutland and died in 1996 in Ramlose, Denmark. He was onsidered a great contributor to Denmark's folk culture and the most important symphonist in the country after Carl Nielsen.