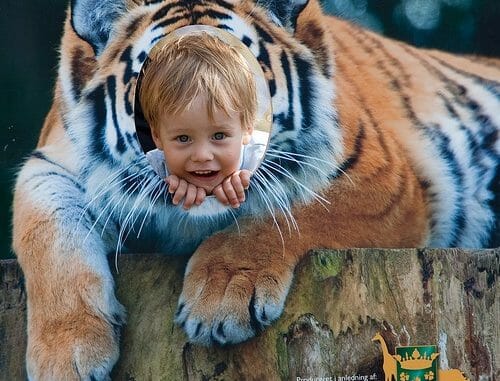 Knuthenborg safari park is a great destination for kids and the young at heart. It is a place full of a wide array of activities to choose from. You can roam with the animals, walk around Swan Lake, appreciate the historical buildings or ride a raft. If you are travelling with kids, they will definitely enjoy the natural playground. The water games area where you can build sand castles is also a hit.
While you are at the park you may interact closely with zebras, ostriches, rhinoceros, giraffes, deer, kangaroos, bisons and many more. You may also arrange for guided tours or even become an animal keeper for a day.
At Denmark's largest natural playground, you may choose different activities such as going deep into the jungle. Swing on ropes, climb rope ladders or follow trails just like Tarzan. There is also a desert which you can cross with a balloon swing.
Within the park, you may eat at the Safari grill or dine at the Beaver Tail House Restaurant. If you want to enjoy nature with your meals you can stay outdoors while enjoying the lush scenery.
They also have accommodations at The Forest Superintendent's Residence for those who come in groups or have special events and private parties.
Safety is a priority so they provide brochures which inform you about their regulations. Pets such as dogs are allowed in the park except for the Tiger Forest. You may leave them at the "dog parking area" instead.
The possibilities are endless in this historical landmark. Organize tours or simply spend a day with family and friends. Visit http://www.knuthenborg.dk/ or call 54 78 80 89 for more information. You can also send an email to formidling@knuthenborg.dk.

Image from Lars Plougmann