Denmark is known worldwide mainly due to its breakthroughs in scientific and IT research as well as its wonderful attractions. Many are surely unaware that the country also produces some of the world's most durable and uniquely shaped cookware.
Denmark has a lot of delicacies and pastries to be proud of. It has its own pastry creations that are incomparable to other countries. And perhaps this is one of the reasons why this Nordic country was able to create one of a kind cookware. Some of them are meant for cooking special food and baking cakes and pancakes.

Cast iron Aebleskiver Pan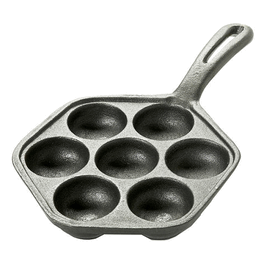 This Danish cake pan has one or two handles and seven holes in the center for making of pancake balls. It is also known as the Aebleskiver which refers to sliced apples in Danish. This popular pan comes in circular, square (with 9 holes) and hexagon (six sided) shapes and since it's made from cast iron, you can be sure of its durability. If you wish to go electric, there's one model available as well with 8 holes.


Rectangular Quiche pan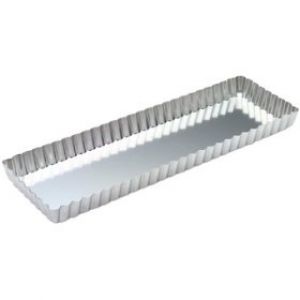 This is ideal for making the traditional Danish apple-stuffed pancakes. It can make seven pancakes at a time.
Electric waffle maker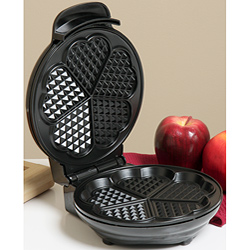 Many of us are used to seeing and even eating the common circular and square shaped waffles. But this Danish electric maker creates one huge flower shaped waffle which can also turn into five small heart shaped waffles in just one cooking.
Krumkake pan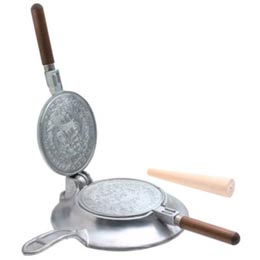 This is an old fashion pan for stove top with an odd shape. It bakes wafer thin Scandinavian krumkakes in a matter of seconds.
Kransekake rings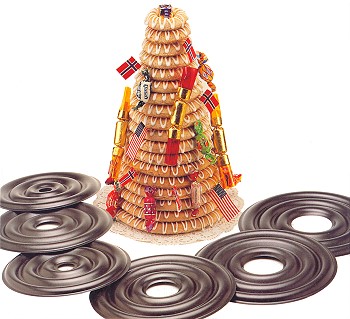 These are used to form and make the Kransekake ring cakes which originated in Norway.
Enamelware fondue pot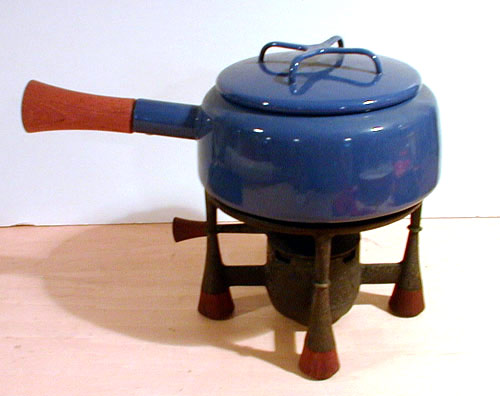 From Dansk Kobenstyle, this pot comes with a stand and folks and in varied colors.