The year 2008 proved to be a successful year for the Danish film industry. According to the Chinese, 8 is a lucky number and Denmark proved just that.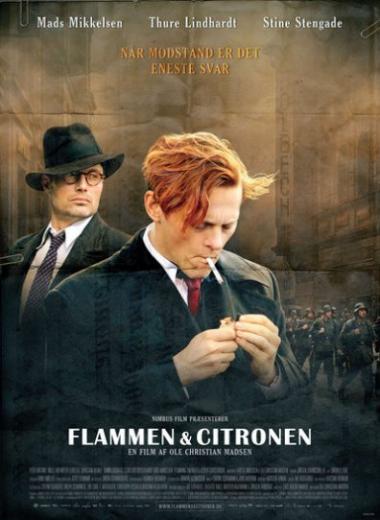 Recent statistics from the Danish Film Institute revealed that the Danish films achieved its best year in cinema in 2008 in a period of 30 years. Approximately 13 million tickets were sold in cinemas all over Denmark last year and of these figures, four million tickets accounted for the viewing of Danish films. The report only proves that the Danes love watching movies in the cinemas and local films are now well appreciated by movie goers. The high number of ticket purchase in Denmark has not been reached since 1978 but thanks to the creative minds in the film industry, more great movies have been made lately that prompted the Danes to watch them at the cinemas.
Among the Danish films that drew a big response, "Flammen og Citronen" sold more than 670,000 tickets making it the top seller. Other films that reached more than 300,000 ticket sales were "Bla Maend," "Rejsen til Saturn," "Far til Fire," and "To Verdener."
Not only do Danes love the locally made movies because foreign countries are also attracted to them. In fact, 17 of the 28 titles were sold to other countries and this is the highest number of films sold outside of Denmark in three years. Each year, Denmark makes about 10 movies. The Danish Film Institute is in charge of providing financial and production support to most films produced in Denmark. Basically, it provides grants for screenplays that shoulder 50 percent of the production costs.
Today, the Danish film industry focuses on the youth. An estimated 25 percent of film subsidies are actually used to create films for children and the industry is giving kids the opportunity to make their own movies.