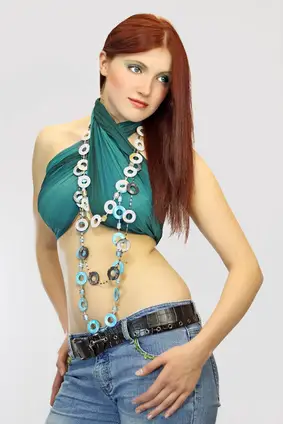 Denmark is not to be left behind when it comes to fashion design. Being a part of Europe, this country also boasts of its very own designer wear.
For three days, fashionistas including the aspiring ones will get the chance to see the designer clothes and branded goods that are purely made from Denmark. The event showcasing these stuff is the Designer Forum at the Danish capital of Copenhagen. And take note, it may only be at this forum where you will have the opportunity to see some unique and exclusive fashion creations from Denmark's artists.
The Designer Forum is happening from September 25 to 27 at Copenhagen's Forum, accessible by bus, Metro and the S-train. During this event,
Currently, Denmark's fashion industry is doing very well. It has produced successful designers and holds fashion events every year. These achievements have made Copenhagen, in particular, and Denmark, in general, as one of Europe's fashion centers. Experts in the industry, however, claim they still have a lot to improve if they want to reach the level of New York, Paris, London and Milan.
What makes Danish brands stand out from their competitors are their middle range price and quality. Danish fashion is considered comfortable and easy to wear as well as functional. In other words, it may look casual but it can still be worn during special occasions.
The leading Danish brands can be found in the capital of Copenhagen. Many fashion boutiques are in place there as well as flagship stores. Some of the well known brands include Annhagen which features underground clothing, Baum und Pfredgarten which is a mix of the classic and innovative style, Bitte Kai Rand which is one of Denmark's oldest brands, By Groth which focuses on the feminine designs, By Malene Birger which is known for its classic and sexy styles, CCDK which is a brand for the modern woman and Elise Gug which is also a brand for women.