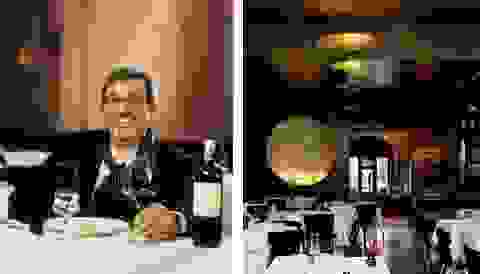 'Era ora' means 'about time' in Italian. In this restaurant, "the experience of preparing and enjoying food" is never rushed because they believe that great food takes time. It is the whole process that makes it more delicious.
The people behind EraOra feel that eating is a sensory and intellectual experience, bringing about a sense of culture, memories, emotions, history and experience. Their food has wonderful taste and texture because they pay a lot of attention to ingredients, detail and traditional ways of cooking. It is a cross between rustic and urban style of preparing dishes.
Elvio Milleri and Edelvita Santos are the original people behind the restaurant. It was in 1983 when they opened a small restaurant in Christianshavn which specialized in Italian food with a Danish vibe. Their friend Alessandro Jacoponi, a cook, joined them in 1987. EraOra has evolved and embarked in various Italian-Danish dishes for the past two decades.
EraOra's delectable dishes are served daily in their pleasant restaurant at Overgaden Neden Vandet 33 B, across the charming old canals of Christianshavn. The place was decorated by Edelvita Santos herself who paid a lot of attention to small details to give it a personal touch. Its high ceiling rooms have a "romantic and 'cosmic' ambiance" complete with moon shaped lamps and murals of a lunar eclipse by Galileo Galilei. There is also a patio with plants, flowers and art pieces where you can dine al fresco if the weather permits. The overall feel transports you to Italy.
Visit http://www.era-ora.dk/ for table reservations and more information.