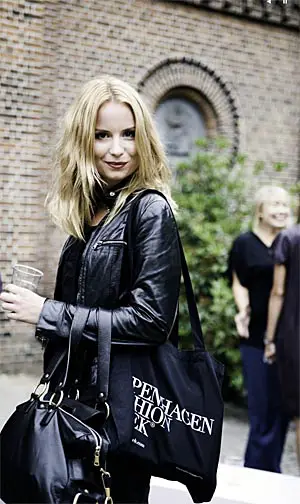 Are you a self proclaimed fashionista? Do you want to know the latest trends in fashion? Then head off to Copenhagen and catch the Copenhagen Fashion Festival this February 10-14.
This is your best chance to know what's going on in the fashion world of Denmark. You have several choices here so make sure that you don't miss out on them not only for fun but for a fashion immersion experience that you won't get anywhere else.
Go on a shopping spree because who knows, you may find great bargains of your favorite international designer wear from head to toe. Find out as well the 2010 trends by attending catwalk shows. And don't forget that you can also have the chance to rub elbows with the bigwigs in the Danish capital's fashion industry by attending the yearly fashion week parties.
On the big screen, get the opportunity to watch the movie "Coco Chanel & Igor Stravinsky" which reveals the secret love affair that occurred between the fashion diva and the Russian composer way back in 1920. The film features Audrey Tautou who portrays Coco Avant Chanel. The actress also happens to be the model of Chanel no. 5.
Online, you can get updated with the Copenhagen Fashion Week through its several official blogs. These are the fiercegfattig.blogspot.com, veivet-snow.blogspot.com, fashionsquad.com, my-clothing-blog.blogspot.com and anch709.com. These blogs will also be giving away two tickets to the fashion show of Max Factor New Talent Award winner Wackerhaus at City hall. Wackerhaus is a popular Danish brand courtesy of Eluise Wackerhaus and Louise Amstrup that has become well loved by young designers since its establishment in 2003. The brand evokes a clean and feminine look with a bit of masculinity in its designs.
Finally, grab a copy of Dansk Daily, the official newspaper of the Copenhagen Fashion Weekend as well as the creatively done program outlining the events and read more on the latest buzz in the Danish fashion world.