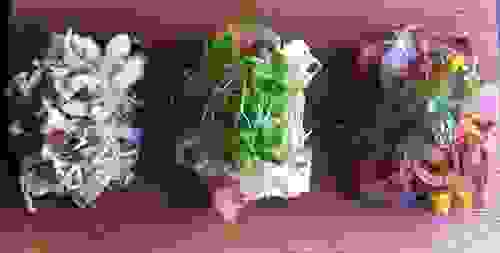 The Davidsen family has been serving the famous "smørrebrød" since 1888. It all began when guests of Oskar Davidsen's wine bar discovered his wife, Petra's Danish open sandwiches. They enjoyed it so much that regulars went there every day at lunch time to order her creations. The word spread and her sandwiches became famous all over the country.
The famous "smørrebrød" list with a Danish theme has 178 variations and is 140 centimeters long. It is considered the longest in the world, which is why it has made the Guinness Book of Records. The best part is that the quality of sandwiches has been maintained as it was passed on for generations in the past 100 years. Now there are already 250 variations of "smørrebrød" with some items named after famous people.
When Ida Davidsen, the fourth generation joined the family business she became the "ambassador of smørrebrød" by making it famous outside Denmark. She prepared them for the guests Restaurant Scandia in Hollywood, passengers of British Airways and Canadian Pacific and the Danish restaurant at the Hotel Maksuod Plaza in Sao Paulo, Brazil.
Visit their cozy restaurant and try their delectable "smørrebrød" or check out http://www.idadavidsen.dk/ for more information.
Store Kongensgade 70 – DK-1264 København K
Telefon 33 91 36 55 | Fax 33 11 36 55
Image from Sakena