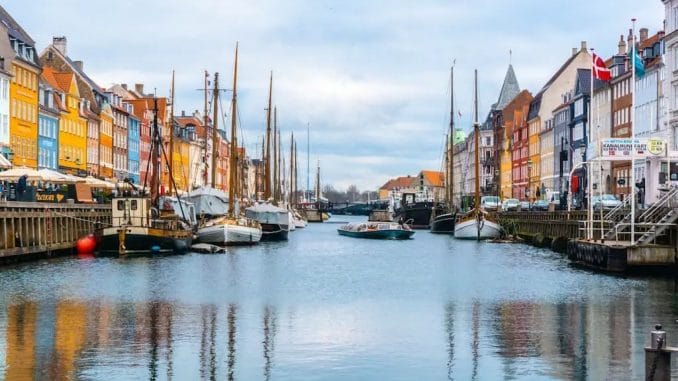 Tourism in Denmark is good for being a survivor amid the global economic crisis. While other countries continue to suffer or are still in the recovery process, this Scandinavian nation has shown strength in many aspects including tourism.
In terms of visitors, the country's tourism agency is happy to report that Denmark recorded a 5.8 percent increase in overnight stays from Americans. The positive figure was recorded in August this year which was contrary to last year's rate. The July 2009 figure was even higher at 8.1 percent.
An official from the tourism agency VisitDenmark's North American division revealed that the hike in visitors started in the second quarter of 2009. This is attributed to the summer season covering the months of May to September being the peak of tourism in Denmark.  A major factor seen in the increase in visitors was the Baltic cruise which offered discounted fares. The Danish capital of Copenhagen is a popular port of call for cruise liners whether for pre or post cruise stays.
Another reason why Americans prefer to go to Denmark is its being an environment friendly destination. PhoCusWright, a travel research firm, reported that 44 percent of travelers coming from the U.S. are conscious about carbon emissions and other environmental elements when they plan for their travels. In addition, a third of these Americans would rather go for a green travel.
You can take the Copenhagen City Card for save more money and have access of a lot of attractions
Currently, several hotels in Denmark have started to observe eco friendly practices. Among them, the Raddisson Blu Royal is the first five-star hotel in the country to obtain the Swan certification. This certification is given only to establishments that apply eco friendly practices in their daily operations. So far, 21 hotels and nine properties in Denmark have been awarded this Swan certification as well as the Green Key certification. The Green Key is an international label given to leisure establishments that meet requirements in environment sustainability.
Tourism in Denmark, the top attractions
If you are looking for a great conquest in Northern Europe, Denmark is one of the best places to visit. Children and adults will both enjoy the sceneries and amenities offered by each tourist attractions at Denmark. Unlike other European countries, Denmark is absolutely the greenest and happiest place to check out. To help you with your Danish experience, here are the top destination you should visit.
You can take the Copenhagen city card for access to a lot of attractions and transports and save money for your vocation !
Ribe
Famous for being one of the oldest Scandinavian cities, Ribe has much to offer for those who want to explore and appreciate the historical ruins of the Danes. Ribe has existed since 700 BC but the premises are highly preserved like a museum. They only developed some buildings increased the Viking highlights. You are free to explore 110 houses and its cathedral, which are all under Heritage Protection. It also has the oldest town hall in Denmark called Von Stokens Plads built in 1496 and purchased in 1709.
Legoland
Who wouldn't go to such place? Legoland is definitely the place for those who are young and young at heart. This is one of the country's pride and honoring that is why the city of Legos was built. This is only three kilometers away from the Billund Airport. You will see numerous objects of creativity and craftsmanship in this place along with childhood memories. n
Copenhagen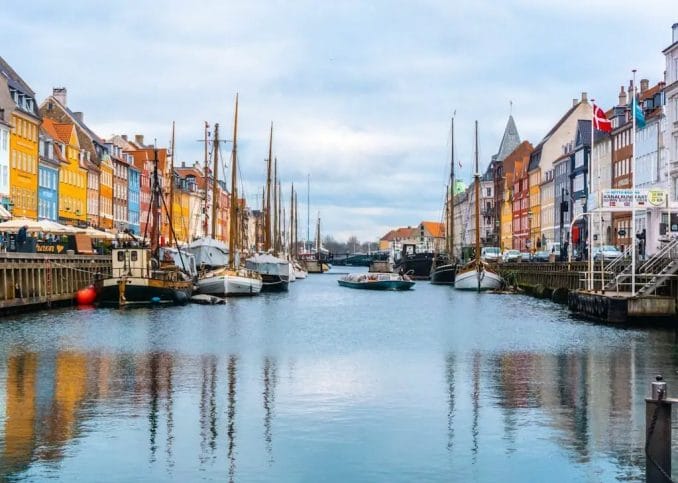 Last but not the least is the capital of Denmark, Copenhagen. Not only is the center of trade but also the place to see the numerous attractions in Denmark. Explore the ancient buildings built since 17th century covering the metropolitan city. See the home of the Queen, the Little Mermaid, and Tivolic in this city. You shouldn't miss out on visiting the famous places here in Copenhagen. Not only is the city packed with historical sites but also with modern designed buildings as well. 
Clean Green Denmark Attracts More Tourists
The title speaks for itself. When tourists are asked why they go to Denmark for, they would often talk about how amazingly clean and green the whole country of Denmark is. Although it is known to being one of the top shopping capitals of the world with all the designer label stores in Copenhagen, there is the other side of Denmark that tourists can't help but notice.
Cycling is in! More than 50% of the total population of Denmark cycle themselves to school and to their offices. Because riding the bicycle in and out of the city of Copenhagen has become very comforting, more and more people living in Denmark are choosing to use their bikes over their cars. This only means one thing – more fresh air and less pollution.
Because there are less cars travelling in the streets of Denmark, there is little to no traffic jams in and around the country. People get less stressed out too because they can go in their office and back home without spending hours in a jampacked street stuck in traffic. Riding the bike to work or to the school meant using less gas thus making the consumption costs very low. The best part of it all is that you get to interact with more people while losing weight altogether. What could even beat that?
Denmark is known to be a world leader when it comes to urban development and aesthetic building designs. And yet it has remained to be a country for its people. The country continues to grow in business while it keeps it people and their community safe at all times. They have created a human scale that other countries in the world should follow. It is a kind of measurement of projects where the people's welfare comes first.
Tourism in Denmark : Getting a Tourist Visa is Easy
Denmark is notorious for its strict immigration laws, but when it comes to getting a tourist visa, the process is pretty straightforward. As long as you have all the documents required by the Danish embassy in your country, and you can explain what you intend to do during your trip (e.g. your trip itinerary), chances are that your short-term visa application will be approved. In fact, head of the Visa and Consular Service of the Royal Danish Embassy in China, Anja Pedersen, estimates that 99% of applicants are able to get their visa.
If you're been wanting to visit Denmark but been putting it off since you don't feel like going through the usual rigors that go along with visa processing, here are some quick facts about short-term visa applications in Denmark that might change your mind.
Check whether you even need a visa, because you might not even need one. A complete list of countries whose citizens are required to get a visa to Denmark is available here. You also do not need to get a new visa for your visit to Denmark if you still have a valid Schengen visa granted to you by another Schengen country. This list of Schengen countries include Austria, Belgium, the Czech Republic, Denmark, Estonia, Finland, France, Germany, Greece, Hungary, Iceland, Italy, Latvia, Liechtenstein, Lithuania, Luxembourg, Malta, the Netherlands, Norway, Poland, Portugal, Slovakia, Slovenia, Spain, Sweden and Switzerland.
If you've been to a Schengen country before, but your visa is no longer valid, you may save yourself the effort of going to the visa center to apply and simply have a travel agency renew your visa for you. However, first time visitors are required to make a personal appearance at the visa centers.
Short-term visa processing typically takes only a few days, with most applicants getting a decision in less than 15 days. 
German Tourists Spurn Coastal Areas but International Visitors Swarming in Copenhagen
The Swedes may be really into going back and forth the Oresund Bridge for quick trips to Denmark, particularly to the city of Copenhagen, but the Dane's other neighbor, the Germans, seem to be getting less enthusiastic about coming over for a visit.
The dip in German tourists in the past couple of decades means a serious challenge for the travel and tourism industry in Denmark, particularly in coastal areas especially with Germans traditionally being "the most important target group" for these regions.
Unfortunately, the trend won't likely be seeing a reversal in the near future with Danish authorities sticking to the current VAT rates (25%) and proposals for VAT reductions for accommodations rejected. This means that hotels and inns in Denmark cannot lower prices to make them more competitive with accommodation costs in nearby countries that have lowered the VAT rates to boost their tourism industry.
The good news though is that even the decline in German tourists visiting coastal areas is not enough to slow down the country's overall tourism industry, with the attention of the international community now focused on Copenhagen. Thanks to Copenhagen and its many draws, the tourism industry in the country is actually showing growth. Still, as reports point out, "coastal tourism, which represents an important chance to reduce unemployment in rural areas, should be revitalized." Hopefully, the country's new tourism strategy will include initiatives that will be more effective in driving up the traffic to coastal regions so that Copenhagen won't be the only place in Denmark that tourists will be quite eager to see.
Copenhagen Nominated as 2011 Destination of the Year
What makes a city a tourist attraction? There are many factors to consider such as interesting spots to visit both new and historical, culture, economic condition and entertainment. Copenhagen has definitely these factors to offer the reason why it remains one of the top destinations around the world.
Another feather that has been added to its cap is that the Danish capital was recently voted as Destination of the Year for 2011 way ahead of Barcelona, Rome and Madrid. The recognition was given by the European Consumers Choice believing that the city is one of the most interesting places in Europe. According to the European Consumers Choice CEO Maximilien Lejeune, Copenhagen's vibrant condition is one of the reasons why it has been nominated for the Destination of the Year award.
Economically, the Danish capital has seen the construction of several new hotels and other important structures such as the new congress center and a new low-cost terminal in the airport. In addition, the terminals in the metro and the harbor will also be expanded. In terms of events, Copenhagen has hosted several major international gatherings which have attracted the attention of the international media as well.
Every year, the European Consumers Choice Awards are presented with several categories. The consumers are then encouraged to vote on their favorite companies and cities. For the year 2010, Copenhagen received 25 percent of the votes while Barcelona only had four percent. An important thing to note here as well is that Copenhagen was only city in the Scandinavian region to get a nomination and maintained its lead during the entire month of voting. 
The winners in the European Consumers Choice awards will be presented early this year. The Danish capital's nomination will be presented to Wonderful Copenhagen. And for garnering this nomination, Copenhagen will have a special page on the website of the European Consumers Choice which accommodates more than 50,000 visitors every month.
European Consumers Choice is a group that aims to search for the best companies in Europe based on design and innovation. In 2009, it added the Destination of the Year as an independent category.