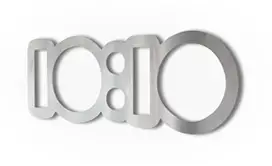 Copenhagen successfully hosted the much awaited COP15 Climate Change Summit organized by the United Nations successfully last December. No doubt about it, the 10-day conference and its cultural side events were all well worth it. Politicians who came to the Danish capital to represent their countries had their say in the conference while ordinary citizens also had a great time attending to the different cultural and musical events.
Yes, there were setbacks and disappointments during and after COP15 but something positive was born out of the international conference known as the 10:10 Campaign. Why the name 10:10? It's because the goal is to cut carbon emissions by 10 percent in the year 2010, that's why.
This campaign started when citizens, organizations and companies from various countries pledged to take action to cut carbon emissions in 2010. In its first 120 days of gathering signatures, the 10:10 Campaign gained more than 50,000 individuals who promised to vowed to reduce their carbon footprint by 10 percent.
In addition to that, more than 2,000 companies including the major ones such as Adidas and B&Q as well as small family owned businesses plus some 100 councils, 1,500 schools including colleges and universities and 1,000 other organizations including churches and hospitals also made their pledge.
For 2010, the 10:10 Campaign will offer advice to individuals on ways to cut down on their emissions. The good news is that many individuals and organizations have already shared their success stories on their initial steps towards achieving this particular goal.
At the helm of this global campaign is a woman named Eugenie Harvey. This woman is the co-founder of the movement called "We Are What We Do" which urges people to take action in making positive changes in their communities. An expert in PR, Harvey hopes that the positive actions people are taking now or will be taking this year will eventually become normal behaviors to consistently lower carbon emissions around the world.