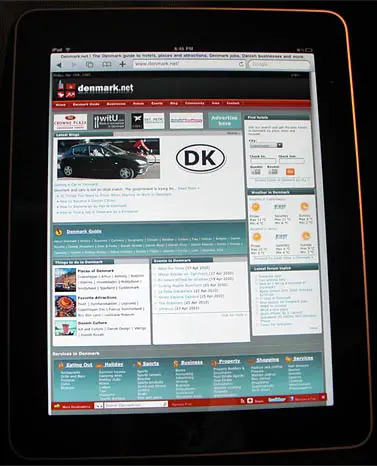 If you are in Denmark (or the rest of Europe, for that matter), your chances to get an iPad before the end of May are pretty slim. Apple unfortunately just announced a further shipping delay of the iPad, pushing it out until the end of May at the earliest.
Good that there is Denmark.net. We got three iPads under our posession, and we are going to give two of them to you!
Of course, we will have to keep one of them. We love our readers, but not that much.
There are two ways to win the two iPads.
You can either join our "Win an iPad" competition and put a Denmark fan sticker on your blog or website. One of the iPads is reserved to entrants of that competition.
And then there is the social media way: Join our Facebook fan page or follow us on Twitter. On May 1st, one of the iPads will be given to a randomly chosen Facebook fan or Twitter follower. How cool is that?
Of course, you don't have to be Danish to participate. The iPads will be shipped to every place UPS ships to, worldwide.
Terms apply. Winners announced May 1st.