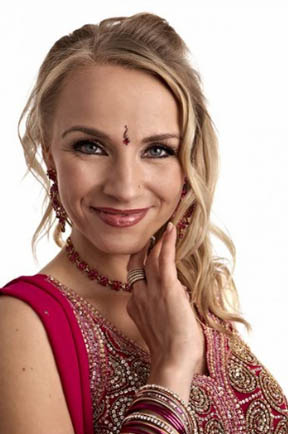 What can be more big news than a Dane gaining success in another part of the world. It's alright to be make it big in one's own country but success is perhaps sweeter when achieved in another country.
Take the case of Anita Lerche who is now a music recording star not in Europe nor in North America but in Asia. Lerche is now a big fan of Punjabi music of India and she makes heads turn there wherever she goes. And she still has to get used to all this attention she's getting.
It was in 2005 when Anita Lerche who's from Herlev, traveled to India with friends. It was actually a backpacking trip that ended in her settling in India for good. After only one year of staying in that Asian country, Lerche was magnetized by music from the northern Punjab province. She was then bent on making her own CD featuring that particular music genre.
This young Dane's new CD entitled Heer from Denmark is now out in the market. And what's more, she has just won a Danish World Award for her very own soundtracks made in Bollywood. Her song Maahiya was voted the Yea'rs World Track.
Anita Lerche related that she felt a little nervous no one would show up when she called for a press conference to promote her album to the media in India. Fortunately, some 50 journalists came including representatives from major television stations.
After that, the rest is history. This talented Dane got a recording contract and became a big star. Anita Lerche could not be happier about her success in Punjabi music, a music genre so different from the country where she grew up. And just so you know, this young woman is actually a trained vocalist who knows how to sing in not just two or three but 14 different languages.