Bike in Denmark are an environment friendly, not to mention more affordable than cars. Biking is also a form of exercise which promotes better health. And this is what Denmark takes great pride in.
EU Countries to Invest in Bike Program
Currently, the use of bicycles is being widely promoted in Europe specifically in 27 EU member countries. For this eco-friendly campaign, experts from the different parts of the world are heading to Copenhagen and Amsterdam which are known as the leading cycling cities.
Another positive development is the huge investment put in by authorities from Denmark and the rest of Europe for this bike program. If you're interested to know how much is being invested here, it's estimated at EUR 600 million covering the period from 2007 to 2013. For its part, Denmark is investing DKK 1 million starting on condition that the municipal and regional authorities will put in the same amount.
The move to reintroduce the use of bicycles in Europe came during the opening o the Velo-City in Brussels this week. The occasion was also in line with promoting the bike as an important means of transportation. European Transport Commissioner Antonio Tajani said the EU is committed to promote the bike as a neutral transportation means because it does not emit carbon dioxide.
London is among the cities eager to adapt the bike program. It has already scheduled a special event to hype up the use of bikes in the city come September when London celebrates its Free Wheel day. A Danish architect known to be a major player in various international bike projects has been tapped to help in this effort.
To bike or not to bike, that remains a question. What about you? Are you ready to bike all the way? If everybody will do it and if it's for the good of the environment, there shouldn't be any more questions.
UCI Track Cycling World Championship in Denmark
Cycling is a normal part of the Danish lifestyle. It has, in fact, inspired other countries to start a cycling program patterned after that of Denmark as a way to cut down on carbon emissions and eventually preserve the environment.
The 2010 UCI Track Cycling World Championships was in Denmark. This yearly event by the International Cycling Union was on March 24-28 at the Ballerup Super Arena in Ballerup.  
The 2020 UCI Track Cycling World Championships will be in Aigle and Martigny in Swis. This yearly event by the International Cycling Union will take place on Septembre 20-27.
This world track cycling championships involve both men and women and will cover several events such as the sprint, 500 m time trial, individual pursuit, team pursuit, team sprint, keirin, scratch, points race and omnium. They are the same events for both men and women's categories except for the madison. Compared to the men's events, those for women normally cover shorter distances. Only the top 3 winners get medals — gold, silver and bronze medal and the overall champion gets an additional jersey with rainbow colors.
Denmark has actually been hosting this world cycling championships since 1896. The first nine events were held at the Ordrup Velodrome in the northern part of Copenhagen while the last one in 2002 took place at the Ballerup Super Arena.
The World Track Cycling events started in Chicago way back in 1893. Since that time, cycling enthusiasts of all levels of expertise from around the world have been competing in the different events. Cyclists taking part in the championships undergo selection by their national cycling federation.  The 2009 event was hosted by Poland while the Netherlands will host the 2011 championships. Australia will host the 2012 world cycling events for the second time since 2004.
Danish Bike-Riding Mom Remembered
Did you know that it's not only the male Danes who made history in Denmark land? Many of us are aware that it's mostly men from Denmark responsible for making remarkable achievements in the fields of science and technology, governance, arts and sports. But the women should not be ignored because they, too, contributed to Danish history.
Just take the case of Susanne Lindberg who proved to the Denmark people and the rest of the world that a woman or a mother, in particular, can become a great cyclist like any other man. It was in 1897 when this petite mother of seven made history by breaking the world record for biking 1,000 kilometers in a span of 54 hours and 18 minutes. That's almost two and a half days of pedaling.
Lindberg's goal was to prove that women can succeed in cycling and that the sport does not have any adverse effect on a woman's reproductive system. And so at the age of 24, this lightweight woman (weighing only at 45 kilos) took part in a training class of the Danish Bicycle Club and initially joined the club's Star Race. She ended in fifth place in that race which was not bad for a beginner.
Through the years, Lindberg competed in all races available during her time not minding what her male opponents would say. Her record breaking feat took place in 1897 that required biking for two full days covering the roads of Zealand. Fortunately, Susanne's future husband Charles Hansen was very supportive of her all throughout the race even financing her team's overnight accommodation in Copenhagen. Hansen, at that time, was a known cyclist as well and spokesperson for physical education in Denmark.
Two years after her triumph, Susanne married Hansen and bore seven children with him proving to all that biking does not affect a woman's capability to bear kids.
Copenhagen Bike Culture Inspires London
It's undeniable that the Danish people are truly a source of inspiration in terms of their advocacies, lifestyle and culture as a whole. Attitude wise, the Danes are friendly and most of all very innovative as evident in the success they have achieved in the field of science and technology. They are worthy to be followed by other people.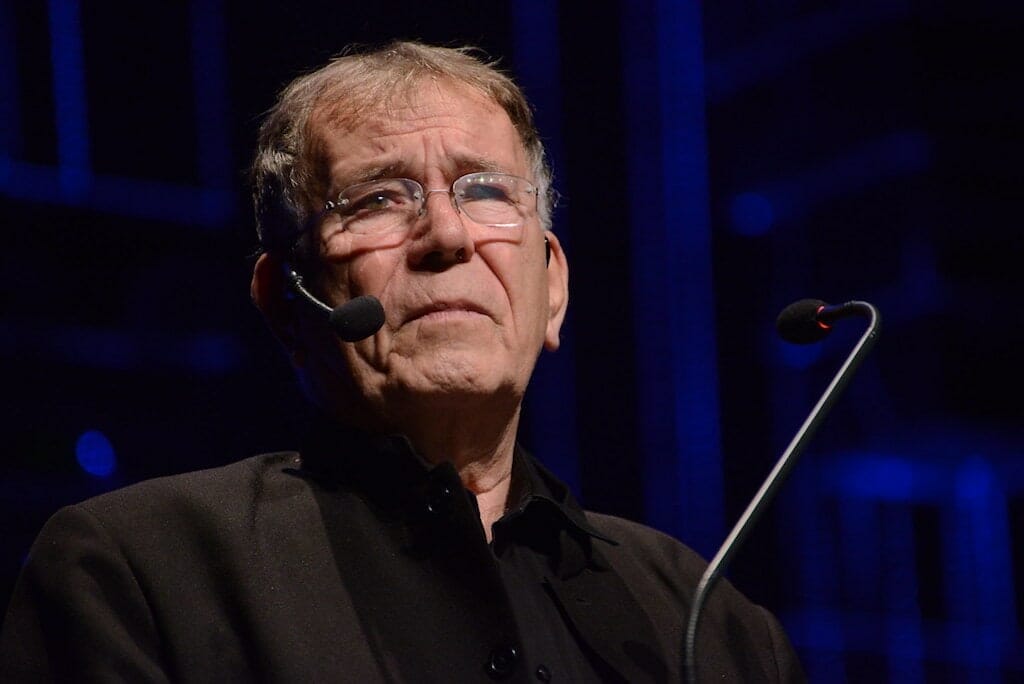 Architect Jan Gehl It is of no wonder that the city of London now wants to adopt a part of the Danish lifestyle. It's the bicycle program of Copenhagen that has attracted this international city. London city officials are craving to promote a bicycle culture in the U.K. capital in the hope of helping save the environment.
In response to this call, an exhibition on Danish bicycle design will be presented in London this September. Architect Jan Gehl, a Dane himself, will lead the exhibition while at the same time, he will present his projects that aim to help major cities be more bike friendly. Gehl was personally invited by London officials to help them start a project on introducing the Danish bike culture in the city. The exhibit is set to coincide with the yearly London Freewheel day during which several major thoroughfares of the city will be closed to traffic.
The Danish architect considers the London proposal a huge challenge. However, he is positive that it will take off well what with current pressures from organizations and architects at this time in preparation for the city's hosting of the 2012 Olympics. Architect Jan Gehl revealed many big cities are using Copenhagen as a model in their city planning especially those looking to cut fuel consumption. Gehl was also a part of New York's campaign to make the city more bike friendly and right now, is part of the sustainable project of Sydney, Australia.
Bike in Denmark, Why Cyclists Help Improve Business?
Denmark's bicycle lifestyle has, for many years, provided numerous benefits not only to its citizens and environment but even to businesses.  Many people may not be aware of this but yes, cyclists do contribute to the growth of business notably in city centers.
Copenhagen is just one example of a Danish city which has benefitted greatly from cyclists. With the opening of Stroget, known as the longest pedestrian street in the world, only walking pedestrians and those riding bicycles have been allowed in the area.
As such, the concept in this shopping destination became popular among both local residents and visitors and even contributed to an increase in sales. The construction of additional bike infrastructure near the area in the past 40 years contributed further to the growth of businesses there.
Studies have shown that although motorists, whether they're driving cars or other types of vehicles, are able to improve commercial enterprises and are able to bring more goods, their impact is not all positive. Firstly, the construction of large parking areas doesn't do much good to the environment in urban centers. Secondly, cars release harmful chemicals to the environment which add to the air pollution.
Cyclists, on the other hand, are considered better shoppers. A study conducted in Münster, Germany showed that people who ride bikes in going to shops to buy their needs do their shopping more regularly compared to those who drive their own vehicles.  Since these cyclists can't bring much items with them on their bikes, they visit shops more at least  11 times in a month while motorists in Münster shop only seven times per month.
Other studies done in Berlin, Strasbourg and Bern in Switzerland also showed a positive effect in business when people use their bicycles rather than their cars. In Berlin, people considered themselves more mobile when using their bikes or public transport.
Denmark Trains Provide Bike Seats
If there's one popular bike friendly country in the world, it has to be Denmark. This Scandinavian country is so committed to the biking lifestyle and the preservation of the environment that it constantly comes up with projects to make it easy and comfortable for people to use and take their bicycles wherever they go, alone or with company. 
If the buses have love seats, the trains now have the bike seats. For cyclists that need to bring their bikes on public transportation, Copenhagen's trains now provide seats for these super light vehicles. This makes it hassle free for the bikers who were not that well accommodated in buses, trains and metro systems in the past any time they want to hop on to any public transportation. Before, bikes were only allowed on board during non-peak hours which means they could not continue their travel during rush hours.
Last year, the Danish State Railways started to allow passengers to carry bikes on trains serving the Copenhagen area. The effort was in support of the ongoing campaign to promote the bicycle as a legal mode of transportation around the Danish capital and the entire Denmark as well. The aim is also to provide convenience to cyclists around Copenhagen and encourage more people to bike.
In addition to the bike seats on trains, the Danish State Railways will also start providing bicycle pumps at several bike compartments already in place. The flex compartments will likewise be doubled to accommodate more bicycles.
Here are some more bike trivia you may find interesting.
Did you know that Copenhagen together with Amsterdam have closed downtown streets to car traffic to establish a comprehensive cycling infrastructure? This has been going on for the past 30 to 40 years already.
In Copenhagen, one-third of residents there use a bicycle on a daily basis to go to their work, school or go shopping.
Denmark Installs First Bike Lane Lights
Bike in Denmark welcomes more environment friendly projects as it prepares to host the first ever international Climate Change Summit this December in the capital of Copenhagen. The latest notable action concerns the use of unique lights for bike lanes in the rural area of eastern Funen.
The installation of light emitting diodes or LEDs along a bike lane is a first or a record setter for Denmark. The area where the LEDs will be placed is the 1.7 kilometer bike lane between the towns of Ullerslev to Flodstrup. Supporting this pilot project is world renowned light manufacturer Philips Lighting. Philips is working together with Nyborg Supply & Services to install the mini-iridium LED lights which is expected to be completed in only a few months.
LEDs are considered eco friendly lights because they consume less energy and even last longer than the regular sources of light. They consumer a maximum of 31 watts of energy but can give the same amount of light as that of a 90-watt fixture. LED lights have also longer lifespan at 50,000 hours while regular light fixtures can only last for 16,000 hours. But compared to the traditional lights, they are more costly and need the right current and heat management.
The sales director of Philips Lighting Erick Toft Jonasen said the old mercury lamps used in about one-third of Denmark's and Europe's roads and motorways have become inefficient. These mercury lamps estimated at 35 million and date back to the 1960s consume twice the amount of power than the light sources used today. Jonasen said changing them to the modern fixtures can help Denmark save 13 billion kroner each year. In addition, he said that if the entire Europe only has Denmark bike lanes that make use of these LED lights, some 3.5 million tons of carbon dioxide will be greatly eliminated making the continent a healthy place for people to visit and live in.