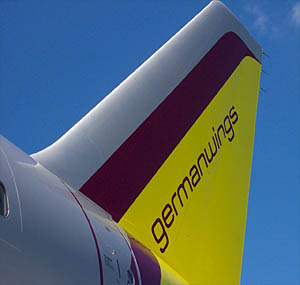 In the Scandinavian region, Denmark is a favorite destination of tourists from around the world. The Danish capital of Copenhagen is the center where every tour either begins or ends. It is because the city has easy access to land, sea and air routes – and we just got one more option for cheap flights to Copenhagen.
Now the most welcome news is the entry of another budget airline to service travelers coming in and going out of the Denmark capital of Copenhagen, specifically the Kastrup Airport. The name is Germanwings, the fifth low-cost airline that will make Copenhagen as a permanent destination in its routes. The other three are Transavia, Norwegian Air, Easyjet and Air Berlin.
By March next year, Germanwings which is based in Cologne will bring travelers from Copenhagen to other parts of Europe such as London Stansted, Reykjavik, Rostock, Berlin, Cologne/Bonn in Germany, Ibiza and Mallorca in Spain, Zurich, Vienna, Salzburg, Klagenfurt, Zagreb, Split and Dubrovnik. Right now, more than 66 destinations in Europe is being serviced by Germanwings.
The airline accommodates flight bookings through its website www.germanwings.com. On the site, visitors can get more information about the airline and search for cheap flights as well as hotel accommodations and other special offers.
Copenhagen's Kastrup Airport is the busiest in Scandinavia. It has recently received awards because of its efficiency in terms of processing travel documents of passengers. In 2007, the Airports Council International's Europe Best Airport Awards was given to Copenhagen's main airport for being voted the best airport in the 10-25 million passenger category. It is also in the Forbes list of The World's Ten Best Airport Lounges.
Currently, more than 70 airlines fly to Copenhagen. But other than traveling by air, the Danish capital is also well connected to other parts of continental Europe by rail and it's also a popular port of call for many major cruise lines.