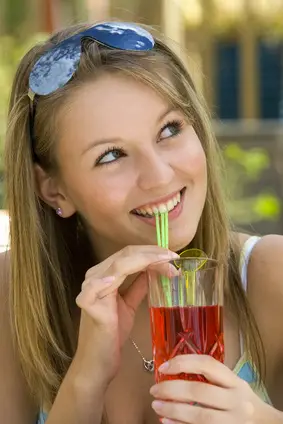 Famous cities and countries around the world tend to come up with their own original cocktail drink. Manhattan is the pride of New York, Venice has its Bellini while Singapore boasts of its Gin Sling. So what about Denmark country or its capital Copenhagen?
Denmark does not want to be left behind this trend so this week, it is all set to create its own cocktail. Denmark people as well as those visiting this Scandinavian country should not miss this historical event this week when it happens in the capital of Copenhagen.
The date to mark is Thursday, August 20 at the venue the First Hotel Skt. Petri when five of the country's best bartenders will participate in a competition that will create the official cocktail of this famous Scandinavian city to be known internationally as "a Copenhagen." The bartenders will be judged by Danish and international cocktail critics, celebrities and the audience.
Copenhagen has been named the most livable city in 2008 by British design magazine Monocle. This is due to the city's high quality and relaxed kind of lifestyle as well in its unique design. The metropolis has also been seeing more cocktail bars that meet international standards.
The capital's official cocktail is expected to be simple yet strong, something uniquely Danish. Thursday's selection of the Copenhagen cocktail will be held in time with the start of the Nordic food festival Copenhagen Cooking. Those who can make it there will enjoy a night of lounge music, drinks, hors d'oeuvres, cocktails and socializing opportunities. It will be a night of cocktails and partying so better not miss it.
This cocktail competition is being supported by Wonderful Copenhagen and Peter Heering ApS, maker of the Cherry Heering liquor who has committed to promote the Copenhagen cocktail as his brand's signature drink together with the Singapore Sling.