Everyone loves to dress up and go to a fancy restaurant. You get good food, time with the people you love, and great ambiance and conversation all for a pretty good price. But what many people don't enjoy is the long wait. The most popular restaurants in the world are popular for a reason, and that is because they've got a crowd outside the door! 
If you don't want to need to wrestle with a reservation, and have to have the time that you eat your meal determined by others, and also run the risk of something outside of your control causing you to miss your reservation, then you are in luck. Especially in Copenhagen, you will find that there are plenty of amazing restaurants that are able to be eaten at without a reservation.
Here are some of the most popular restaurants you can eat at, all without signing up first!
Mother Copenhagen
Alright, everyone loves a good home cooked meal, and there's no meal that is cooked better than the meal you can get at your mother's house!
Well, you might not be able to head back home to get a meal, but you can go to Mothers in Denmark which is able to fill you with some wonderful foods! It was one of the first restaurants in the Meatpacking District in Copenhagen back in 2010, and it is still around in 2023!
The restaurant makes food with both ingredients imported from Italy and also with ingredients from Denmark itself. One of the best things to try are the sourdough pizzas which are made using purified seawater in the dough rather than using the traditional mix of salt and water. It is a wonderful flavor that is also much better for the planet!
The best part is, you can get these pizzas, roasted meats, wines, and more all without a reservation. This is one restaurant that needs no apps to manage restaurant waitlist options!
Toldbod Bodega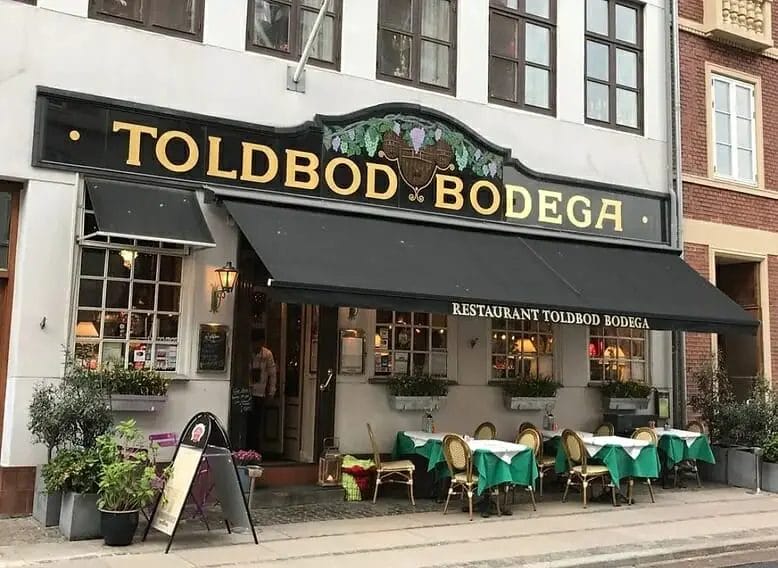 Of course, if you are going to Denmark, you will want to try some traditional Danish foods! If you want to do that, then you need to go to the Toldbod Bodega. This traditional restaurant comes with a fantastic atmosphere and also fills your stomach with some of the best homemade Danish dishes you will ever find. There are even a few beers you can drink with your food as well as coffee and cookies, and who won't love that!
Additionally, if you hang out around the Denmark food scene, you will often find several local chefs coming around to eat at the bodega on their day off. That's easily the biggest compliment you could ever look for as a restaurant, and those local chefs don't need reservations. Thankfully, neither do you!
Cafe Europa and Cafe Norden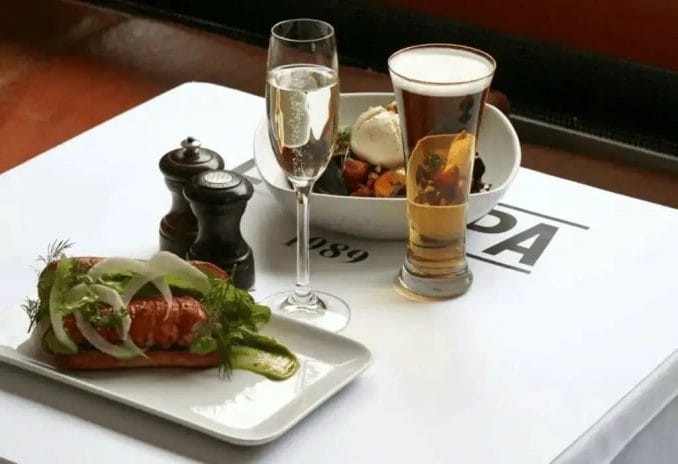 These are two restaurants that both accept walk-ins, both serve amazing brunch dishes, and both are directly across the street from one another. So it makes sense to talk about both of them together!
Cafe Norden is a restaurant where you can order at the bar and fill yourself up with some of the best sweets in the city of Copenhagen. You can get coffee and cake and all sorts of traditional Danish dishes, and they even serve quite a few vegetarian ones as well.
The meals are big and meant to be shared, and the cafe makes a perfect brunch location for everyone! Plus, in order to help with long wait times, you can order both upstairs and downstairs if the place is packed… which is most of the time!
Cafe Europa gives you a mix of European dishes that are all made with some of the best Danish ingredients in the world, and whether you are someone who has only ever enjoyed European cuisine or you are going to give it a try for the first time, Cafe Europa is easily one of the best places to get some amazing dishes.
Selma
If you want the best and most common Danish food, the smørrebrød, then you need to go to Selma. Smørrebrød is an open faced sandwich that uses buttered rye bread and is then topped with cold cuts, and various other meats, cheeses, and other toppings.
Selma has won awards based on the quality of the sandwiches and the moderate prices they have, and if you love a fantastic open faced sandwich, you will enjoy hitting Selma.
Harry's Place
Finally, sometimes you just want something nice and good, and a hot dog and a bottle of chocolate milk are some of those things. At Harry's Place, you will find amazing sandwiches at an extremely cheap price, and it can be the perfect meal for a good lunch before you get back to your trip!
There are plenty of amazing restaurants in Copenhagen that will ensure you have a full belly, all without having to wait for a reservation!