Visiting Denmark is now more exciting because of the establishment of additional tourist attractions. Now is the perfect time to take a trip there because it's summer and everything is in full bloom. If you're very particular about nature and national parks, you're in for a great time with your family and friends in Denmark land.
Denmark is one of Europe's greenest countries and currently, the country is home to five new national parks. The latest one where people visiting Denmark can go is the Thy National Park situated along the northwest coast of Jutland and which opened in 2008. This coming August 29, a new park called Mols Bjerge will be officially opened to the public.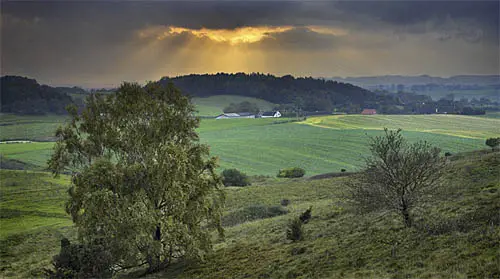 Mols Bjerge means Mols Mountains which aptly describes the location of this new national park. Situated on a rolling and hilly area on the Djursland peninsula, the Mols Bjerge covers an area of around 180 kilometers of farmland, heaths, forests and coastal plain. Right here in this place, young and old people visiting Denmark can do a lot of activities such as walking, angling and walking or just sunbathing at the sandy beaches.
Those who love to bike can also enjoy their favorite activity here as there are cycle paths and country lanes are in place. People visiting Denmark who know how to bike should never miss cycling when in the Mols Bjerge or in other parts of the country because this activity is what will make your trip to Denmark complete and memorable. Remember that cycling is a trademark of Denmark and the bicycle is considered a daily mode of transport for the Danes.
So make sure to list Mols Bjerge in your itinerary. Keep in mind to dress comfortably and wear light sneakers when you go there. The place is amazing because of its beautiful landscape and geology. Enjoy the company of your loved ones while walking, biking and marveling at the wonders of nature.