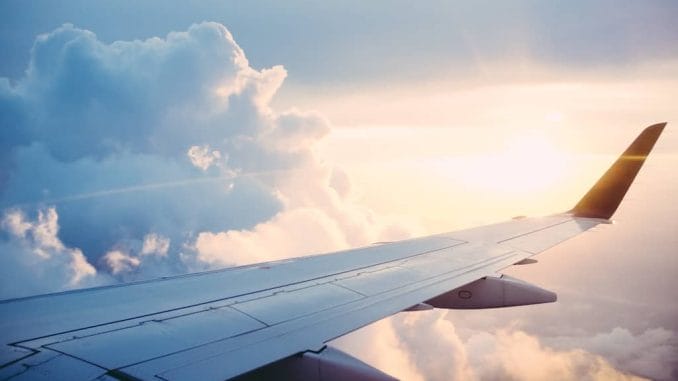 Denmark has long had a reputation as a welcoming and interesting tourist destination. Cities such as the capital Copenhagen are among the most attractive and enjoyable in Europe, with a strong cultural scene, tantalizing restaurants, and plenty of history to encounter. Also, sites like Thy National Park are an excellent opportunity to reconnect with nature and explore Denmark's wilderness.
Most of Denmark's tourists come from other countries in the European Union (EU). That said, there's still a really sizeable number that come from further away. In recent years, there were almost a million visitors from the UK and as many as 780,000 visitors from the USA per annum. 
If you're an international visitor to Denmark, then you need to be aware that the regulations around entering the EU are changing, including for this top Scandinavian destination, with the introduction of the ETIAS (European Travel Information and Authorisation System) visa waiver. Read on to learn more.
Guide to Europe's Common Travel Area, Including Denmark
Since 1990, Denmark and most of the EU make up a Common Travel Area called the Schengen Zone, which these days covers almost half a billion people. In real terms, this means there are no border checks in place among the 26 Member States. 
As such, for example, if you're coming into Denmark by road or rail from Germany, or via the famous Öresund Bridge that connects Copenhagen with Malmo in Sweden, then there's no check when you reach the Danish border. The same is true if you arrive in Denmark by boat from any other part of the Schengen Area.
The full list of countries covered by the arrangement is:
Austria
Belgium
Czechia
Denmark
Estonia
Finland
France
Germany
Greece
Hungary
Iceland 
Italy
Latvia
Liechtenstein
Lithuania
Luxembourg
Malta
Monaco
Netherlands
Norway
Poland
Portugal
San Marino
Slovakia
Slovenia
Spain
Sweden 
Switzerland
Vatican City
For visitors from outside the Schengen Zone, whether you require a visa to visit depends on your nationality. At present, the citizens of a large number of countries can enter Europe's Common Travel Area without any form of entry authorization other than your passport. This includes the following nations:
Albania
Andorra
Antigua and Barbuda
Argentina
Australia
Bahamas
Barbados
Bosnia and Herzegovina
Brazil
Brunei
Canada
Chile
Colombia
Costa Rica
Dominica
El Salvador
Georgia
Grenada
Guatemala
Honduras
Israel
Japan
Kiribati
Malaysia
Marshall Islands
Mauritius
Mexico
Micronesia
Moldova
Montenegro
Nauru
New Zealand
Nicaragua
North Macedonia
Palau
Panama
Paraguay
Peru
Saint Kitts & Nevis
Saint Lucia
Saint Vincent & the Grenadines
Samoa
Serbia
Seychelles
Singapore
Solomon Islands 
South Korea
Taiwan
Tonga
Trinidad & Tobago 
Tuvalu
United Arab Emirates
United Kingdom
United States of America
Ukraine
Uruguay
Vanuatu
Venezuela
Once you're in the Schengen Zone, you can move around freely, for both business and tourism, for up to 90 days per every 180 days. So this gives you plenty of time to visit such highlights of Denmark as the beautiful Faroe Islands, Skjoldungernes Land National Park, and Aarhus, the country's second city.
Notably, though, if you're currently visa-exempt for the Schengen Zone, then this looks set to change in the near future, with the introduction of the EU's ETIAS (European Travel Information and Authorisation System) visa waiver in 2023. We explain this as follows.
About the Upcoming ETIAS Visa Waiver
From 2023, across the whole of the Schengen Area, there will be a brand new visa waiver system in place for international visitors who have been visa-exempt up until now.  This waiver is called the ETIAS, and it's being introduced so the EU can better monitor who's crossing its frontiers, similar to the US ESTA system.
Fortunately, the EU has come up with an easy-to-use application system to obtain the ETIAS. This is available to anyone from an eligible country who has a machine-readable passport with at least three months left on it. Getting your ETIAS should be straightforward:
You log in online, where the process should only take a few minutes to complete.
Most of the data you'll require is contained in your passport.
You pay a fee of $10 USD/€7, though if you're aged over 70 or under 18 then there's no levy.
You can get your ETIAS  well in advance, although you're advised by the EU to make your application at least 4 days before you travel.
Your approved ETIAS will arrive in the form of a PDF document to the email account you use to apply. It's said you won't need to print it out, as you can show the document on your smartphone.
The technology linking the ETIAS to your passport means that, when you scan your machine-readable passport at the airport, your ETIAS approval will register automatically.
With the ETIAS, you're allowed to visit Denmark and the Schengen Zone for the same amount of time as at present, namely up to 90 days per 180 days! Also, remember that the ETIAS comes into force in 2023, so any travel you're planning to Denmark in 2022 won't be covered.
About the Schengen Visa to Visit Denmark
If you're from a country that's ineligible for the ETIAS, then the regulations to obtain your entry document to visit Denmark and the rest of the Schengen Zone remain the same as at present. Namely, you require what's called a Schengen Visa. This includes, for example, if you're visiting from India or Nigeria. 
With the Schengen Visa, you can visit Denmark for up to 90 days for tourism or business. As a general rule, the EU says that you shouldn't begin your visa application more than six months before you intend to travel, or leave it less than 15 days before your flight.
To apply for a Schengen Visa, here are some things to keep in mind:
Your passport needs to be in order and it will need to be valid for the entire period you want to travel. Also, your passport should have at least two blank pages.
Make sure you have some key information including your travel itinerary, flight booking, and accommodation details. The processing embassy will also ask you questions about how you'll support yourself financially while you are travelling.
You'll need to contact the embassy or consulate of the main nation you're planning to spend time in when you're in the Schengen Area, namely Denmark.
The embassy will tell you the application steps to follow. In most cases, you can download the application form in advance, or look at it ahead of time to make sure that you have all the right information to support your application.
If you're in luck, you can sometimes do the visa interview by phone, especially if you have a history of travel and a clear reason for your visit.
Notably, your visa application is not necessarily processed while you are there. It's common to leave the application and your passport with the embassy. Then, the embassy staff will process the visa and will contact you once it's ready.
If you need to return to the embassy to collect your passport and visa in person, this may be challenging if you live some distance away. If for any reason you don't think you can do this, then raise this with the embassy staff. They may be able to, for instance, post your passport and Schengen Visa back to you, sometimes for an extra small fee.
Remember that the opening hours for applications and collections of visas may be limited, so make sure to check this before you go.
So with this information to hand, you'll have a clear idea of which of Denmark's and the wider Schengen Area's visa regulations apply to you, depending on your nationality. Whether you need an ETIAS or a Schengen Visa, you should approach your application with confidence. Once you obtain your entry pass, you can enjoy top sights and experiences in Denmark, including Copenhagen's Tivoli Gardens, Billund's Legoland, and Helsingør's  Kronborg Castle, a UNESCO World Heritage site!