If you think you have seen the greatest Denmark hotels, not just yet. There's still the newest one you've got to see. This Denmark hotel is not only new but is actually the country's biggest so far. The name is CABINN Metro situated in Copenhagen's new and fast growing region of Orestad.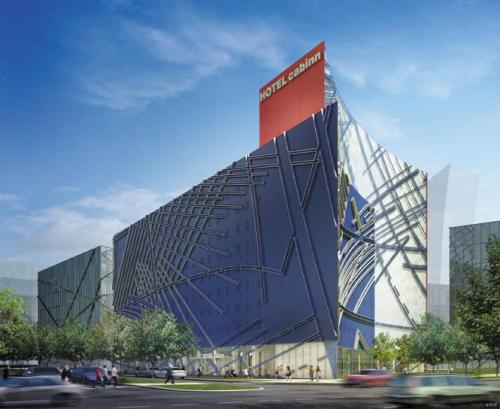 This gigantic hotel had its soft opening last July 2 but it will officially be opened to the public on October 15 yet. Designed by internationally renowned Polish-American architect Daniel Libeskind, the hotel boasts of a red and blue façade and currently has three levels with 100 rooms. But that's not it yet because 350 more rooms are being put up in the next two weeks and it's expected that when the official opening takes place, a total of 709 rooms will be ready to accommodate guests.
Located three miles from the Copenhagen International airport and Orestad's city center, Denmark's biggest hotel is very near the Bella Center considered the largest convention and exhibition venue in the Scandinavian region.  It is also very accessible to the metro station, the mainline railway station and the motorway to Sweden.
Guests have a choice between four types of rooms ranging from the economy to the spacious Captain room with twin beds. Apart from the 700 plus rooms, CABINN Metro will feature a conference area with a seating capacity of 200, a breakfast restaurant that can accommodate 150 people, free internet access in the entire hotel, a lobby bar, business center and a café.
With its bright colors, the CABINN Metro creates a distinct character from the other structures in the area. Not bad for Libeskind's first construction project. Libeskind, by the way, is well known for his work on New York City's Ground Zero. In addition, this world famous architect is also planning other commercial spaces within the L-shaped area between the Fields shopping mall and the Arne Jacobsens Alle.