The Scandinavian region will be one of the lucky areas in Europe to host the Disney Cruise Line in 2010 for the very first time. For five months, the Disney Magic ship will offer 12-day cruises to Scandinavia, Germany and Russia.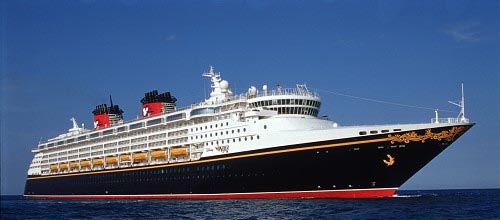 The president of Disney Cruise Line Tom McAlpin earlier promised to offer shore excursions for the family especially in ports that are rich in culture. He added that Disney Magic is committed to make their cruises child friendly. In the Scandinavian region, for instance, excursions will visit the Little Mermaid statue in Denmark's capital of Copenhagen and the Vasa Museum in Stockholm. The museum features a 17th century warship that inspired the pirate ships in the Disney film series "Pirates of the Carribean." In Russia's St. Petersburg, children will have the opportunity to dress up as princesses and princes and take part in balls at real castles.
The new four cruises covering capital cities of Northern Europe will start in June and July departing from Dover, England. Disney Magic will stop over in Oslo, Copenhagen, Stockholm, Warnemunde in Germany and St. Petersburg, Russia. The cruise ship will stay overnight in St. Petersburg giving passengers a longer time to tour the city and even visit Moscow. Fare for each person starts at $3,649.
During the months of April, May, August and September, the Disney Magic will offer a 10-day and 11-day tour of the Mediterranean starting from Barcelona, Spain. Fare for this cruise starts at $2,529. Among the itineraries for the Mediterranean cruise is Tunisia's Tunis which is not normally a preferred destination for children.
With its homeport in Barcelona, Disney Magic first sailed in the Mediterranean in 2007 calling on several ports in Italy such as Naples, Civitavecchia and La Spezia as well as Villefrance in France. For 2010, additional ports are Tunis, Malta and the island of Corsica. According to the Disney Cruise Line Management, 30 to 45 percent of their passengers on their cruise ships are repeaters.