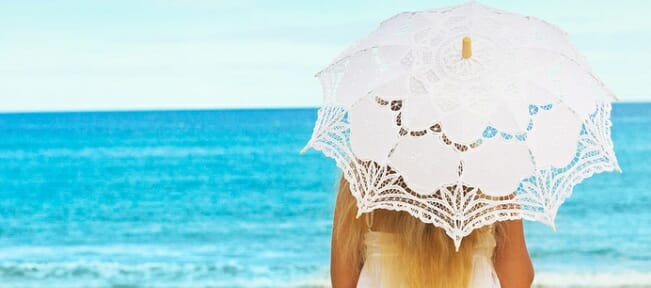 If a beachside holiday in the summer is your thing then set your sights to West Zealand for the best beaches and nature sites. In Eskebjerg Vesterlyng you'll find an ideal summer destination for all ages. Situated near Havnso, it is a scenic child-friendly bathing beach, a nature reserve and the biggest coastal heathland and grazing area in all of Zealand.
The beach by itself is a major crowd-drawer especially during the summer. It is stoneless, sandy and has a row of dunes that accentuate the coastline. There are also no large waves or undercurrents in the sea which makes it good for families with small children. Then there is the heathland, 326 hectares of unspoiled scrubland of heather, dog roses, mulberry and juniper bushes, oak trees, hazel and a lot more. Aside from this, there are also a number of wooded areas in Vesterlyng.
In the summer, the whole area comes alive with all sorts of colors and wild life – the verdant carpet of grass beckons the horses and cows which graze on the pasture and a wide variety of bird species can also be seen. The Vesterlyng is the breeding ground for some unique birds such as the redshanks, lapwings and oyster catchers. It is also one of the few areas in Denmark where you can find the fire-bellied frogs, considered an endangered species in the country.
There are plenty of activities that can be done in Vesterlyng – from picnics, hiking tours, cycling to swimming. The area also provides plenty of accommodation options such as apartments, B&B's, hotels and camping sites.