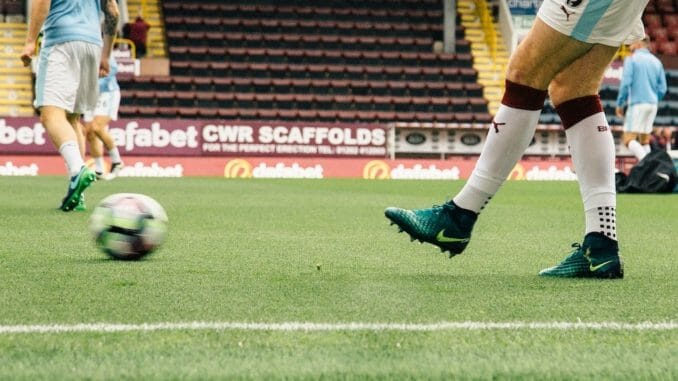 Danes are passionate about sports; they live and breathe them. Competitiveness runs through their veins, which is one of the reasons you always find an elite Danish star in every sport imaginable. 
Football is the most popular sport in Denmark, and the country has produced some legends of the game. Peter Schmeichel enjoyed a long and illustrious career. As did the Laudrup brothers, Brian and Michael, today's game is littered with talent that calls Denmark home, including the man you are about to read about.
Christian Eriksen – Football
Christian Eriksen is not only Denmark's best player but is regarded as one of the best midfielders in the world. Eriksen started his career with Ajax of Amsterdam before moving to Tottenham Hotspur of the Premier League. He now plays for Inter Milan, where he is always a favorite for the man of the match award with bookmakers at sportsbettingsites.com.
Eriksen hit the headlines for the wrong reasons in June 2021 when he collapsed on the pitch while playing for Denmark against Finland at the European Championships; he suffered a cardiac arrest. Thankfully, doctors resuscitated Eriksen, and he looks set to make a full recovery, although it is still unclear whether he will grace a football pitch with his presence ever again.
"Christian Eriksen" by AP is licensed under CC BY 3.0
Thomas Bjørn – Golf
Thomas Bjørn is the most successful Danish golfer of all time, having won no fewer than 15 major tournaments on the European Tour. Bjørn was also the first Dane to qualify for a European Ryder Cup team, doing so in 2017. A year later, Bjørn captained Europe to an emphatic victory over the United States.
Bjørn, who hails from Silkeborg and is an avid Liverpool FC supporter, has earned a staggering €20,486,446 during his career. The "Great Dane" may be 50-years-old, but there is still plenty of gas in his tanks!
Tom Kristensen – Motorsport
Motorsport is not the first sport that springs to mind when you think of Denmark, but it is all Tom Kristensen thinks about. Kristensen is now retired, but he enjoyed a remarkable career behind the wheel of some of motor racing's most powerful and famous cars.
Kristensen is best known for endurance racing and the world-famous Le Mans 24 race in particular. The man from Hobro holds the record for the number of 24 Hours of Le Mans victories with nine, including six consecutive titles from 2000 to 2005.
The Queen of Denmark appointed Kristensen Knight of the Order of the Dannebrog in August 2014. Four years later, Kristensen was inducted into the Danish Sports Hall of Fame.
Mikkel Hansen – Handball
There are few, if any, better handball players than Mikkel Hansen. Born in Helsingør 33-years ago, Hansen has played for some of the biggest teams in handball, including GOG Gudme, FC Barcelona, and AG København. Hansen has been a standout player for Paris Saint-Germain since 2012.
The left-back is also a pillar for the Danish national team, who he has played 225 times since 2007. Amazingly, Hansen has 1,144 international goals despite his defensive position.
He was voted the IHF World Player of the Year in 2011, 2015, and again in 2018, tying him for the most awards. Do not bet against Hansen winning the award for a fourth time before he finally retires.
"Mikkel Hansen" by Handball Planet is licensed under CC BY 3.0
Mikkel Kessler – Boxing
Mikkel Kessler, nicknamed the "Viking Warrior," is a former professional boxer and easily the best Dane to step into the ring. He fought 49 times professionally, winning 46 of those bouts, 35 of those victories coming by way of knockout.
Kessler was a multiple super-middleweight world champion, holding the WBA title three times between 2004 and 2013. He also held the WBC title twice and won the IBA World Title.
Kessler was involved in some epic battles over the years. Watch his fight against British star Carl Froch in November 2009 if you get the chance because boxing experts called it "one of the best matches in Danish boxing ever."