The Ferris wheel is often associated with childhood. As kids, many of us dreamed of riding on a Ferris wheel with our parents and siblings. It is one of the greatest attractions in a fair ground or amusement park that lures not only kids but even adults. It's a different experience riding on it and being taken up and down and getting to see wonderful sights from atop.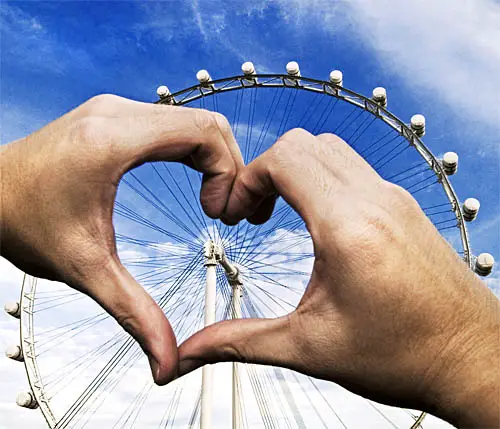 Copenhagen in Denmark land is now the home of Scandinavia's biggest Ferris wheel. This will surely become another popular Denmark attraction considering that this is no ordinary ride. Each booth of the giant Ferris wheel is air conditioned and each ride lasts for 13 minutes to give visitors the opportunity to marvel at Copenhagen's majestic beauty. The 50-meter high Ferris wheel has a total of 42 booths and will be situated at Axeltory, near Tivoli for at least three months. The Ferris wheel in Copenhagen is managed by Great City Attractions, who has signed a contract with the City of Copenhagen to have the wheel running everyday from 12:00 – 24:00 from Friday 24 July 2009 and three months ahead.
Earlier, the Ferris wheel was a cause for concern for a telecommunications company in Copenhagen. The Danish Commerce and Companies Agency experienced problems with its communication system after the observation wheel was put up in the city center. Technicians later discovered that the agency's primary digital antenna was in the direct signal line of the new giant Denmark attraction.
Currently, there are several existing Ferris wheels that provide entertainment to visitors of Denmark land.  There's one at the Bakken amusement park and another one at the Tivoli Gardens called the Old Ferris Wheel which has been standing there since the park opened in 1943. However, they're smaller compared to this newest Denmark attraction which you should not miss when you're in Copenhagen.