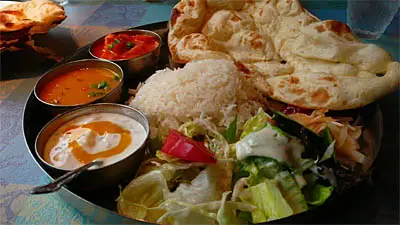 As the schedule of the United Nations Climate Change Summit nears, Denmark is pressured to take the extra effort in improving its local cuisine. But this is not meant only for the people visiting the country as local residents will also be the main beneficiaries.
So far, Denmark has taken the right steps towards becoming a model environment-friendly country. Apart from its existing and popular bicycle lifestyle, it has started to use electric cars and buses. Its wind farm, which is the biggest in the world, is now in full operation. Energy efficient buildings have been put up and more are being constructed. One of the major sectors that needs to follow the green movement is the food industry.
Currently, many restaurants, cafes and bars in Denmark country continue to offer food containing red meat. Reports and research findings have constantly pointed to red meat as not good for people being one of the causes of heart disease, diabetes and certain cancer. Additionally, meat consumption is said to be contributing to climate change as well.
Vegearians in Denmark and those coming from other countries would be very happy if they have more healthy food options going forward. At the moment, only a few restaurants, fast food outlets and cafes are able to provide special dishes for vegetarians and vegan customers. Vegetarian meals, however, are hard to find in the western and southern parts of Jutland. In fact, it has also been observed that veggie meals offered at the Copenhagen International Airport are not that many.
If Denmark wants to go fully green into the future, analysts urge dining places to prepare more vegetarian food for both the locals and foreign tourists. Perhaps, a national campaign focused on eating healthy food containing more vegetables will also do a great job in decreasing meat consumption and making Denmark a truly environment friendly land.