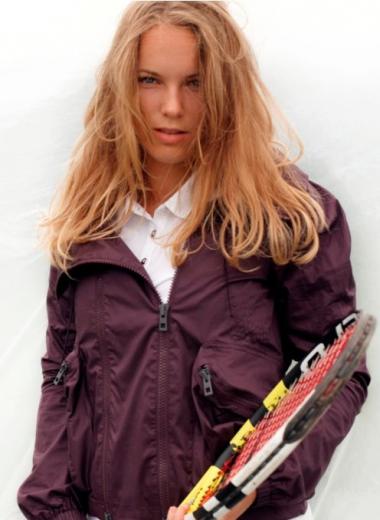 Some of the famous Danish personalities that have made a name for themselves in the international scene originated from Odense. One of them is world renowned author Hans Christian Andersen.
Currently, there's another Odense native that is carving a niche but this time in the world of sports. This person is a young lady who loves to play tennis. Her name is Caroline Wozniacki, aged 19 years old and lives in Denmark's third largest city of Odense. At the start of the year, this teenager ranked No. 12 in the world but with her dedication to the sport and great performance, she climbed up to the No. 8 spot. And take note, Caroline Wozniacki is the only Dane included in the women's Top 300.
This teen tennis player who stands quite a bit tall for her age at 5'10" comes from a family of sports lovers and real players. Just to give you proof that sports runs in the family – her father was a professional soccer player in both Poland and Denmark country, her mother played volleyball for the Polish national team and her older brother currently plays professional soccer in Denmark. Caroline's father, Piotr, now serves as one of her coaches.
For 2009 alone, Caroline has already earned two titles in her tournaments in Ponte Vedra Beach, Florida and in Eastbourne, England. But these are not all because this hard-hitting tennis player also topped world No. 5 Elena Dementieva, reigning Olympic gold medalist and former two-time Grand Slam runner-up.
Wozniacki's ascent up the World Tennis Association (WTA) Tour ladder started in 2008. She began at rank 64 and slowly climbed up as she gathered three tour titles and a runner-up spot.
This Danish teenager from Odense has a great potential in tennis. With Caroline Wozniacki's start in the Wimbledon in 2006 capturing the main title in the junior girls' division, Caroline Wozniacki is definitely a name to beat in women's tennis proving only that she's indeed worthy to be called a great Dane.