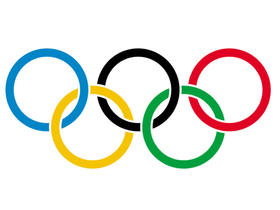 Denmark's capital city of Copenhagen is fortunate to be hosting major international festivals every now and then. Not surprising at all because of the city's favorable status in terms of tourism, environmental preservation efforts, urban development and sports.
This week from September 28 to October 9, Copenhagen will be celebrating the Olympic Festival. This event is in line with the much-awaited announcement of the International Olympic Committee (IOC) on which city will host the 2016 Olympic Games. The Bella Center is the venue of the Copenhagen Olympic Festival while the opening ceremony will be at the Royal Danish Opera. This is going to be the first time that Denmark will be accommodating international figures in the field of sports.
Cities that have placed a bid to host the 2016 Olympic Games include Chicago, Tokyo, Rio de Janeiro and Madrid. From the United States, officials of the Chicago 2016 delegation said among the important figures going to Copenhagen are President Barack Obama with the First Lady Michelle Obama and talk show queen Oprah Winfrey who all support Chicago. Oprah will serve as part ambassador and part lobbyist for the Chicago group. Also coming along are 26 Olympic and Paralympic athletes.
Rio de Janeiro placed its bid as well to host the 2016 Olympics. This after the country successfully hosted the Pan and Parapan American Games.
Madrid is also pushing its bid for the Summer Olympics with the support of former chairman Juan Antonio Samaranch who served the IOC from 1980 to 2001. Madrid is strongly promoting its most advanced public transport network which officials believe is a big plus for hosting the Olympic Games.
Japan's Prime Minister Yukio Hatoyama, for his part, hopes to be there in Copenhagen to support Tokyo's bid. Tokyo's Metropolitan Government and sports officials are one in their campaign to win the vote for the 2016 Olympics.