For many of you visiting Denmark's capital of Copenhagen, the small electric cars going around the city may have been a source of amazement. The sight of these eco friendly vehicles may have even given you a little feeling of regret for not having experienced driving it yourself.
But now, worry no more because at the Brochner Hotels in Copenhagen, guests staying there can rent an electric car which they call the Buddy. This has been made possible since April 2009 at the five Brochner Hotels around the capital.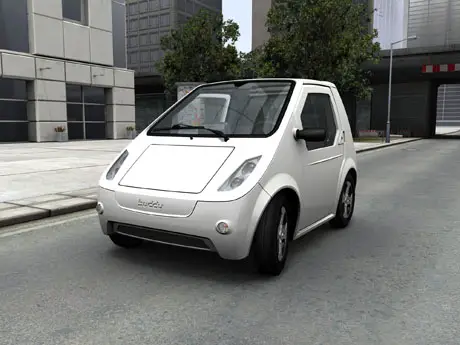 The Buddy is not only environment friendly but a very ideal car as well. It runs at a maximum speed of 75 kilometers per hour and can drive up to a distance of 60 kilometers in just a single charge. In addition to those eco friendly features, the car being small is easy to park and is actually free in all public parking spaces, produces no sounds and no carbon emissions.
So it's a safe vehicle as it's not a hazard to the ecosystem and to human health as well. In fact for having these great features, the Buddy is referred to as a perfect city car.
To let you in on an interesting trivia, this Buddy car's utilization of energy resources is three to five times more efficient compared to vehicles that use petrol or diesel. And since they use renewable energy sources, these electric cars are not contributors to the greenhouse gas pollution.
Other than being available for rent to hotels guests, the Buddy electric cars are also used for internal trips especially when employees need to travel from one hotel to the other.
The Brochner Hotel chain is the first of such commercial establishment to become carbon neutral. It scrapped its CO2 quotas which is equivalent to the hotels' total energy consumption every year and it has chosen Modstrom, a climate friendly electric firm, to supply its power requirements.