It's great to shop in places where you are also enjoying the sights and scenery. Shopping in Denmark is one of the fabulous places to shop, dine, and unwind while experiencing the breathtaking culture of its people. If you love to purchase items but you want to right value for your money, below are some consumer tips you should keep in mind while shopping.
Shopping in Denmark
If one would equate a good shopping experience with the number of shopping malls or centers in a place, then Denmark will certainly not be far below in the list. But more than the number of shopping places to visit is the variety and quality of products being offered. Most of the more notable ones can be found in the vicinity of Copenhagen, Århus, Odense, and Aalborg. There are also shopping finds to be had in Frederikssund, Elsinore, Herning, Hillerod,  Horsens, Kolding, Næstved, Randers, Roskilde, Slagelse, Vejle, and Viborg. 
By virtue of being the capital city of Denmark, Copenhagen is expected to provide the most offering. It does not disappoint , ditto with its surrounding suburbs. Bredgade is a must-visit for hunters of fine antique art and furniture. Kongens Nytorv houses the most popular Danish fashion brands as well as interesting interior design shops. The main shopping street of Copenhagen is Strøget. This is where well-known department stores can be found as well as exclusive shops for both Danish and international brands. Læderstræde is a more quiet version with cafes to spend some time in while resting from jewelry, fashion, and interior design shopping.
The avant-garde market will find a shopping haven in the Latin Quarter which is located just on the other side of Copenhagen University. If you are into quality second-hand items, Jægersborggade is the place to be. Frederiksberg is where the Royal Copenhagen factory outlet shop can be found. This is where one can buy fine porcelain items which made the company very popular. For last minute shopping tasks, the shops in Copenhagen Airport can save the day. 
Store policy

Guaranteed Price
In other tourist places, an item's price listed in advertising or paper should be honored by its shop even in circumstances of printing error. Nonetheless, Denmark does not do it that way. In an event that there is a printing error by the shop, they need not honor it even if the advertisement says a higher price for the item.
Return Policies
The Danish law does not state any return-exchange policy whenever you are not happy with an item. You need to closely check the store policy. Always keep your receipt with you in order that these circumstances may arise and there's a need for proof of purchase. Nonetheless, do not expect that when you are not happy with the item, you can return it to shop and have it changed so shop carefully.
Cancelled Contract
In terms that you purchase an item and you agree to it, you are bound by the agreement even if you are not paying for it at the same time. You can cancel it in 14 days even if you have not started the service or received the item. There are laws and shopping tips you should know well while in Denmark. For example, if a person agrees to fix your home as you hire him, then this is now a binding contract. You can cancel the work if within two weeks, that person did not bought material or worked for the project. 
Top 10 Best Places to do Shopping in Denmark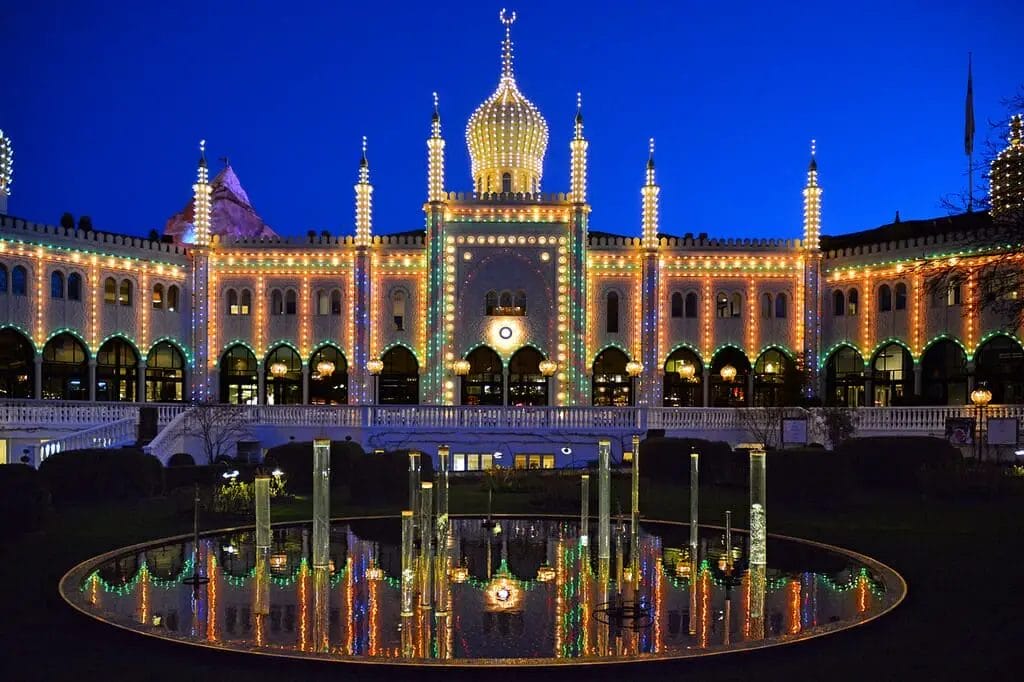 Shopping is the norm when people visit new places. Visitors tend to buy unique souvenir items made by locals whether for their own collection or to give as presents to their friends and loved ones when they go back to their homes.
Here are some tips then as to the best places to go for shopping when in Denmark.
Pissereden – Situated in the capital of Copenhagen, here you will find the Quartier Latin de Copenhague on Sankt Pedersstraede, Larsbjornsstraede and Studestraede where design and second hand shops abound.
Lyngby Loppertorv – Every Sunday from the months of May to October, flea markets with more than 100 stalls are put up behind the Lyngby Storcenter.
Horsholm Midtpunkt – This mall is literally your one-stop shop selling goods and services.
NO v/ Lea Nortved Pedersen – Here you will find the NO design shop which sells accessories artistically designed by the owner.
Atheneum Boghandel A/S – This is the place to go to if you're looking for all kinds of English books.
Royal Copenhagen Porcelain factory – Visit this place for your unique hand painted porcelain items. Quality workmanship is what this factory boasts of for a long time now.
Hanne Gundelack House of Art and Design – This sells handcast items such as sculptures, table decors, candlesticks created by well known artists.
Ravnsborggade – If you're searching for antiques from furniture, jewelry to art and glass in Copenhagen, locate this street.
W.O. Larsen – Tobacco lovers will love it here. Since 1864, the shop and museum at the same time has been providing a wide selection of cigars and pipe tobacco. 
Magasin Du Nord – This is the oldest and biggest department in the Danish capital with five stories offering a wide selection of goods including clothing for men, women and kids.