Denmark is an attractive place of higher learning for many students worldwide. It's a picturesque country with Germany to the south and the Scandinavian peninsula to the north, making it an idyllic place to learn.
Their system also proffers opportunities for education for those who speak English but need help understanding Danish. But, of course, locals will always appreciate students who try to learn the language.  
More importantly, for Swiss and other European Economic Area (EEA) citizens, tuition is free in this country. That's because Denmark is a socially-progressive nation with liberal thinkers who value knowledge, equal rights, and freedom of expression.
Those pursuing further studies overseas should not overlook the educational institutions here. Read on to learn more about the 4 top universities in Denmark. 
1. Oldest College in the Country: University of Copenhagen
This school, named after the capital of Denmark, has always been the country's top institution and one of the premier schools in Europe.
There are an astounding nine Nobel Prize awards to researchers at this university, which is a clear indicator of its excellence.
Those who want to get into this esteemed school must hire essay writers to compose their personal statements.
It's important to strengthen your applications since competition for admission is stiff. 
Founded in 1470 by King Christian I, the University of Copenhagen has educated influential figures like two recent Danish Prime Ministers and a scientist named Ole Rømer.
He is the first person to measure the speed of light. It's not a surprise because the campus is conducive to learning as it sits in one of the lushest green areas in this thriving city.
The strengths of the university are: 
Many courses are offered in English, from undergraduate degrees to fellowships.
There are many fields of learning, from theology to medicine. 
The school has a strong research center belonging to the prestigious International Alliance of Research Universities (this includes Yale, Oxford, and Berkeley, to name a few).
Students can enjoy flexibility because the school utilizes a credit system so that they can explore courses based on their grades.
An extensive alumni network has been established for students to serve as a resource post-graduation. 
2. Leading in STEM: Technical University of Denmark
Located around 15 kilometers north of Copenhagen is DTU or Technical University of Denmark.
Many experts say this stands at the forefront of engineering education across Europe because it merged with five research centers in 2007.
The school performs well regarding the student-to-faculty ratio, with a multicultural international faculty list. The latter reflects the school administration's determination to attract foreign faculty members and students. 
As the school's name suggests, the goal is to hone students who are well-versed in natural and technical sciences. They offer courses like Bachelor of Science in Computer, General Engineering, and Environmental Science.
The medium of instruction is Danish and English, with programs like engineering and master courses taught entirely in English. For those interested in learning the Danish language, conversational classes are taught alongside core courses to accommodate foreign enrollees. 
The school is also known for its cutting-edge research, such as the invention of translucent concrete. This is in conjunction with the European Union (EU)-funded Brightwall project that aims to ember fiber optics into translucent concrete, so the latter serves as a protective screen.
Notable figures who attended the school are Henrik Pontoppidan, a Nobel Prize winner in literature, Ebbe Sand, an international footballer, and Andreas Mogensen, the very first Dane to reach outer space. 
3. Research-Based Learning: Aarhus University
This university is named after Aarhus, the city it calls home.
It is located on the east coast of the Jutland peninsula, with the school being in a convenient location within the city center. The prime spot makes it very easy for students to study and live well-balanced lives. 
Aarhus offers undergraduate and postgraduate courses, with more than 60 subjects taught in English. They focus on research-based learning, garnering numerous accolades worldwide for the university's research output.
The university is very welcoming to foreigners, with roughly 12% of the 40,000 student body being foreigners. The benefits of going to this school are: 
World-class facilities and amenities
Diverse faculty members who are experts in their respective fields
Dedicated job bank to help graduates find work in their niche
Establishment of a Danish green-card program, allowing international graduates to stay in the country for up to six months even when they're done with their degree
Notable figures considered esteemed alumni of Aarhus are Lene Hau, a renowned physicist who led a team at Harvard in slowing down and stopping light, Lars Rasmussen, co-founder of Google Maps, and Anders Fogh Rasmussen, former NATO secretary general. 
4. Emphasis on Real-World Experiential Learning: Aalborg University 
The main campus of this university can be found in Aalborg. On top of that, Aalborg University has satellite campuses across different cities like Copenhagen and Esbjerg.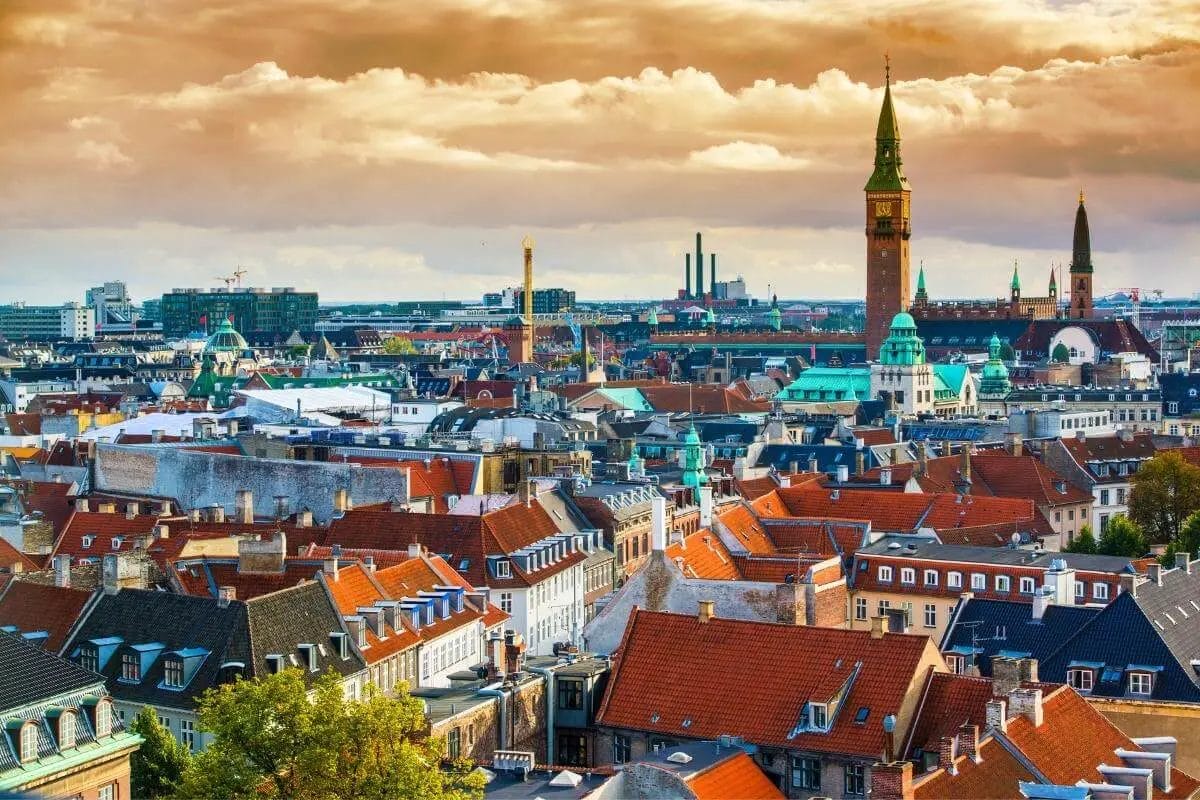 The school's thrust is to provide students with real-world experience to foster learning and mastery.
At the same time, the school is also known for its advanced research projects, especially on the following topics: 
Health tech
Energy
Wireless communication
Comparative welfare studies
Computer science
Innovation economics
Aarhus University welcomes international students, with 15% of the school population being foreigners.
Students from EU/EEA, Switzerland, and AAU partner schools in and out of the EU/EEA are not charged matriculation fees. Nationalities from eligible countries and institutions get to study here for free.  
Final Thoughts on Going to Uni in Denmark
These are the top four universities in Denmark, and those who wish to explore their studies here will have their degrees recognized internationally.
These universities belong to the QS World University Ranking, which demonstrates the excellence of the education system and facilities. Moreover, Denmark's tuition fees are less cost-prohibitive than other European countries. 
Universities have been known to offer merit scholarships for students at the top of their class.
International students pursuing a master's degree or doctoral program can also explore the Erasmus Mundus Scholarship Programme. Full-time scholarships include tuition, participation costs, living allowance, insurance, and travel expenses.