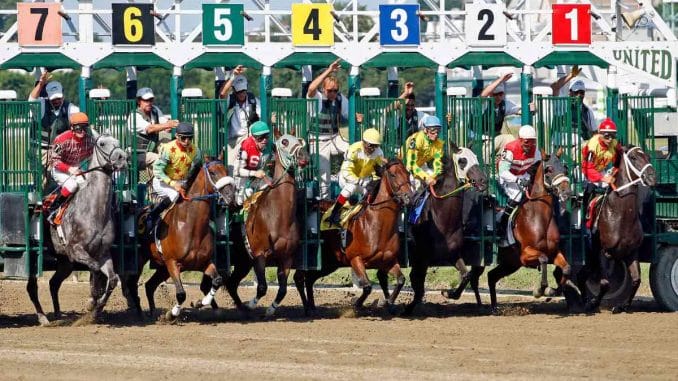 When we talk about horse racing, we immediately think about the United Kingdom, the United States, Australia, and Japan.
Denmark definitely isn't a country related to notorious names of horse racing.
However, most people don't know that horse racing is the sixth-largest sport in Denmark in terms of average spectators and growth per year.
In other words, there are plenty of horse racing events that would please every horse racing enthusiast if they decide to go to Denmark.
This got us wondering, what are the best horse racing tracks to visit on your next trip to Denmark?
Let's find out.
Horse Racing in Denmark
Horse racing in Denmark is mainly thoroughbred flat racing and the roots of this sport in this country can be traced back to England.
There are three founding sires that initiated the birth of horse racing in this country, such as:
The Byerly Turk
The Darley Arabian
The Godolphin
These stallions went on a trip to England in the 17th and 18th centuries and mated with the racing mares just to improve the breed.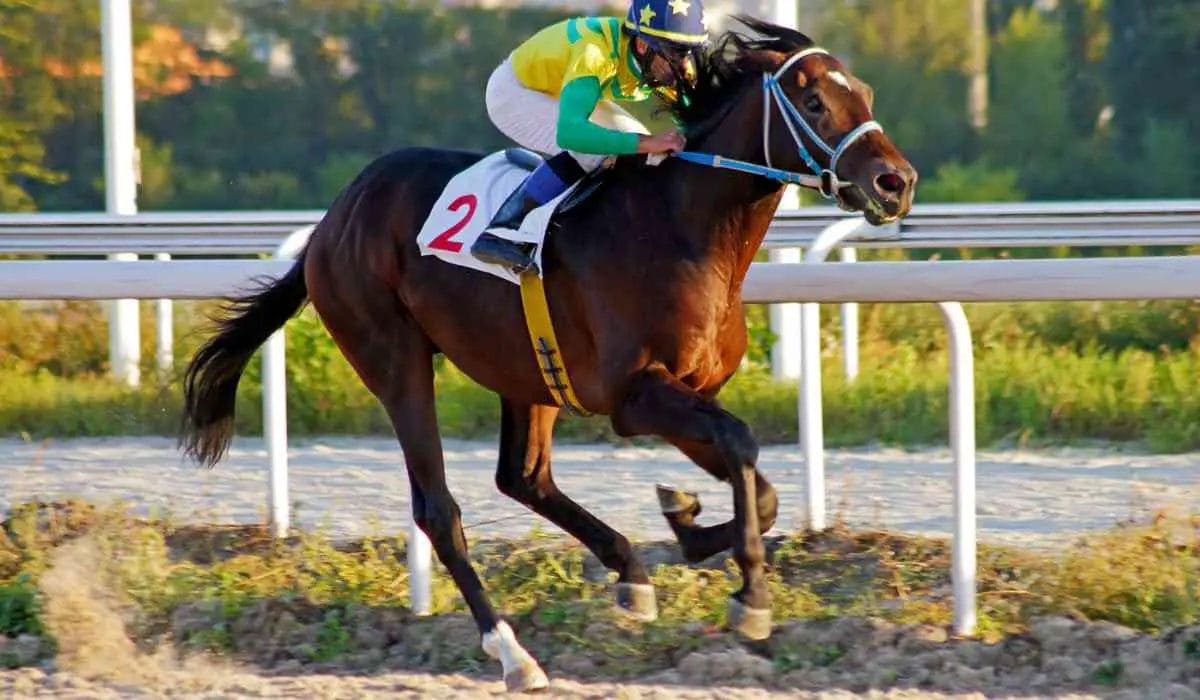 The new combination of Ango and Arab stock turned out to be quite successful in terms of having attributes for horse racing.
Even though Denmark hasn't been the focus for equestrian sports, the Sport of Kings has quite a rich history in Denmark.
In Fact – The first race in Copenhagen was organized in 1770, thanks to King Christian VII, whose English-born Queen Caroline Mathilde had a huge interest in horse racing.
Fast Forward to today and we have plenty of horse racetracks and events in Denmark that will satisfy every horse racing enthusiast.
Best Horse Race Tracks In Denmark
Klampenborg Racecourse
One of the oldest racecourses in Denmark is an incredible venue that was inaugurated in 1910.
At first, it was owned by the Association for the Promotion of Noble Horse Breeding and now it is the ultimate center for horse racing in Denmark.
The horse racing track is 2.400 meters long, and it is located adjacent to Jægersborg Dyrehave. Over the years, this racecourse has gone through many renovations and ownership swapping. The most recent renovation was done in 2000 when the racecourse was updated to modern standards.
One of the biggest races on the Klampenborg Racecourse is the Scandinavian Open Championship, as well as the Dansk Oaks and Dansk Derby.
Bornholms Brand Park
This might not have the pedigree of an elite racecourse but it is definitely popular among the locals.
This might be a perfect visit for you and your family if you want to experience casual horse racing in Denmark.
The Bornholms Brand Park is the smallest racetrack in the world with a length of just 580 meters.
With that said, there are plenty of things to do around, such as browsing through the history of horse racing, eating at the restaurant, or even bringing your own food and making a picnic while watching horse racing.
Det Nationale Hestesportscenter Vilhemsborg
Here we have a more modern horse racing center where there are plenty of fun activities for you and your family.
The Det Nationale Hestesportscenter was incorporated in 1988 and quickly became the horse racing capital of Denmark.
This is where many of the Danish jockeys train to become professional horse riders. The center might not have a big and official horse racetrack, but there is plenty of equestrian magic to experience.
Charlottenlud Travbane
If you want to experience some horse riding history, then going to the Charlottenlud Travbane is the right thing to do. This track is situated in north Copenhagen and it is the oldest trotting track in the Nordics.
The racecourse was established by Det Danske Travselskab, which still owns the track. It has 130 years of history and plenty of fun and exciting things to do for you and your family.