We are going to help you find the best vegetarian restaurant in Copenhagen that suits your needs perfectly.
Copenhagen has a refreshing selection of fully vegetarian (and vegan) restaurants across the city from which to choose from; it's a welcome change from settling for whatever vegetarian option has been squeezed onto the regular menu.
Whether you have high standards or aren't planning to visit Copenhagen for long, you'll want to know which restaurants are the best so you don't miss out. Here are the top 5 recommendations for a vegetarian food adventure in Denmark's capital.
Wondering is Vegan and Vegetarian the same thing?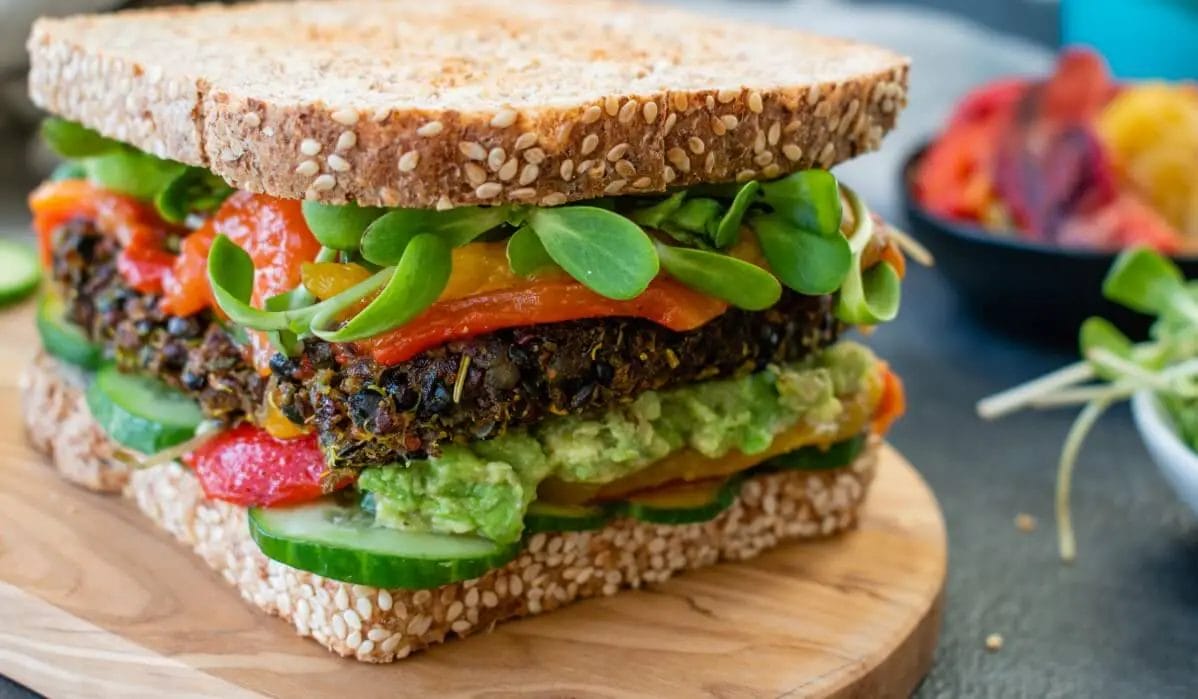 If you are wondering whether veganism or vegetarianism is the same thing, then we will explain it for you here! Basically vegans won't eat any products from animals – this generally includes not only abstaining from meat but also dairy and eggs. Some even go further and don't eat honey.
Vegetarians will usually eat dairy and eggs, without eating any meat. Some may eat fish on occasion. So this means that a vegetarian would usually be happy eating in a vegan restaurant but a vegan may struggle to eat in a vegetarian restaurant in Copenhagen if the dishes are cooked in things like butter for example.
Best Vegetarian restaurants Copenhagen
Let's check out the best vegetarian restaurants in Copenhagen!
VeVe
This Michelin star restaurant is located in the Østerbro area of Copenhagen and boasts a cool location in an old converted warehouse! There is a wine pairing menu on offer to complement the best vegetarian dishes. This vegetarian restaurant in Copenhagen has modern danish menu with a vegetarian twist, and can be adapted for vegans if you notify them in advance.
Dishes include snacks of wasabi mushrooms and beetroot tarts as well as new danish potatoes and asparagus flans. Check out the menu and the wine pairing options here. There is also a cool pre-theatre / early bird menu and a takeaway option.
Restaurant Address: Dampfærgevej 7, 2100 Copenhagen
California Kitchen
Located on the Nørrebrogade, this danish vegetarian restaurant with a Califonian twist is a popular vegetarian haunt. Choose from cali-themed salad bowls as well as mexican themes too. The restaurant theme is healthy and economically sound good food. You can of course also pick up something from the juice bar in true california style. Trip advisor calls out the size of the food portions and healthy options as the main selling points. This vegetarian restaurant in Copenhagen is great place to stop for lunch.
Restaurant Address: Halmtorvet 21, 1700 Copenhagen V
Morgenstedet
What better place to find an alternative menu than in Christiania! Morgenstedet offers a vegetarian menu in this cool semi-autonomous community right in the heart of Copenhagen. All the produce here is not only vegetarian but it is also organically sourced. You will bump into a mixture of locals and visitors here. The website is currently available only in Danish – check it out here.
No list of vegetarian restaurants in Copenhagen is complete without this quintessential local favourite, which has been serving organic, meat-free food for over 20 years. It's based in Christiania, an autonomous neighbourhood that exists under its own rules – for example, only the locals are allowed cars. This has contributed to the unique nature of Morgenstedet, a perfect example of successful collectivism and volunteering.
Customers help with the arrangement, picking up their own cutlery and water, and clearing their table when finished – this also helps to keep prices low. For a very reasonable 100 Krone, you can get a hot meal, salad, and change. The menu is small, and very eclectic, changing based on whichever chef is in the kitchen that day. Even the decoration is a quirky mishmash of furniture, but it's memorable in all the right ways.
Restaurant Address: Fabriksområdet 134, 1440 Copenhagen
42Raw
Although raw food is quite popular, it isn't all that is served here – although this vegetarian restaurant in Copenhagen did start life as the city's first raw food bar. Now, two years shy of its tenth birthday, 42Raw offers an extensive vegetarian menu, which is said will be enjoyed by vegetarians and omnivores alike. It's no surprise given the colourful variety available – there are no boring salads here (although there are salads).
Comfort food, from pizza to lasagne, sits alongside delicious brunches and staples such as sandwiches. Never has the phrase "something for everyone" been more apt! No bookings are taken, but the 3 stores are open almost all year round: Waterfront and Pilestræde only close on the 24th, 25th, and 26th December and the Fredericksberg one is closed for holidays.
Restaurant Address: Pilestræde 32, 1112 Copenhagen
Formel B
Although not a 100% vegetarian haunt per se Formel B is a french inspired danish restaurant with a vegetarian version available on the tasting menu. Located on the Vesterbrogade this vegetarian restaurant in Copenhagen offers wow factor decoration and an amazing level of high end service. A Michelin star menu paired with wines means that vegetarians do not need to miss out on the experience.
Restaurant Address: Vesterbrogade 182 1800 Frederiksberg C
Groed
If your bank balance won't stretch to a Michelin star restaurant, never worry. You can still pick up amazing vegetarian food elsewhere. Groed is one such establishment with locations across the city. It specialises in clean vegetarian food and in some of the food markets you can pick up their famous porridges for breakfast or one of their dhaal curries for lunch. Check out the list of all the locations so you can plan your stop off!
Restaurant Address: Ingemannsvej 3c, 1964 Frederiksberg
Top Vegan restaurants Copenhagen Denmark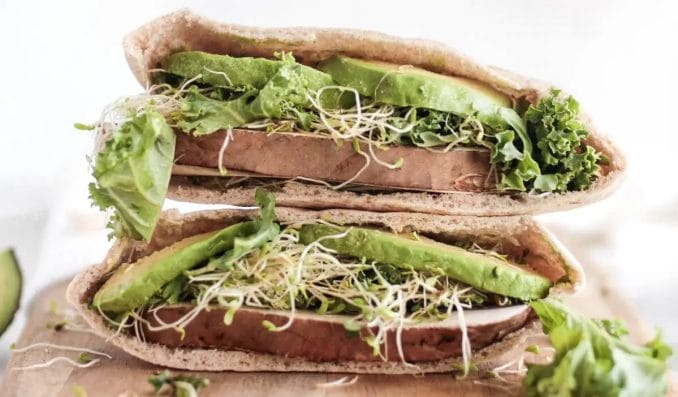 If you are worried about a vegetarian restaurant contaminating with dairy or eggs then pick from a pure vegan menu at some of these establishments below.
Ark
An amazing menu paired with awesome service make Ark one of the top choices on tripadvisor for vegetarian food in Copenhagen. Not only that but Condé Nast Traveler voted it in the top 12 new restaurants in 2021! That is a great recommendation. A fine dining plant based menu paired with exquisite cocktails here. It is the perfect place for a romantic vegan meal for plant based foodies!
Restaurant Address: Nørre Farimagsgade 63, 1364, Copenhagen
Plant Power Food
A healthy stop off, Plant Power Food offers as its name suggests a wide range of plant based dishes. Located on Fælledvej 15, the restaurant is able to whip up creamy pasta dishes, desserts and "meaty" meals – all without dairy and meat. Let the restaurant do the choosing for you and pick from one of the 4 or 6 course meals for a vegan feast! Mushrooms, artichokes and aubergines feature heavily on the menus here in order to create a filling and hearty plant based alternative to meat.
Restaurant Address: Fælledvej 15, 2200 Nørrebro, Copenhagen
The Organic Boho
Fancy something a bit more casual? Then head to the Organic Boho for its cafe vibe. Famous for its smoothies, wraps and sandwiches it is the perfect place to stop at for lunch. You will find the new location for this place on the Broens Gadekøkken. Featuring a juice bar and a salad bar you can be confident here that what you are picking is vegan friendly. The menu is 100% plant based and also organic. Try the falafel!
Restaurant Address: Broens Gadekøkken, Strandgade 95 1401 Copenhagen
Urten
A vegan restaurant located near the Tivoli Gardens, Urten offers vegan food in a hidden location. You won't expect to find what you do here and when you enter you won't be disappointed! The menu is a structured three course and paired already with appropriate wines. This is a good one if you are in Indre By in the evenings. For now the website is only available in Danish – see what you can eat with the help of a good online translator before you go.
Restaurant Address: Larsbjørnsstræde 18, 1454 Copenhagen
One Bowl
This is a vegan restaurant with a twist. Located on Borups Allé 205 this is a not-for-profit, pay as you can establishment run by volunteers. Pop in to contribute to the local community at this restaurant where anyone can get a meal regardless of financial status.
The menu is a fixed one and specialises on a theme or one dish every day it is open (Tuesday through Friday). At one bowl you can see taco Tuesdays, middle eastern days or Asian flavours. Check out the current menu here.
Restaurant Address: Borups Allé 205, 2400 Copenhagen
SimpleRAW
In Gråbrødretorv square is a restaurant that is dedicated to raw food – SimpleRaw. Fruit, vegetables, grains and nuts are turned into simple, elegant meals and snacks, making this a great vegan option, too.
The portions are satisfying, and the presentation is stunning. Everything, from cakes to all-day breakfast, is available to take away, or you could eat in and enjoy the relaxing atmosphere. It's modern, cool and healthy.
Restaurant Address: Gråbrødretorv 9, 1154 Copenhagen
Souls vegan restaurant Copenhagen
This is a restaurant with a catchy slogan – "Eat like you give a fork". This play on words comes from the two Australians who founded it alongside the head chef, Dane Neel Engholm. The name embodies their aim: to put the soul back into food.
They offer ethically sound meals, made from high-quality, locally-sourced ingredients. The vegan menu contains a fantastic range of meals that look just as good as they taste, from breakfast through to dinner. Found in Melchiors Plads, Souls is open 7 days a week.
Restaurant Address: Frederiksborggade 21, Shop 6, 1360 Copenhagen
FAQs About Vegetarian Restaurant in Copenhagen
What is the difference between vegetarian and vegan?
Vegetarians will usually eat dairy products and eggs. They will abstain generally from all meat – whether this is meat, fish or poultry. Vegans on the other hand will not eat meat, but in addition do not consume dairy products such as milk and butter. In addition eggs are usually off the menu too. Vegetarian restaurants in Copenhagen may therefore not be suitable for vegans if the dishes are cooked in butter for example.
How many vegan restaurants are there in Copenhagen?
Trip advisor lists over 378 vegetarian restaurants in Copenhagen that can cater to vegans. That's a lot of eating! Pure vegan establishments that only cater to vegans are less than that of course but as you can see in this article there is still plenty of choice.
How many vegetarian restaurants in Copenhagen are there?
Over 750 restaurants in Copenhagen claim to cater to vegetarians. That's because for years now restaurants have been including at least one vegetarian dish on their menus.
Are Vegetarian and Vegan restaurants expensive in Copenhagen?
There is a trend to making healthy food more affordable in Copenhagen. So whilst you can still dine at some of the crazy priced Michelin starred restaurants that cater to vegetarians or vegans, you can just as easily pick up a plant based hot dog at the side of the road or grab a wrap on your way to a museum.
Conclusion
Whatever you're looking for in a vegetarian restaurant in Copenhagen (or cafe), there's something to suit you. If you've got time, pick a favourite – if you can decide!