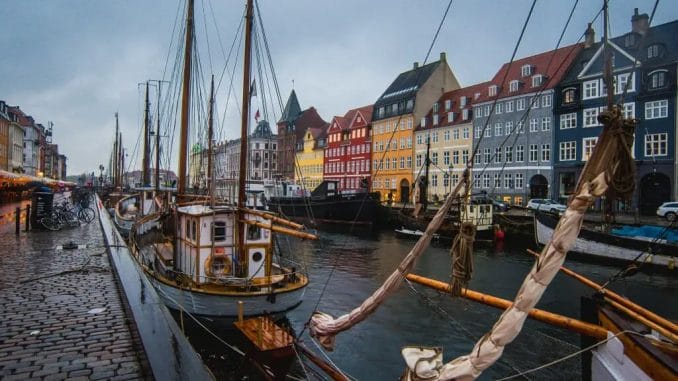 Denmark is beautiful in every way you can imagine. As a tourist, you will be amazed to see how stunning the views are in this small country. You must experience the country properly if you are visiting Denmark anytime soon. Each season has its specialty that you must experience, and here is what you can expect from each of them.
Spring
Denmark is a paradise for cyclists. According to a survey conducted back in 2018, Copenhagen alone has over 600,000 bicycles and just over 100,000 cars. That number has only increased in recent years. 
The weather in Denmark during the spring season makes it perfect for cycling. Conditions are ideal during this time of the year, and you will feel quite comfortable pedaling your bicycle across the beautiful streets of this small country. And unlike other countries, you can ride your bicycles through major roads and streets, since there is less traffic here.
Besides cycling, you should also explore the various harbors and canals in Denmark. You could even have your friends or family tag along with you on a boat, where you can enjoy a nice lunch or dinner.
Most importantly, do not miss the Copenhagen Sakura Festival. It takes place on April 25th and 26th and features lots of events and activities inspired by the Japanese culture. Visit Langelinie Park along the citadel's waterfront to enjoy the best sights Denmark has to offer during spring.
Summer 
Summers in Denmark are slightly warm, but the nights are cool. Temperatures are usually between 68 to 72 degrees, with a decent amount of sunshine during the day. You will also come across some overcast conditions with a bit of rain at times.
Many people consider summer to be the best time for visiting the country. The climate is ideal for exploring the wild side of the country and going hiking. Gendarmstien and Himmelbjerget are popular hiking routes in Denmark. 
Camping is also an option at one of Denmark's designated campgrounds. Or, you could even try something called wild-camping.
You can also take your bicycle and check out the Danish quaint towns like Ribe, Ebeltoft, and Svaneke. And once the scenery there has charmed you enough, and you feel somewhat poetic, take a stroll across the town of Odense. It is a beautiful place with some lovely architecture. 
While at Odense, you will also get to see the house of the famous Danish writer, Hans Christian Andersen.
Autumn
Autumn is a great time to get active, especially if you are into hiking. Denmark's Statskrode Forest has a mesmerizing walking route through it. This natural forest is one of the finest on the land and will give you a great thrill as you hike through it.
Speaking of being active, autumn is also a good time to enjoy some water sports. Most tourists are always eager to try surfing, and you too should fall in line for that. You could also try kitesurfing and windsurfing if you are somewhat of an experienced surfer already.
In case you are not eager to get active, you can simply take a seat, grab some delicious Danish oysters, and enjoy the view of the setting sun. It does not get any more serene than this. 
Winter
The castles look amazing covered in snow during the winter. You should check out the Christiansborg Palace, and Rosenborg Castle in Copenhagen during this time of the year.
While in Copenhagen, you should also pay a visit to the amusement park at Tivoli Gardens. It has a good collection of traditional as well as modern rides for you to enjoy. You can also go ice-skating over there, as well as at the Broen ice rink.
Given you will be spending most of your time outdoors, do not forget to check out the street food and restaurants in Copenhagen, and in other parts of Denmark.
The average temperature during the winter is around 32 degrees, which is right above freezing conditions. That means you can still enjoy the cold season without having to worry about catching a fever or a cold. However, do keep the weather in check. Stay updated on regular weather forecasts to better prepare yourself in case of any extreme weather conditions.
Do these not sound intriguing? Of course, they do. So what are you waiting for? Pack your bags, grab your passport, and head out; the Kingdom of Denmark awaits your arrival.