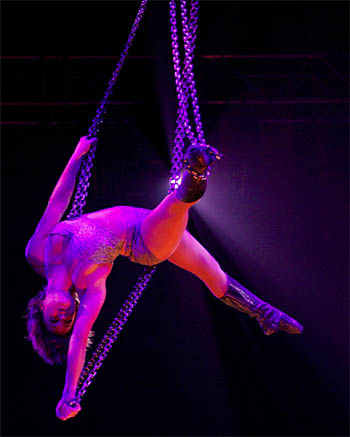 One great entertainment for both adults and children now happening in the Danish capital of Copenhagen is a contemporary circus. This is not the kind of circus that many of us know with clowns in colorful costumes and animals trained to do different tricks. Being the contemporary type, this is more about people performing difficult tricks on the ground and in the air.
Entitled "La Vie," this contemporary circus blends gymnastics, dance, acting, comedy and the traditional circus. As per its definition, this kind of circus is a recent form of performing arts that began in the 970s. It features a mix of the traditional circus skills and theatrical techniques with a more recent theme. La Cirque de Soleil is one example of a contemporary circus.
The La Vie circus is a sure attention grabber as all artists involved are world class talents. These people show great discipline within themselves and this is shown throughout their entire performance which you should not miss.
The main clown in the show is Sebastian Soldevila. Unlike the traditional clown, the character in the contemporary circus has the skills to be really funny and uses genuine wit to elicit laughs from the audience.
There are lots of segments that people need to watch out for. One is the solo hand stand number of Samuel Tetreault. Another is the rope spinning act of Soldevila and Patrick Leonard.
Be sure to catch this contemporary circus at the Republique in Osterbro every Saturday and Sunday until December 12 only. The venue is a brand new one that opened in the capital of Copenhagen last August. The management has high hopes that with the establishment of this new venue, they will be able to bridge the traditional and contemporary forms of performing arts.
Take note, though, that although the circus is considered a family show, there are some segments and language that are not ideal for small children. For the younger ones, they're better off watching the 3 p.m. show every Saturday.