When traveling in Denmark, you'll want to be sure to add Egeskov Castle right to the top of your list of things to do and see. Whether you're traveling alone or as a family, this is one destination that will appeal to just about everyone.
Egeskov Castle was an island fortress, built over 600 years ago in the Southern Funen region of Denmark. It is one of the best preserved examples of a moated castle. Surrounded by award winning gardens, many of which were first planted nearly 300 years ago, you will be awed by the series of hedges, mazes, lawns, shrubs, trees, and other flora.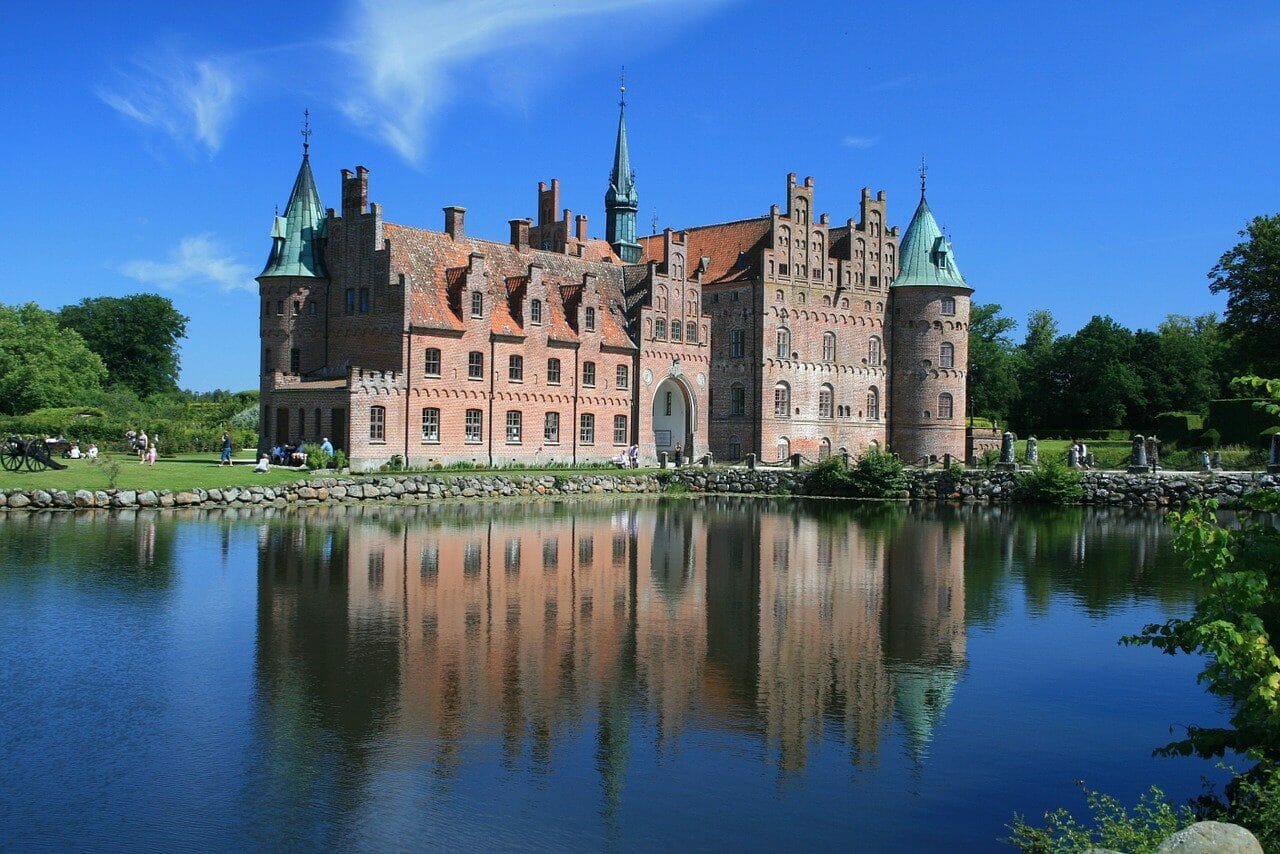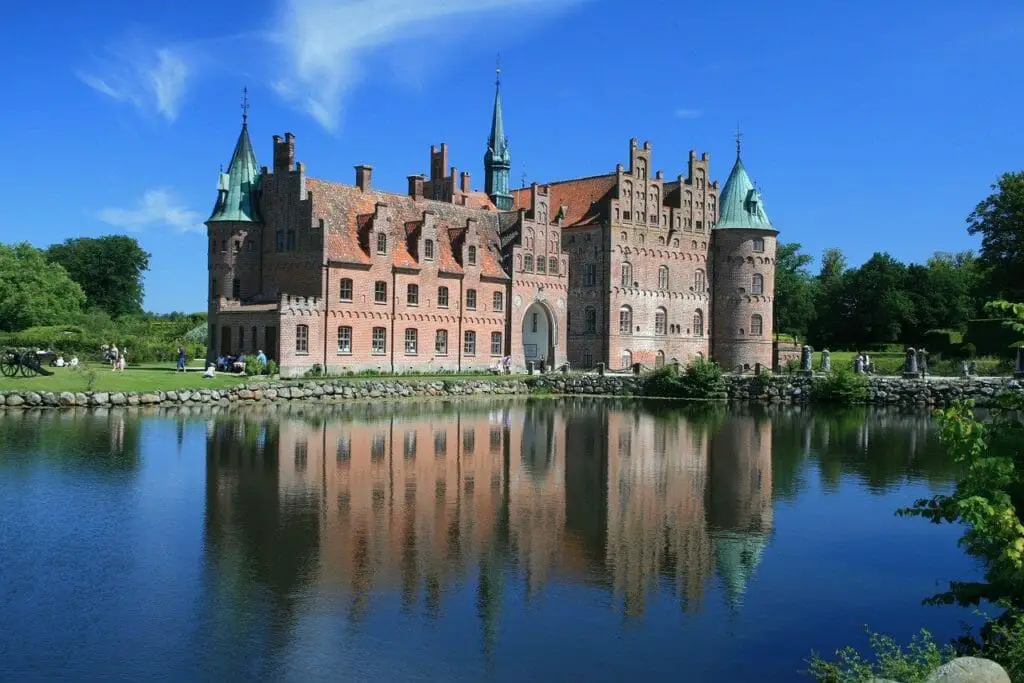 Numerous observation platforms are set up in the treetops of an old birch forest, affording breathtaking views of the castle rounds. Visitors can walk from one platform to the next via a series of rope bridges. And children can play in the world's largest Kompan playground under the shadow of a 600 year old oak tree in the very spot that medieval Danes once met to discuss matters of local politics. And motoring enthusiasts will love the Veteran Car Museum ,featuring displays of automobiles and aircraft dating from the late 1800s through the 1980s. Hosted inside are everything from a steam powered car to the automobiles of Danish royalty.
And don't miss the other museums while you're there. Featured are museums dedicated to life saving, motorcycles, horse drawn wagons and carriages, agriculture, and doll houses. Of particular interest is the enormous doll house, Tatiana's Palace, feturing over 3,000 works of art in its own right.It's creator, Sir Neville Wilkinson, originally built the Palace when his daughter Gwendolyn claimed to have seen fairies in the garden and asked her father to build a house for them.
All of this says nothing of the castle itself. Imagine dining in the grand banquet room where Danish nobles once supped. Or exploring the hunting room, the music room, and the tower room, where you can get a panaoramic view of all the castle grounds.
There is much to see, and you may even want to make several trips to this fascinating landmark. Fortunately, once you have purchased your ticket, it is good for the entire year. Your ticket even entitles you to a special deal if you purchase the local Egeskov wine. So, pack a picnic lunch and make a day of it or, better yet, make several days of it as you soak in the experience of Egeskov Castle.