Considering a trip to Copenhagen?  There's lots to plan. From accommodation to where to eat,  you'll need to sort it all.  On top of that, you'll need to work out what sights to see in Denmark…and how much it's going to cost you. A city pass can be a great way to manage your spend as you tick off Copenhagen's diverse attractions. Here, we take you through the Copenhagen Card and all its benefits. 
What is the Copenhagen Card?
The Copenhagen Card is an all encompassing city  pass that covers the wider Copenhagen area. Offering free admission to 87 attractions AND transport across the city, it's the pass of choice for those wanting an easy ride. Hit the town sightseeing without worrying about spending any more  money – it's all included ! 
How does it work
You can pick either an online pass – downloadable on the Copenhagen Card app (Google Play or App Store) – or get a  voucher which you can print and then collect at  4 locations across Copenhagen.  The pass durations are customisable and range from 24 hours through to  120 hours – and many in between. There's a  pass to suit all from weekend city breakers to those taking a week-long holiday.  You need to activate your pass in the app or write the date and time you begin using the voucher. Time starts ticking when you use the first attraction.
Copenhagen Card Price and Duration
| | | | | |
| --- | --- | --- | --- | --- |
| Price | 24-hours | 48-hours | 72-hours | 120-hours |
| Adult | €54 | €80 | €99 | €133 |
| Children | €26 | €40 | €49 | €67 |
*Children 0-9 don't need a pass. They travel and visit free! 
Copenhagen Card Attractions – what's included
Copenhagen Attractions & Museums
The card includes admissions to 87 museums and tourist attractions in Denmark such as:
The Copenhagen Card comes with a comprehensive and informational map, so you can plan your itinerary. 
The city guide comes in Danish and English and German, while fliers and tour suggestions are also offered in Spanish, Italian and French. 
Find out more about the attractions included here.
Copenhagen Public Transport Network
Enjoy unlimited use of public transportation, from buses, trains and even the metro system in the Greater Copenhagen Region. You can also avail of discounts in restaurants, on boat trips, tours, car rentals and even selected activities or attractions.
Copenhagen Card – How to use the Transport option
There are no barriers for public transport. On buses, you can show the pass to the driver.  For the Metro or S Train, you need to be able to present your pass (or app) if a  ticket collector comes.
Is the Copenhagen Card worth it?
Benefits
Know exactly what you spend
Don't worry  about visiting those expensive  attractions – they're included
Free travel pass 
No  fiddling  around  with tickets and lots  of change
No  making multiple  foreign transactions at  ticket  booths on your bank card
Cons
You might  feel pressure to see a lot of sights  to make it worth it
Needs a lot of planning to make your  money  back
You might miss free  of  charge attractions or simply wandering around aimlessly
Our opinion
City passes are in our opinion a great way to see a city. I tend to  buy them because  otherwise, it feels like I'm spending a lot of money at attractions. But  you do need to plan  properly. And you need to be disciplined and organised to get the best benefit. 
Tips to get the most of it
Identify the high hitting attractions – the most expensive
Organise these attractions by location and plan your route
Total up the  value of your pass. If it breaks even, then it is worth it for the convenience alone. 
Any additional attractions you can cover increase your savings! 
Whom is the Copenhagen Card interesting for?
Those who want to keep a control on  their spend 
Those who plan to sightsee – hard
Those who will be out all day and all night on the transport network
First time visitors who want to see the big hitting attractions 
Is Copenhagen Card worth it for families
In general yes, for those with children over 9. But think carefully. If you are travelling with younger kids they are free, so you just need the adult pass for yourself. But will you really be able to cover off all the sights?
Kids need rest breaks, toilet stops, fed frequently. They need downtime. Maybe a nap. For some families seeing 2 attractions in a day is a big task, any more is impossible. Think about what is achievable for you before committing. 
How to save money with the Copenhagen Card
Let's take a 24 hour pass as an example. For an adult you'll fork out €54. 
Now, let's see what the average day would cost you 
Just visiting 3 attractions in one day would cost you €74! And the pass gets cheaper the longer the duration. Whilst the adult 24 hour pass is €54 per day, the 120 hour pass works out at just €24 per day.  Faced with the pretty expensive costs of any major European city, this works out an amazing deal. 
Where to buy the Copenhagen Card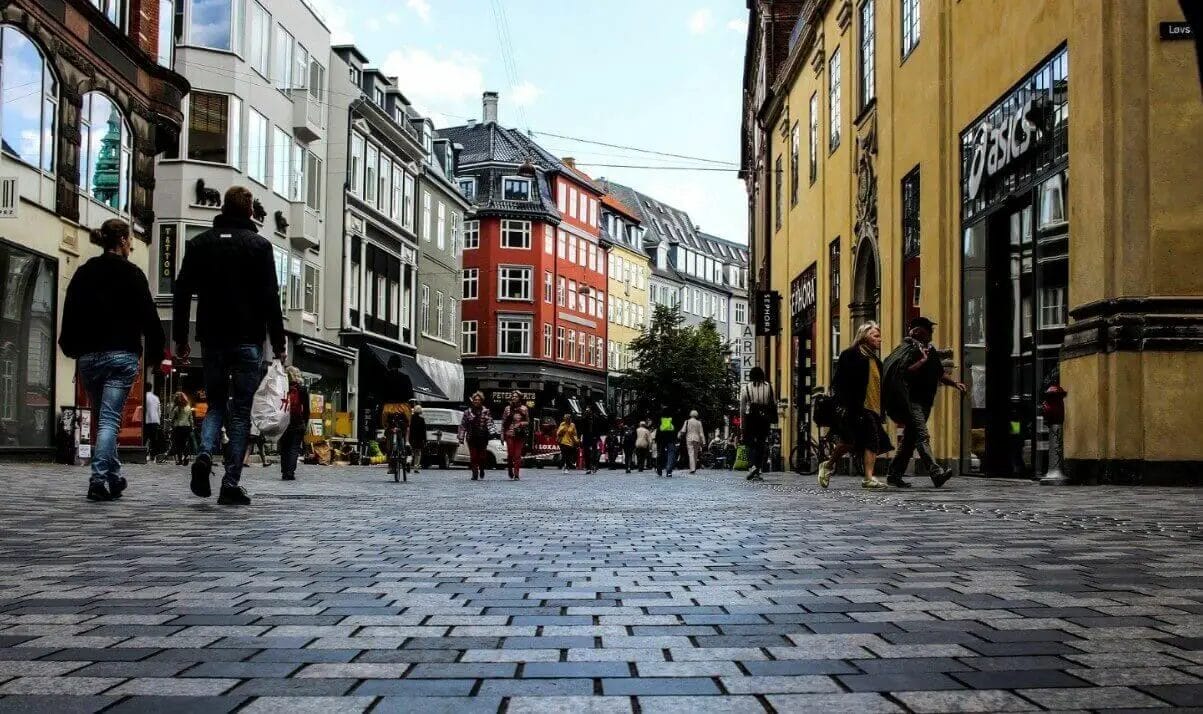 You may purchase your card here or you may get it at sales outlets in the airport, tourist information offices and railway stations. You can also purchase in most hotels, hostels and even campsites!
If you prefer to save time, we recommend booking your Copenhagen Travel Card online here . Prices start at from €554 for the 24-hour pass.
Where to collect your Card
If you decide not to use the online purchase option, you can opt to receive the voucher via email. Then, you'll need to take it to one of 4 locations that will allow you to exchange the voucher for the pass:
Service Information in Copenhagen Airport (terminal 3) 
Tivoli Box Office at Vesterbrogade 3
Copenhagen Info at Copenhagen Central Station 
Copenhagen Visitor Service, Vesterbrogade 4 i
How to use your Card once in Copenhagen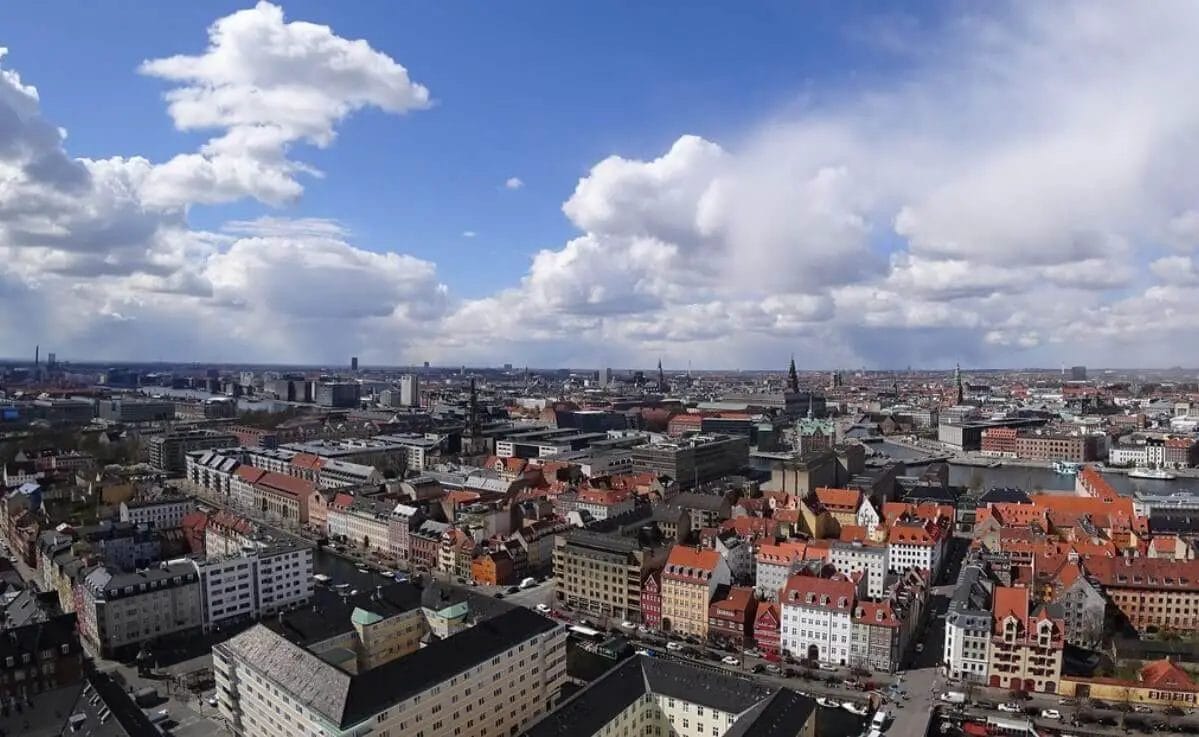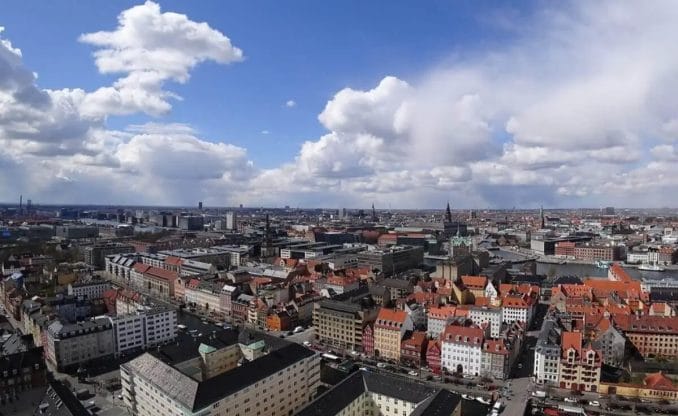 Simply activate your pass on the app, or present your pass at the first attraction. From then, the clock is ticking. On public transport, make sure you will be able to present this to any ticket inspectors. 
Copenhagen Card Review
| | |
| --- | --- |
| Durations available | 24h,  48h,  72h,   96h, 120h |
| Adult Prices  | 56€,  83€, 102€, 119€, 134€ |
| Child Prices | 28€    42€   51€   60€    67€ |
| Number of attractions | 87 |
| Transport included | Yes |
| Airport  public transport included | Yes |
| App available | Yes |
| Guidebook | Yes |
FAQs – Copenhagen Card
How much does Copenhagen card cost?
The price varies according to the validity period you choose. Prices range from €54 to €133 for adults. You can refer to the price table at the beginning of the article.  
Are the Tivoli Gardens included in the Copenhagen Card?
Is Christiansborg Palace included in the Copenhagen Card?
Is transport included in the Copenhagen Card?
Yes, full transport is included for the duration of the pass?
How to use Copenhagen Card on metro?
When using the metro, you'll need  to present your valid Card if there are any controls.
I don't have a phone. Can I collect the pass in Copenhagen?
Yes, you can collect the pass in person from 4 designated collection points here: Service Information in Copenhagen Airport (terminal 3), Tivoli Box Office at Vesterbrogade 3, Copenhagen Info at Copenhagen Central Station, Copenhagen Visitor Service, Vesterbrogade 4 i
Is there a special rate for children with the Copenhagen Card?
Yes, children aged 9 – 16 get discounted pass prices. Kids under 9 go free! 
Is the Copenhagen Card worth it?
Well, that's what we think. It all depends on what you're looking for when you visit Copenhagen. We have a section that answers that question in our article.  
Conclusion
We are seasoned city pass travellers and we have to say, the Copenhagen Pass is one of the best value passes we have seen. It's not that difficult to make your money back on this pass. This is largely due to the fact that some of the attractions are pretty expensive.
The transport card – which will cover your airport trip – is also a great bonus. And if you have a young family with kids under 9, their whole trip is basically free! If this all sounds like a good idea, why not buy the pass now here. Don't forget to tell us how many attractions you managed to cover during your trip. 
Related articles: