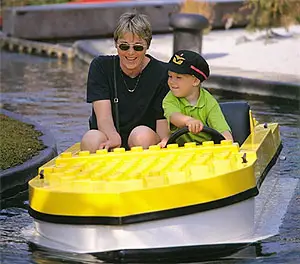 Visiting Denmark for the first time or coming back for many times already? I don't blame you because this Nordic country sure has lots of attractions to offer to both the young and old tourists. If you're planning a trip towards this direction, there's a resort that you should not forget to include in your itinerary.
This particular resort will let you have a first-hand experience in Denmark's trademark toy. Yes, it's nothing else but the famous Legoland. The Legoland Billund Resort features modern and spacious vacation homes plus a new Aquadome waterpark at Lalandia. It opened to the public just last April 24 in Billund through the partnership of Legoland and Lalandia, considered two of the country's biggest and popular family theme parks.
The Legoland/Lalandia resort has lots of things to entertain guests. It has also partnered with neighboring attractions such as the Givskud Zoo as well as the Billund airport and Ryan Air.
So while at this family resort, you have three areas to explore. First visit the Legoland which has three great attractions and more than 50 rides to enjoy. Check out the Private Wave Breaker, Frog Hopper, Miniland, Vikings River Splash and the Bob the Builder in 4D. For accommodations, the Hotel Legoland is just right inside the complex.
At Lalandia, you can check out the family restaurants and Monky Tonky Land or take a splash with the whole family at the Aquadome with its fantastic superslide called "The Tornado." Lodges are also available to provide accommodation.
Finally at the Givskud Zoo, you will get to see up close the wild animals in a wide nature reserve. Among those you'll see there are giraffes, zebras, chimpanzees and gorillas.
Denmark's attractions are some of the world's best so bring your family along and enjoy an amazing experience you'll never forget.