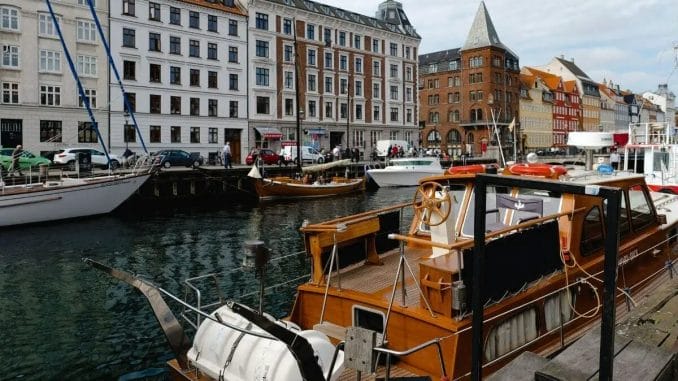 The natural beauty of Fall is when Denmark looks at its most alluring. The months of August to October are the time when the atmosphere begins its most magical transformations.
There is lingering crispiness in the air, the leaves start to change their color and the roads are carpeted with fallen leaves. The trees, roads, streets, and forests, take on an awesome display of orange and red hues.
Fall is the time when you should plan a visit to Denmark. Some places are a must-visit during the Fall season.
1. Tivoli Gardens
Tivoli Gardens is the best place in Denmark to get total entertainment and fun. Tivoli Gardens is best visited during the Fall.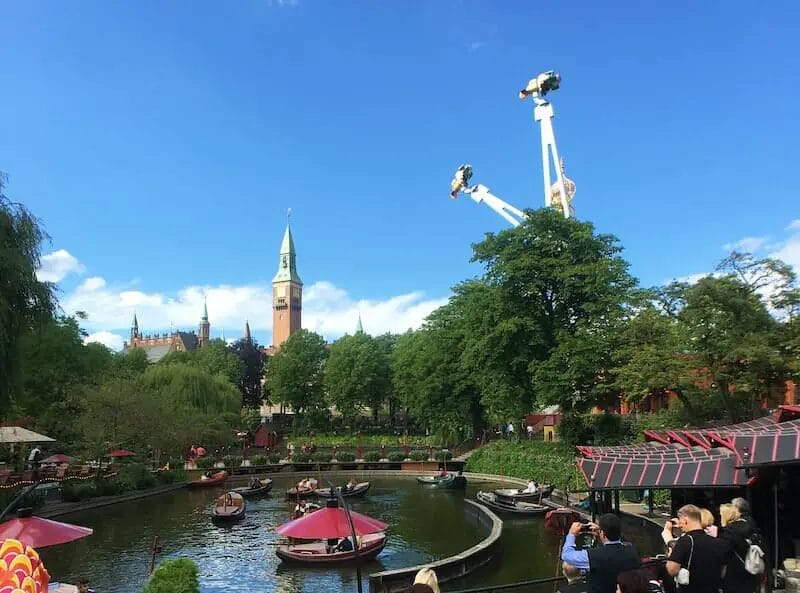 There are some wonderful rides, music, dining, and family fun. Tivoli Gardens is also one of the world's oldest theme parks. There are some unique roller coaster rides that adults will enjoy just like children.
Food ranges from traditional Danish varieties to seafood, Asian, North American, African, Icelandic, European, and others. There are live music performances to enthrall you during the Fall.
2. Frederiksberg Have
If you truly want to escape into nature during your trip to Denmark, then you should visit Frederiksberg Have.
This is one of the ultimate places in Denmark to visit during the Fall. Trees take on myriad hues of oranges to red and ochre, and there is a raw freshness in the air. The landscape is dotted with sculptures and statues of Danish rulers.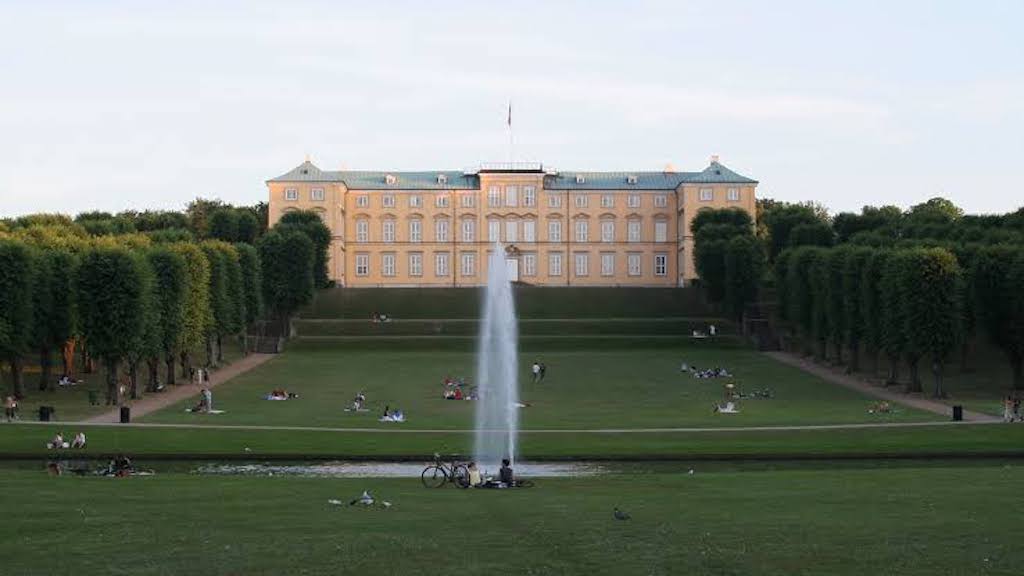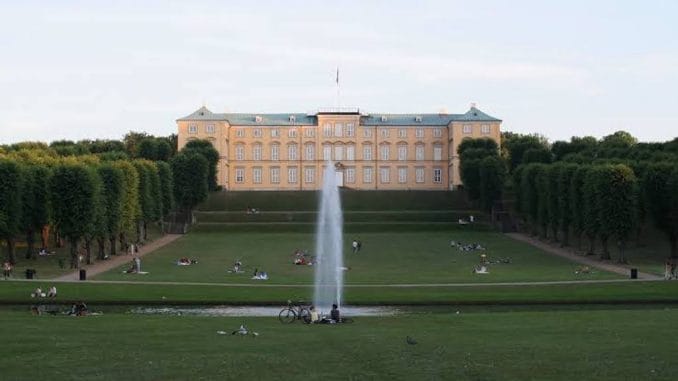 You can always trust car rental Carngo.com to give you the best cars for your trips. There are winding paths that cross small ponds, Roman temples, and viewpoints.
The entire place looks like an English village with bridges, gazebos, rolling meadows, and animals playing around in the open outdoors.
3. Deer Park
Dyrehaven looks more enchanting than any other place in Denmark during the Fall season.
The other name for Dyrehaven is Deer Park. During the Fall, Deer Park takes on a look of sublime beauty that is unmatched in colors and landscapes.
There are wide open landscapes coupled with dense forests that are bathed in hues of orange and red. Beautiful ponds and rolling pastures add a green touch to the landscape. Of course, there are deer to be spotted in this park.
There are over 2000 of them roaming around freely here in this natural oasis. You can do jogging, biking, horseback riding, and take the horseback carriage to feel like vintage times.
4. Vestre Cemetery
Walking amid towering trees and tramping on fallen leaves is one of the best things to do in Denmark during the Fall.
You can get this experience when you visit Vestre Cemetery. You can walk past an array of trees that look at their glorious best during the Fall.
They are covered in every shade of red and orange at the time of the Fall. There are graves of over 9000 German soldiers who died during World War II.
Famous personalities are also buried here and there are graves for such people as polar explorer Knud Rasmussen and former prime ministers Jens Otto Krag and Thorvald Stauning.
5. Aalborg
The changes in weather during the Fall are particularly brilliant in Aalborg, a quaint town in Denmark.
Just taking a walk on the streets of Aalborg is enough to make you wonder at the vibrancy of the colors of the Fall as they lie everywhere.
Take a walk along parks like Skanse Park or Lindholm Fjordpark. Visit museums and see the relics of the past ages in museums like the Aalborg Historical Museum.
There are historic buildings here that offer the best architectural beauty of 17th-century Denmark. Jørgen Olufsen's House and Aalborghus Castle are among the best of them. A walk in the old town of Aalborg can be a pretty refreshing experience in itself.
6. Rosenborg Castle
You cannot miss the one castle that is famous in Denmark and that is Rosenborg Castle.
You can plan a visit to this iconic castle during dawn or dusk and you can feel the crisp autumn air feel like a fresh breath of autumnal magic. The castle looks stunning due to its architecture.
But a tour inside is worth it as it will let you have a glimpse of the royal treasures and royal lifestyle of Danish kings.
Spiral staircases, massive halls, crowns, sculpted figures, and Venetian glass collection is particularly impressive. The lawns around the castle are dotted with trees that take on autumn color.
7. Open-air museum
One of the best places to visit during Fall in Denmark is Open Air Museum.
You will get to taste the Fall foods here and stroll through the open farmlands which are full of Fall colors. This is one of the best places in Denmark to see the farm culture and harvesting activities.
There are more than 50 farms and it is spread over 86 acres. You can learn cooking methods that are prevalent in Denmark and participate in workshops on honey-making, and other cooking crafts.
8. Esrum Abbey
Esrum Abbey was once the place where monks lived. This place looks picture-perfect in the Fall colors of orange and red.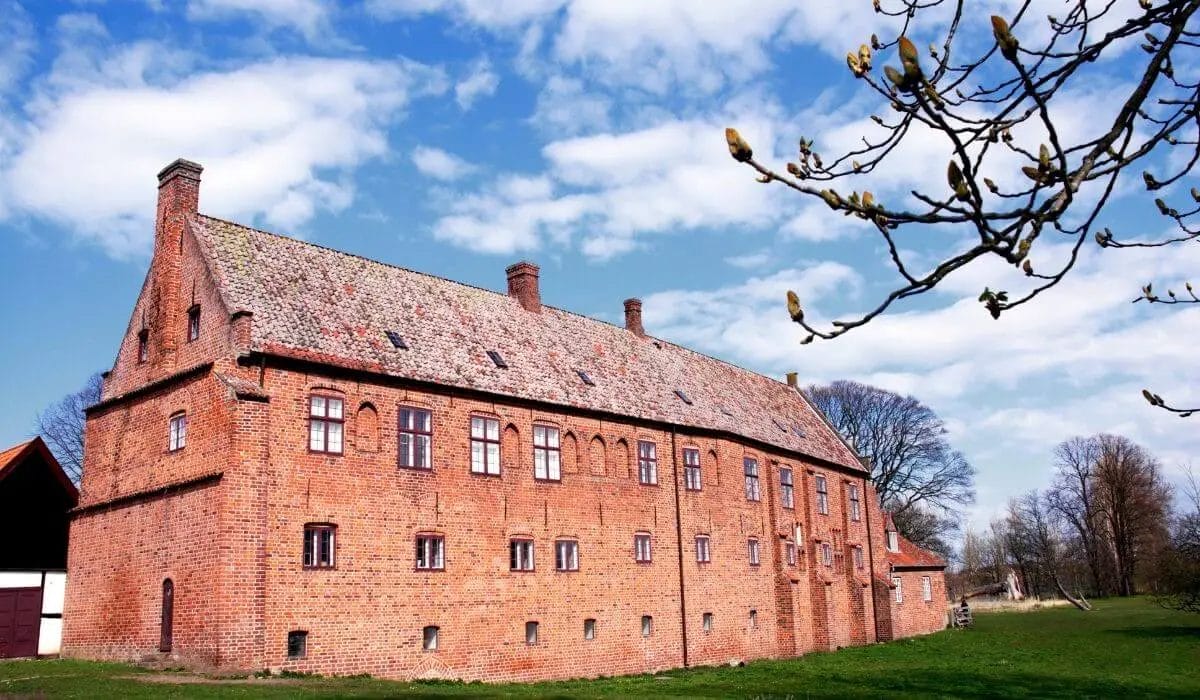 There is a rich history of many centuries to be learned here. You can try your hand at making wool yarn using old-fashioned tools and also try your hand at making medieval cuisine.
9. Natural History Museum of Denmark
You can learn a bit more about the natural world here at the Natural History Museum of Denmark.
You can see how whales are bred and see the extinct dinosaur skeletons. You will be amazed to see the heart of a Greenland Whale that is still preserved here.
The museum organizes various events throughout the year.
10. Royal Danish Arsenal Museum
You can learn more about the 500 years of the military history of Denmark in this museum.
On display are the various ammunitions like swords, cannons, and other things that were used during the wars.
Special exhibits include exhibits from Afghanistan war, samurai swords, among other things.
Conclusion
Denmark is full of such wonderful places and they look even more beautiful in the Fall colors.
But you can also visit other places in Denmark such as museums, national parks, islands, gardens, and others.
You can take part in festivals and soak in some Danish culture here on your visit. Denmark will not disappoint you one bit, and there is so much to do here.
Plan a visit to Denmark during the Fall and see the magnificent colors come alive before you.