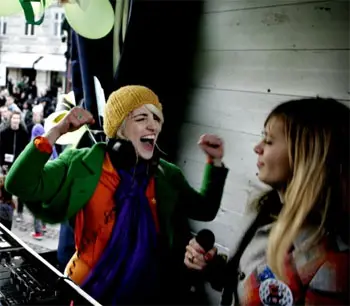 Any city will not be complete without some night spots. No doubt about it, these nightclubs are major attractions for many tourists especially the night owls who are so alive after dark.
Denmark is not to be outdone when it comes to offering its visitors an unforgettable nightlife experience. Being a part of Europe, this Scandinavian country offers some lively entertainment areas during the nighttime that either provide live music or disco tunes mixed by a disc jockey. Currently, visitors have some 196 options for a unique nightlife and entertainment with friends and loved ones.
It is in Copenhagen where tourists can get the chance to enjoy a wonderful time at night. The districts of Norrebro, Vesterbro and Osterbro are best places for club culture.
Vega is just one of the most popular clubs there that feature funky music of different styles and DJ's from the different parts of the world. Disco lovers who go for the latest pop and chart music can go to the Baron Boltens Gard club in the Osterbro district. Here you will get the rare opportunity of rubbing elbows with models and aspiring models.
When in Aarhus, live gigs in various venues are the trend. Another alternative is to watch theatre sports and stand-up comedy acts which are gaining popularity in Denmark's second largest city. If you can't wait to dance, then you can sweat it out through the tango, pure rock or Latin American tunes at several areas.
Odense is not left behind because it boasts of its own share of discos and pubs with Franck A as the most popular one. For a one-stop dining and entertainment experience, the Brandts Klaedefabrik is the place to be.
Finally, Aalborg should not be underestimated. Known as the partying city that is always awake and the "Little Paris of the North," the famous strip of Jomfru Ane Gade is where the action never stops at night. Here you will find cafes, bars, dance clubs and music pubs.