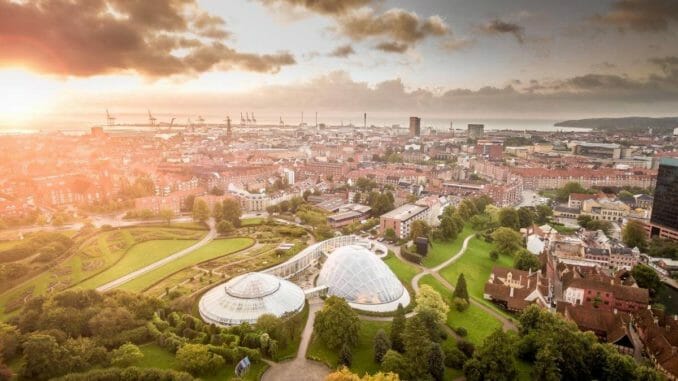 Studying abroad is an important step in the life of every college student, which is the reason why this decision should be made carefully.
Numerous aspects should be taken into account, including tuition costs, living conditions, and social prospects.
For years in a row, Denmark has been voted one of the happiest places in the world and one of the most popular places for international students.
Denmark Has One of the Highest Academic Standards in Europe
College should not only be a place where you go and listen to lectures, write essays, and complete tests so you can get good grades and pass your exams. European countries such as Italy, England, Germany, and others are famous for their innovative approach to education.
In Denmark, education is about learning more than passing exams, the Universities across the kingdom of Denmark promote innovative teaching techniques that engage students to think for themselves and come up with their own solutions to problems.
The outcome of education, therefore, is not only a degree but also a developed skill set that allows an individual to come up with new ideas especially in those fields where innovation is a priority such as medicine, biotechnology, or environmental sciences.
Students engage in active discussions with their teachers and there's a great deal of project work included through which students show their progress.
Danish high academic standards include extremely modern learning facilities that promote inclusion, allowing students with special needs a comfortable college experience.
Denmark Is So Safe
One of the most important aspects of studying abroad is the overall safety of the place you choose for relocation. With COVID-19 as an additional safety condition, there are also social security aspects to take into consideration.
Numerous online platforms allow students to explore a topic 9/11 with essay examples that show the depth of influence that terrorist attacks place on students from abroad.
Apart from terrorism, there's also the crime rate to consider and Denmark is at the top of the citizen safety scale with the number of reported crimes per capita getting lower with every passing year.
The fact that you know you're moving to a country where you can feel safe both on and off the streets, allows you to focus on your academic challenges thus improving your chances for a successful college career.
As a foreigner, it's easy to become a victim of fraud, and since Denmark is blessed with a low crime rate, international students are more than happy to move to the home of the Vikings and get their college degree at one of its universities.
Denmark Offers a Vibrant Student Lifestyle
In all honesty, studying abroad has enormous perks such as learning about a new culture, expanding your views, and getting in touch with interesting new people. Denmark is known for abundant cultural learning opportunities with rich museums, interesting nightlife, and a wide array of natural and manmade wonders that can't be seen in too many places in the world.
Denmark is home to the largest aquarium in Northern Europe, The Blue Planet, where biology students can observe numerous aquatic species but it's also a nice opportunity for other students to enjoy the wonders of the seas.
Moreover, literature scholars can visit Odense and see the home of Hans Christian Andersen, one of the most popular storytellers in the world and author stories such as The Little Mermaid, The Snow Queen, The Emperor's New Clothes, and many other fairy tales which have been an inspiration for readers and artists across the world for centuries.
Those who wish to become architects, have ample opportunity for inspiration and learning from fantastic Danish buildings and bridges.
The Great Belt Bridge is the pearl of Denmark's school of architecture, as well as the Oresund Bridge which connects Denmark and Sweden partially through an underwater tunnel.
Mainly, Denmark is an extremely open country, its citizens welcome and celebrate the diversity which makes it even easier for international students to find their place during their time in college.
There Is No Terrorist Threat in Denmark
Despite the growing threat of terrorism across the world, Denmark is managing to keep a safe environment for its inhabitants and visitors.
Although European countries such as France, England, and Belgium faced terrorist attacks in the past, Danish security services are doing an amazing job at keeping the people safe from such threats as mentioned in essays on terrorism which can be found online.
Danish police and National Intelligence Service constantly work on improving public safety, which also includes a strict immigration policy to secure a high level of safety and prevent potential terrorists from entering the country.
According to police and National Intelligence Service reports, there hasn't been an incident related to international terrorism in the last thirty years.
Many terrorist plots have been prevented by the police, and with those that took place, deaths were avoided by preemptive measures.
Conclusion
Danes are a happy people, open to newcomers, and ready to help those who are in need. The country is one of the best organized in Europe, with amazing social policies, public safety and healthcare systems, and academic institutions that offer a high level of education at affordable prices.
The standard of living in Denmark is high, due to one of the highest GDP rates in the world, but with a good scholarship program, there's no reason to avoid a chance of getting a degree at one of many universities in this amazing Nordic kingdom.