Explore an ideal destination for a weekend in Europe, as a couple, with friends or family: Copenhagen, the capital of Denmark is full of surprises!
Book one of the top Copenhagen apartments to discover all the secrets of this city ranked among the happiest and most pleasant to live in.
Rent a bike to see some architectural wonders, such as:
the Christiansborg Castle
the National Museum of Denmark
the Rundetårn
And to stroll along the city's most famous canal, the Nyhavn, which is lined with the beautiful colourful houses which Copenhagen is world-wide famous for.
One thing is for sure, if you spend two days in the city, you won't have time to get bored!
Here are some tips and ideas to help you plan your 2-day stay in Copenhagen.
How to Get Around Copenhagen's City Centre Easily?
By Public Transport
From the airport, the easiest way to get to the centre is by train or metro: in less than 15 minutes you will be in the heart of the city! There are also buses and taxis available, but your journey will take slightly longer.
The best way to make your life easier throughout your stay is to opt for the Copenhagen Card, which gives you unlimited travel on all public transport in the region, as well as access to over 80 museums and attractions.
There is also a version without tours included: the City Pass. Both options are available for 24, 48, 72 and 120 hours, perfect for a short stay in Copenhagen!
By Bike
It is definitely the best way to discover Copenhagen if you are only staying for a few days!
On two wheels, you will discover the city from its best angle. Renting a bike for a day will only cost you an average of ten euros and there are plenty of rental shops in the city.
There is also a network of electric bikes, with stations located all over the streets. The city is not so big, in less than 30 minutes you will have crossed the centre, but take some time to admire the numerous must-see panoramas and landmarks of Copenhagen.
Where to Stay to Enjoy Your Weekend in Copenhagen to Its Fullest?
Copenhagen City Centre
Indre By is the perfect area to find the most beautiful Airbnb in Denmark: typical cafés, trendy bars, jazz clubs and department stores, Copenhagen's old town is full of places to enjoy the bustling atmosphere of the Danish capital city.
You will find beautiful apartments with views over the city's rooftops, duplexes for families to stay in, and modern and fully-equipped vacation rentals.
Nyhavn
Be sure to stay in the city's most popular and Instagrammable district: Nyhavn is the most charming area of Copenhagen with its colourful houses overlooking the canal.
Choose a charming guesthouse, a boat rental on the water or a Scandinavian-style hotel and eat a typical breakfast with Danish pastries to start the day off right! You can then enjoy a pleasant bike ride along the river to see the famous Little Mermaid or to visit Hans Christian Andersen's home.
Vesterbro
Known as a more affordable part of the city, Vesterbro used to be a working-class district but is now the place to be when looking for a homestay or a hostel in Copenhagen! If you want to discover all the trendy places in the capital there is no more attractive place to stay with friends.
In this lovely neighbourhood, you will find thrift shops, local restaurants and cafés, street art masterpieces, art galleries and even the famous Carlsberg Brewery!
Staying in Copenhagen with Friends or Family for 2 Days: What Must You See?
Rosenborg Castle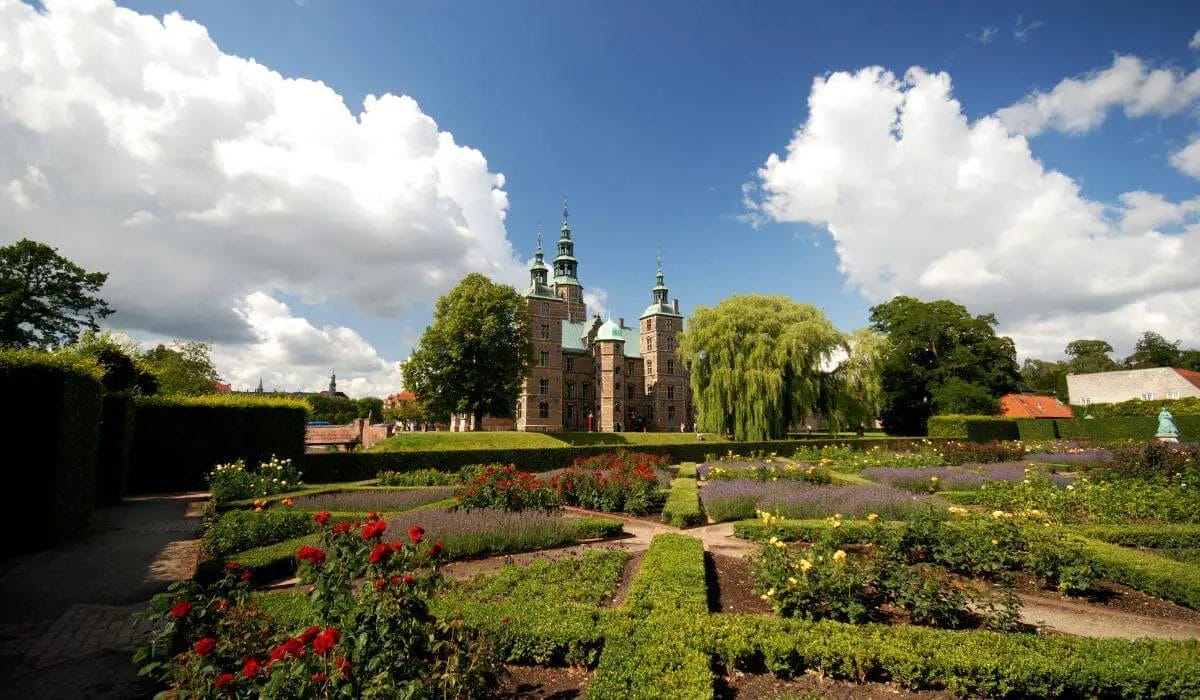 If you want to learn more about Danish heritage, this splendid castle, which dates back to the 17th century, is undoubtedly one of the most beautiful landmarks to see during your weekend in Copenhagen.
You will be able to contemplate a splendid collection of royal furniture and pieces of art during the visit.
Copenhagen Museums
Art lovers will not be disappointed during their vacation in Copenhagen!
Between the Ny Carlsberg Glyptotek, a private collection of over 10,000 works of art and archaeological objects, the National Museum of Denmark, the Louisiana Museum of Modern Art and the Post & Tele Museum, you will be spoilt for choice, especially if you visit the city in winter, when the weather is colder and rainier.
Amalienborg and Christiansborg's Palaces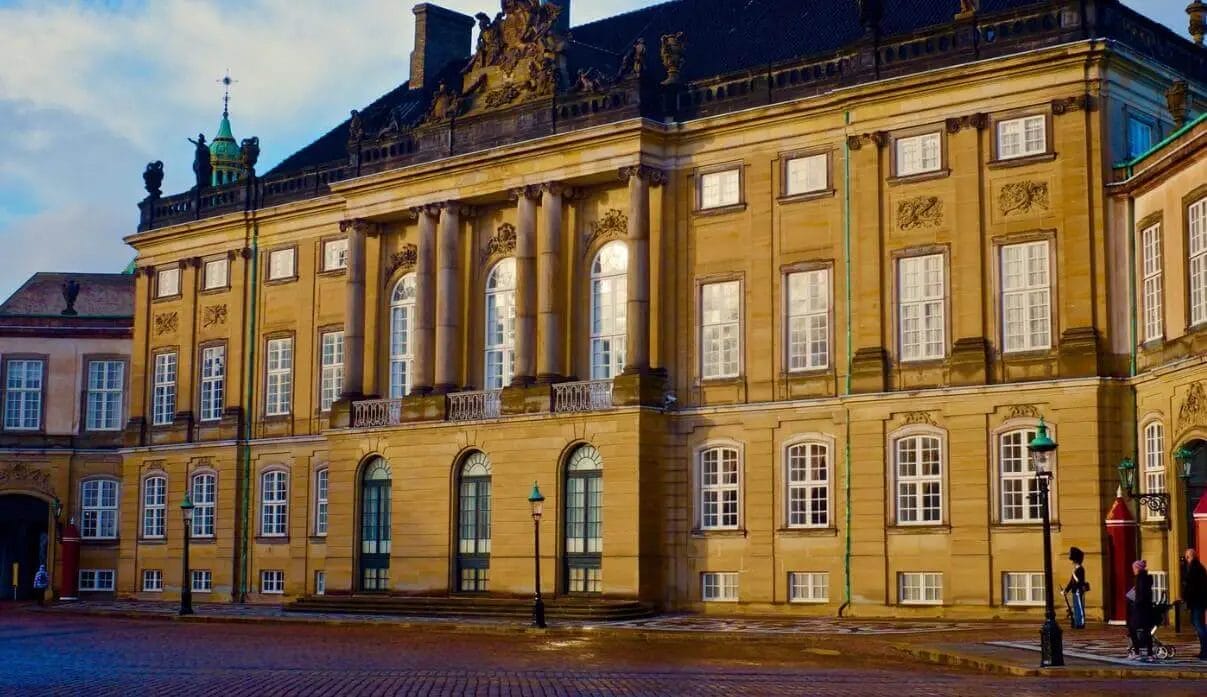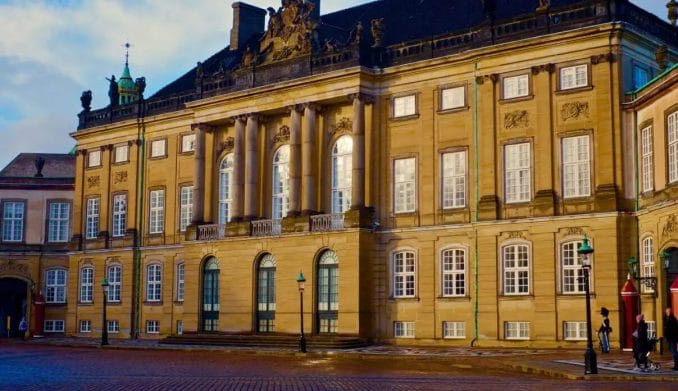 The winter residence of the Danish monarchs, Amalienborg Palace, is a must-see on any trip to Copenhagen, especially because it is a beautiful sight to see during the Changing of the Guard, which takes place every day around noon.
In its museum, you can also learn about the history of Danish royalty and see the interiors of the palace. Christiansborg Palace, home to the Danish Parliament, is also worth a visit for its main courtyard and ornaments.