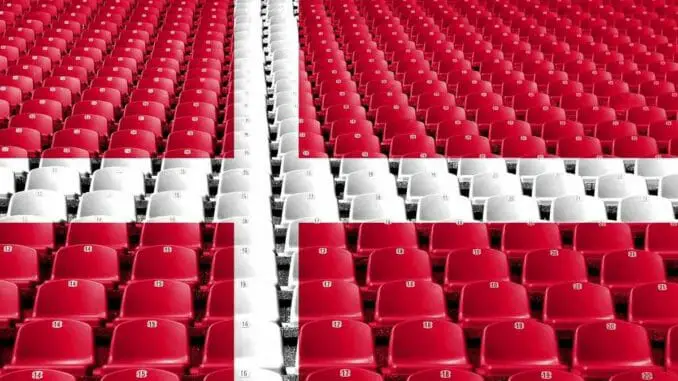 On the 13th November so-far dominant Denmark will host minnows Faroe Islands at the Parken Stadium in Copenhagen.
Denmark have been in scintillating form over their World Cup qualifying campaign, winning 8 out of 8 games. Even more impressive is that they have bagged 27 goals and conceded a grand total of zero. Their incredible defensive form means that they have already secured qualification to the 2022 Qatar World Cup with two games still left to play.
More About the Game
The Faroe Islands have been somewhat less impressive and their squad, made up almost entirely of semi-professional footballers, have managed just four points during their campaign after one win and one draw to bottom of the table Moldova.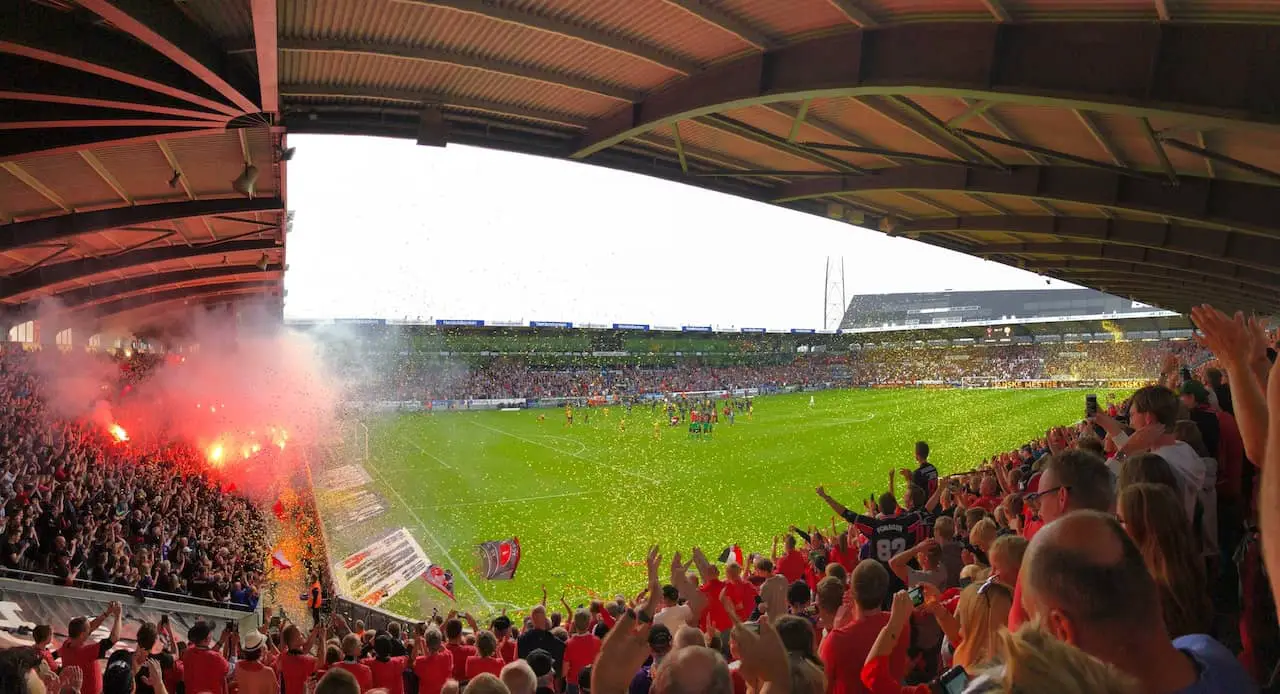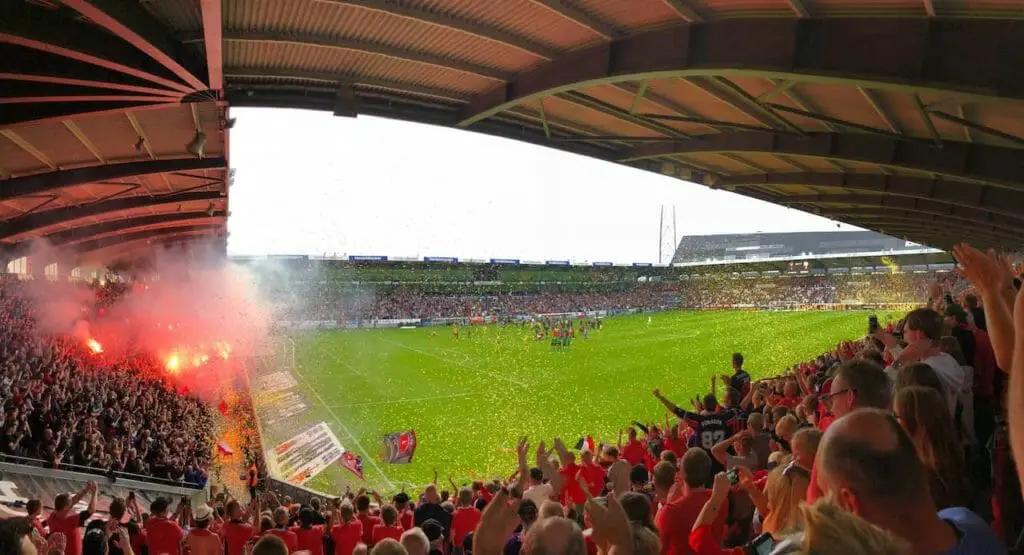 They are no longer capable of doing anything resembling qualifying for next year's competition but will still be hoping to give a good account of themselves when they visit the Parken Stadum. With the Faroe Islands coring just four goals and conceding 17, it is no surprise that Denmark are the heavy favourites for this meeting.
Pretty much any online gambling site had Denmark to win at 1/4 in the previous meeting and those odds are likely to skew even further towards Denmark with the return fixture being played on home turf.
The national team is on the cusp of welcoming a new golden generation of players who will hope to replicate the success of the UEFA European Championship and Confederations Cup winning squads of the 1990s. Along with Premier League winning goalkeeper Kasper Schmeichel, there is a whole host of stars across the pitch who play for some of European football's household names.
Captain and AC Milan centre back Simon Kjaer has formed a formidable partnership with Chelsea defender Andreas Christensen that has helped the team to their incredible defensive record. They also boast an impressive list of young players such as Mikel Damsgaard, Jonas Wind and Kasper Dolberg whose performances in Euro 2021 saw them reach the Semi-Finals for the first time in over 25 years.
This current crop of talent is very exciting for Danish fans. After securing qualification to the World Cup in such convincing fashion there is quiet optimism that the team can smash through their glass ceiling and put forward a real challenge in next year's winter tournament.
If you are a Danish native or even if you are visiting Copenhagen, visiting the stadium is a must. Officially opening in 1992, it was built over two years and as well as the national team, homes the biggest club in Denmark, FC Copenhagen. Although it is now nearly 30 years old, it is one of the most modern stadiums in Europe.
Costing 640 million Danish kroner to complete, it now provides high speed Wi-Fi for all fans after a deal was agreed between the stadium's owners and the Danish communications company Telia.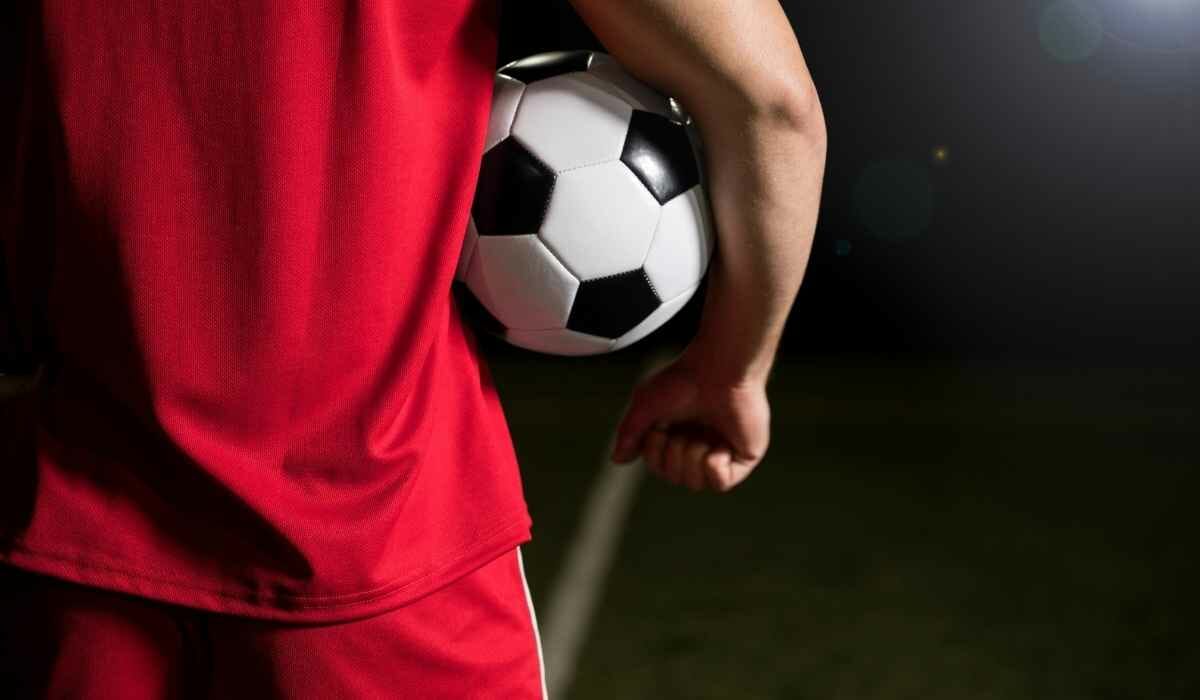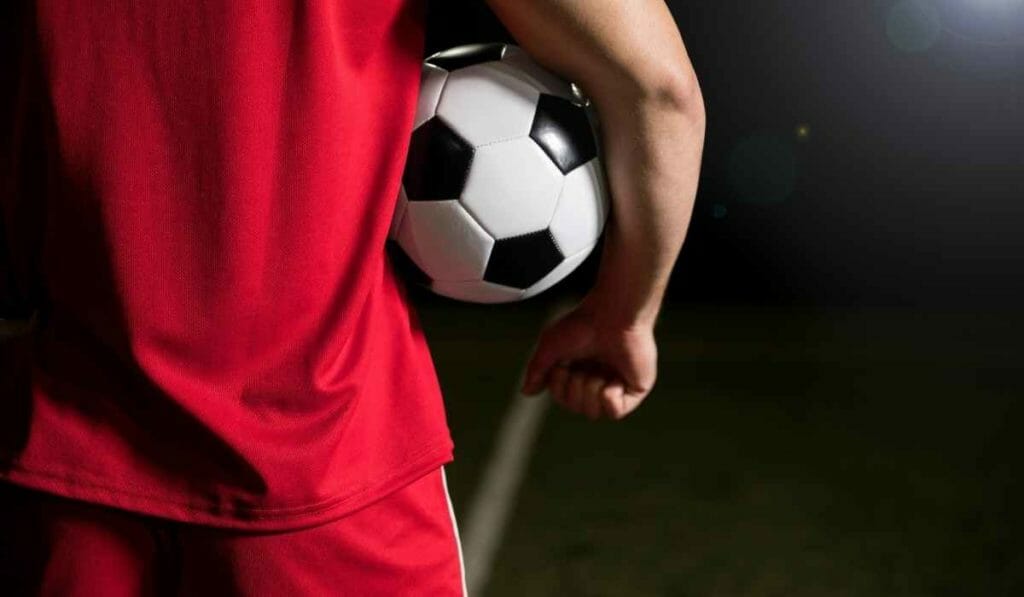 If being one of the most technologically advanced stadiums in Europe is not enough to persuade you, then the incredible atmosphere is sure to pull you in. A 38,000 all seater, it is the biggest in the country and the noise generated by the fans is worth the entry fee alone.
Football aside, Copenhagen is a beautiful city with tonnes of landmarks and spots to visit during your time in the capital…
Tivoli Gardens
Copenhagen is the home to the two oldest theme parks in the world. Whilst not the oldest (that feat goes to Bakken located in a suburb of the capital), Tivoli Gardens is certainly the most scenic.
Even if you are not a fan of rollercoasters or carousels, Tivoli's 19th-century representations of the Orient are reasons alone to visit the famous location.
However, if you are more of a thrill seeker it is worth noting the Star Flyer, a carousel that hikes riders up 80 metres above the ground. If you arrive an hour before the sunsets, you can experience it both with and without the lights.
The Little Mermaid Statue
Sitting upon a rock next to the Langelinie promenade is arguably the most famous landmark in the city. Edvard Eriksen sculpture was carved as a tribute to famed Danish author Hans Christian Andersen.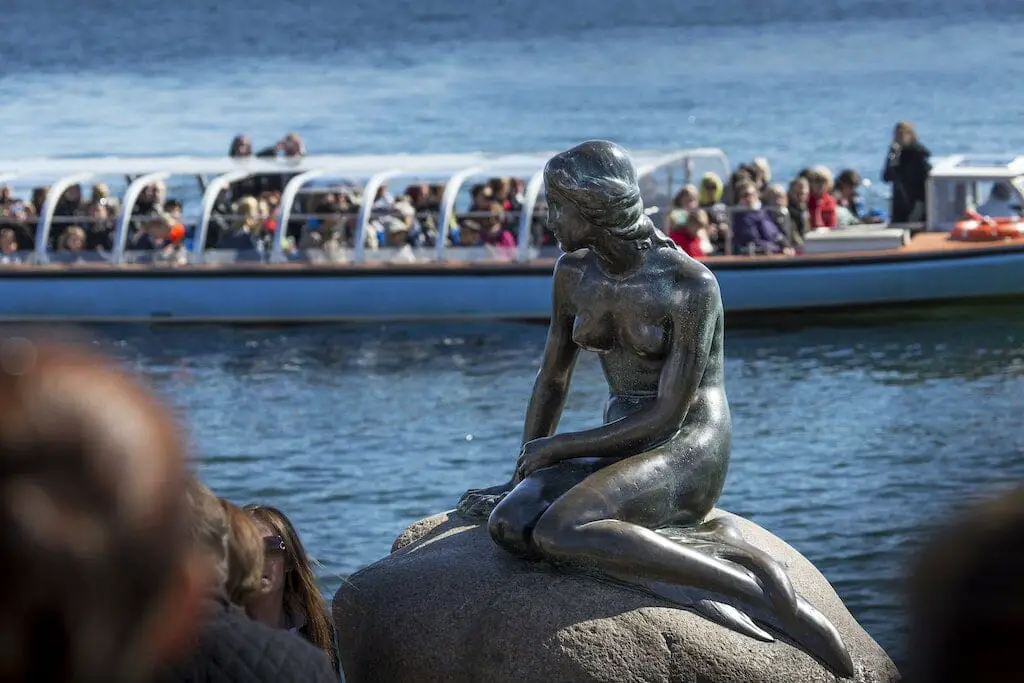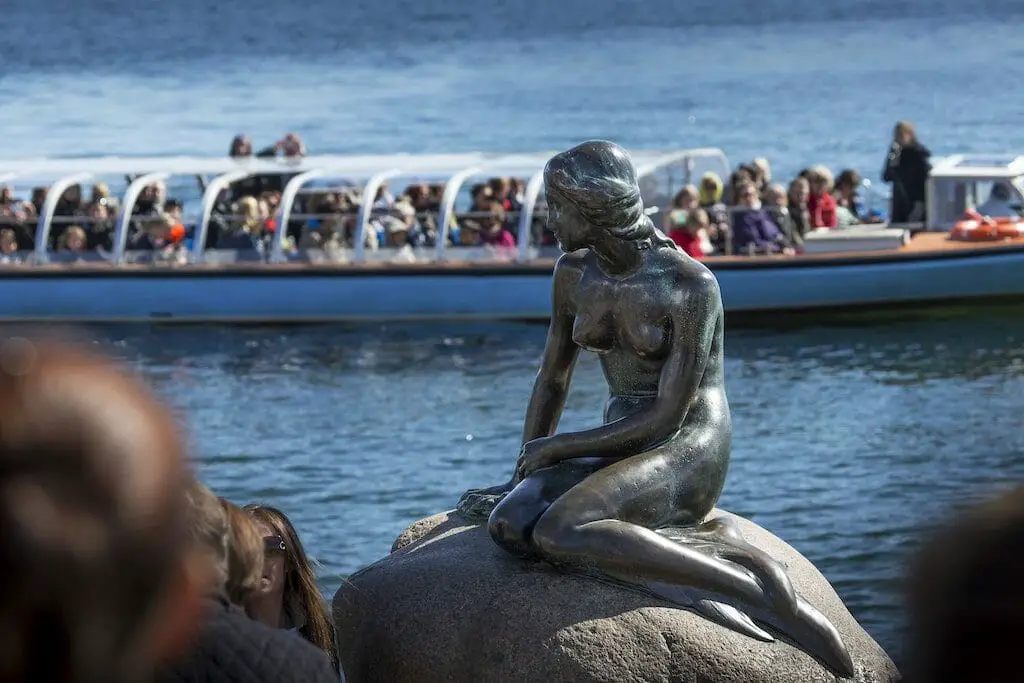 Inspired by Andersen's namesake fairy tale, it was erected in 1913 where it has sat for over 100 years. The head was modelled after prima ballerina Ellen Price and the body was after Eriksen's wife, Eline Eriksen. This outstanding piece of history perfectly sums up the picturesque artistry of Copenhagen.
The National Museum
The Nationalmuseet is home to centuries of rich Danish history. The sheer wealth of artefacts is enough to make you lose hours without even realising.
The museum's main building is located just two blocks away from Tivoli Gardens, a short distance from Stroget at the centre of Copenhagen and tells the story of everything from the Vikings to Norse Mythology. They are also home Egyptian mummies and coin exhibits from ancient Greece and Rome.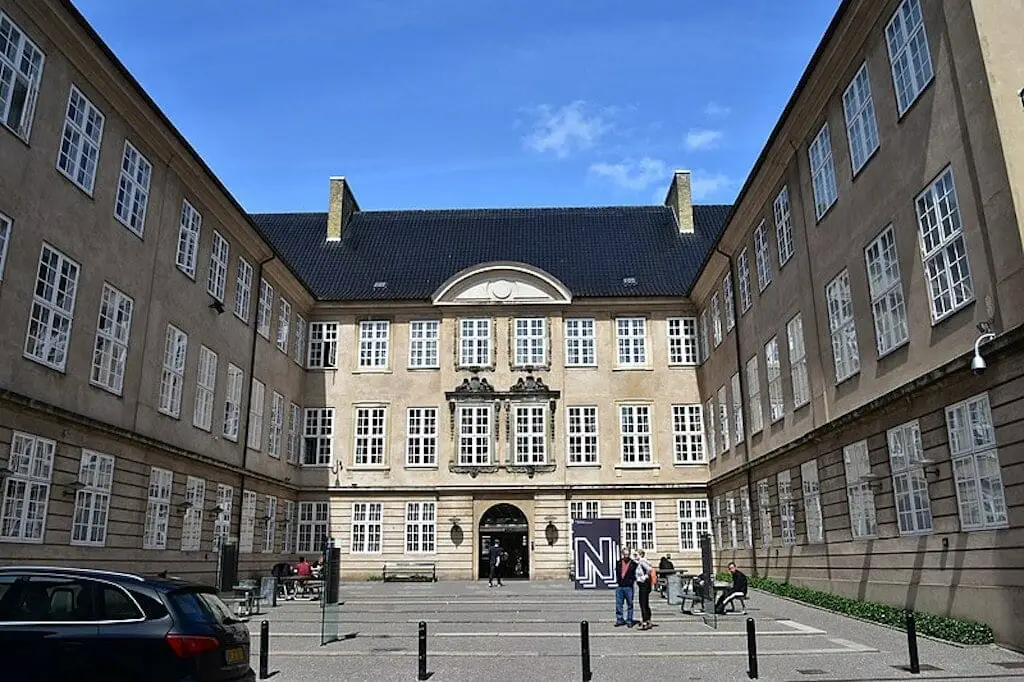 One of the best aspects of the museum is that children under 17 enter for free. Additionally, there is a separate children's museum, offering interactive exhibits for younger visitors, making it a great day out for all the family.
The Botanical Gardens
Covering an astounding 10 hectares, the botanical gardens was first established over 400 years ago in 1600 before moving to its current location in the center of Copenhagen in 1870.
As well as its incredible garden, which contains more than 13,000 species, it is particularly noted for its historical glasshouses. Whether you visit for the botanicals or for the architecture, it is sure to inspire awe.
Experience the Nightlife
Just off of Stroget there are a multitude of side streets that offer a great location to start your evenings out on the town. Prices here are usually slightly lower than the more touristy areas of the city.
There is no end to the pubs, bars, live music and clubs, many of which stay open until five in the morning. There is even a guided Copenhagen Pub Crawl if you are unsure where to start your night.
Also Read