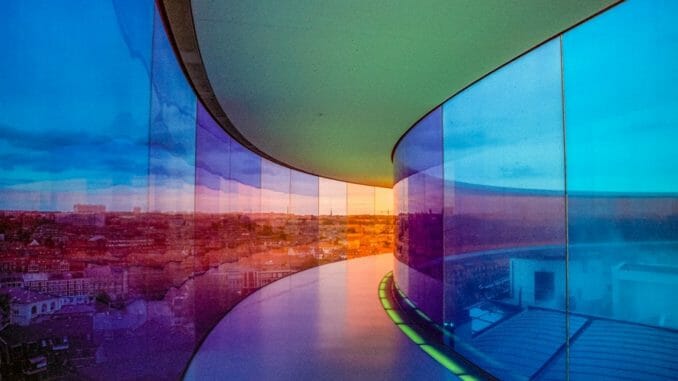 Denmark museums defines the best of the Scandinavian culture and tradition as it is belongs to the top tourist destinations in the world. You will see different buildings, old churches, castles, and also its vibrant night life. Apart from these features, you get attracted to the interesting museums here as well. Whether you are a history buff or you just love art, you need to visit some of the beautiful museums here.
9 Cool Museums in Denmark
An enriching trip to any place should not just include visits to top tourist attractions including historical landmarks. A must-do for any traveler is to set a time to explore the area's various museums.
This to-do task is not much of a problem when in Denmark. This Nordic country boasts of several great museums of various types so make sure you list them in your itinerary.
Nationalmuseet – This National Museum of Denmark is situated inside a mansion that dates back to the 18th century. Visitors here will learn about life during the reign of the Vikings and see medieval artifacts. There's also a 1970s sitting room here and children can get to have a hands-on experience in a specific section meant for kids.
Website
Louisiana Museum – This Museum for Modern Art showcases four different major collections of beautiful and unique art pieces. The building itself on the North Zealand coast is a historical structure having been built in 1958 as a center for art, architecture and landscape. Each year, the museum also accommodates four to five temporary exhibitions and there's a separate play area exclusively for children.
Website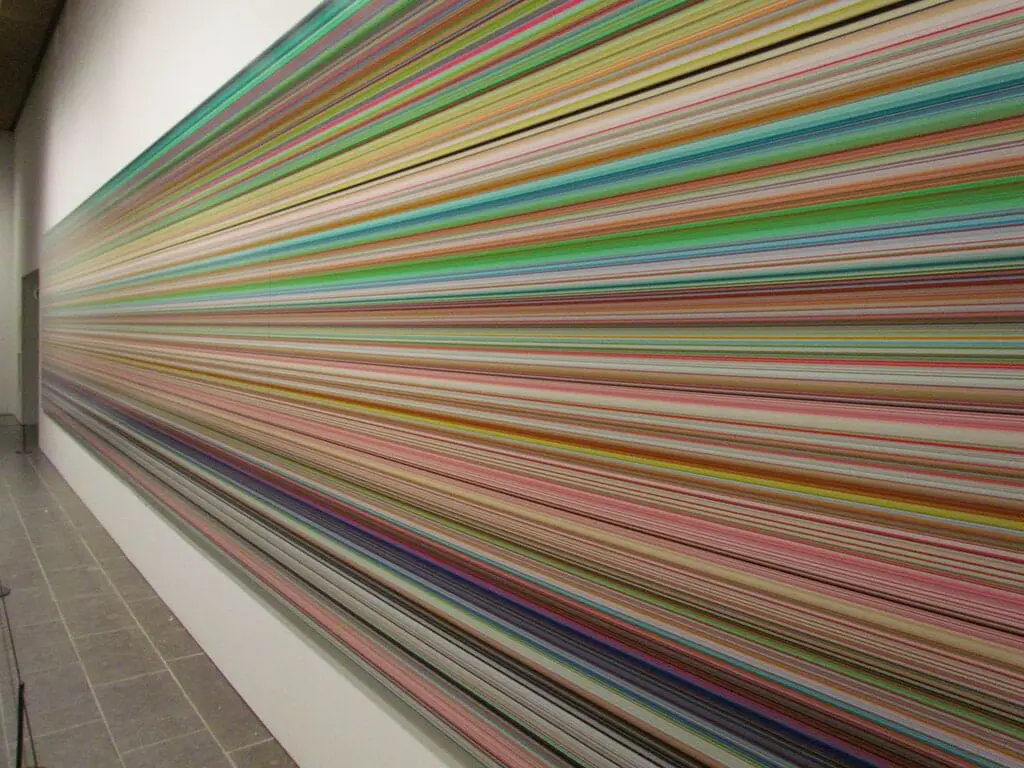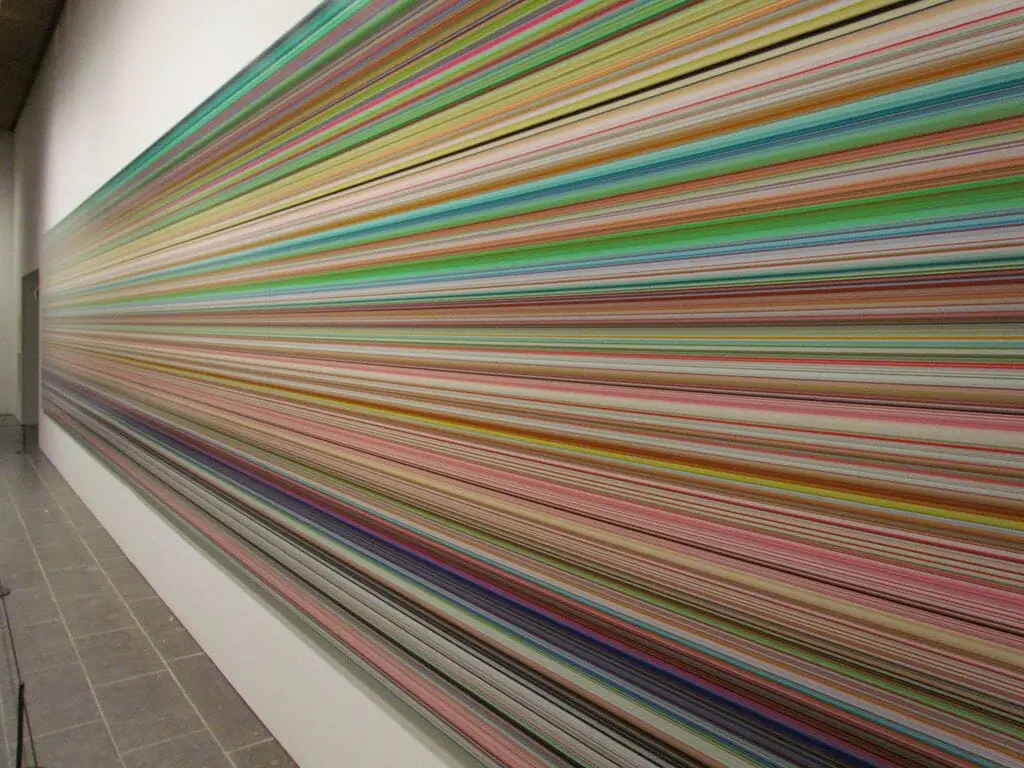 Experimentarium – This is a national science museum where children can experiment with a lot of things from levers, buttons and triggers and learn from them. There are several sections that are sure to captivate children's attention for the entire afternoon.  It's also here where the bubble show takes place each year. You can read more about the Experimentarium on this article !
Website
Kunstindustrimuseet – This is the Museum of Applied Arts that features handicrafts that started during the Middle Ages and are still being applied today. Showcased there are china, fabrics, silverware, jewels, furniture and household items.
Website
Kobenhavns Bymuseum – Situated near Vesterbro Torv, the building where this museum is housed was constructed in 1797. Visitors here will learn about Copenhagen's history and developments via a film and sounds.
Website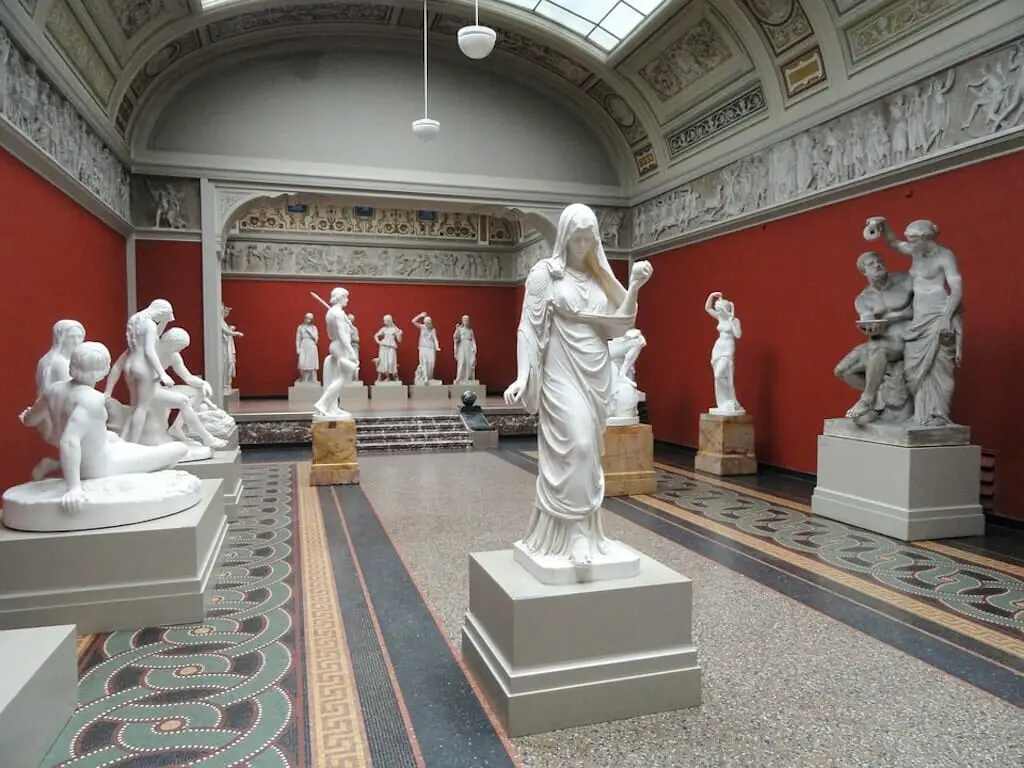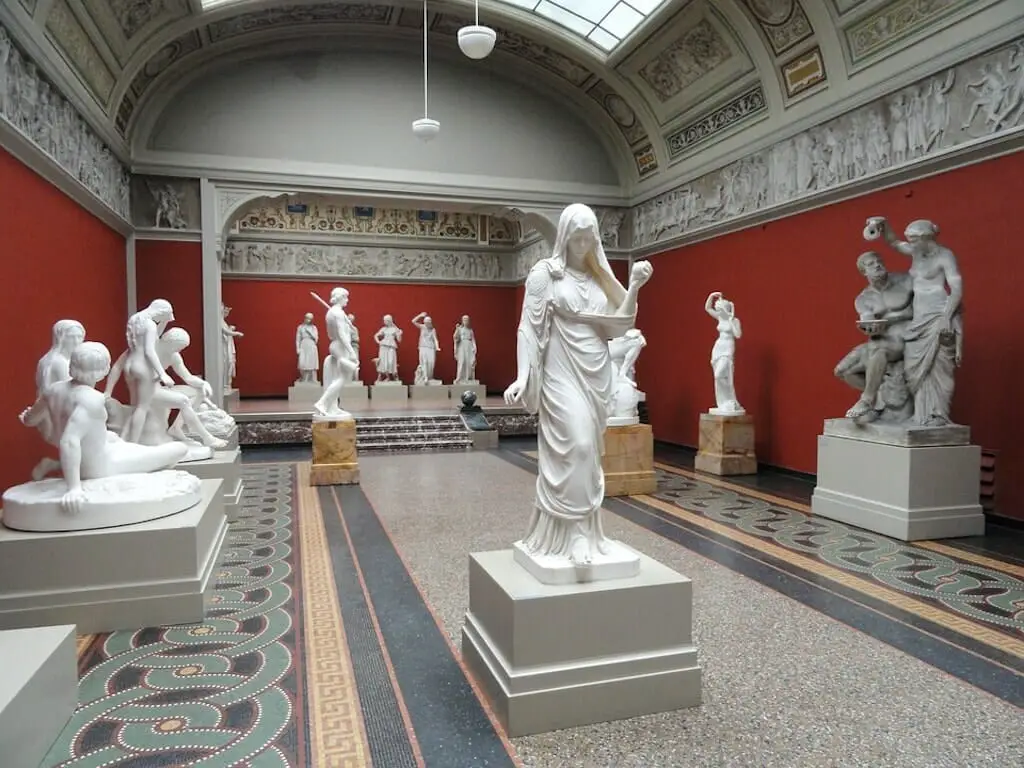 Cisternerne, Sondermarken – This museum of stained glass that features a pyramid-shaped entrance made from steel and glass. Inside, visitors will be awed at the collection of stained glass art. 
Website
Trapholt Museum – Not only will see art in this museum but also the modern fashion. You will see Kubeflex designs as one of the modern arts in Denmark. Arne Jacobsen designed and owned the place as a summer house.
ARos Aarhus Kunstmuseum – This is one of the largest museums in northern Europe with a total floor area of 17,000 square meters. You will find three different collections in this museum, namely: the Danish Golden Age, Danish Modernism, and the Contemporary Art. Its name was acquired from the Old Danish name of the city, Aarhus while Aros refers to the Latin word for art.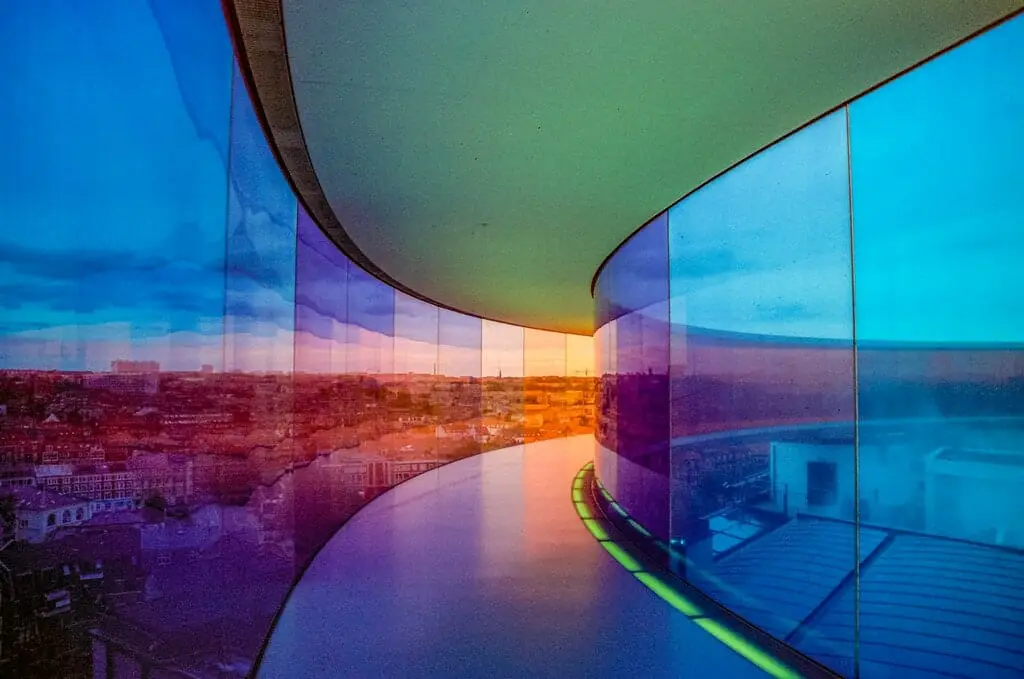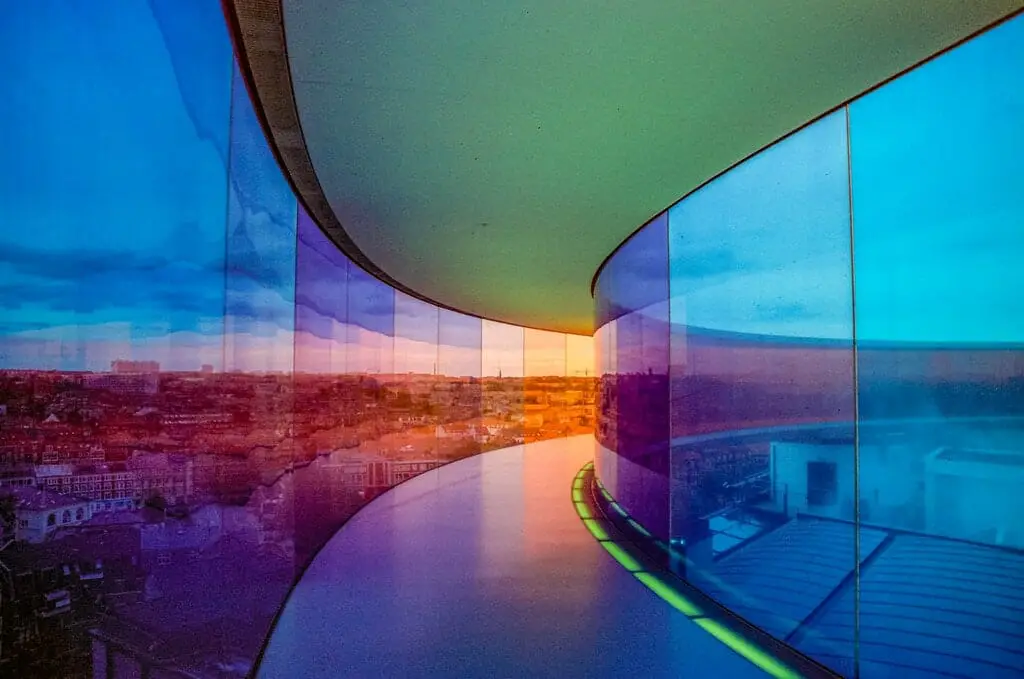 Skagens Museum – This exhibits an extensive collection of 19th and 20th century painter who worked in Skagen. The museum was founded in 1908 where the first idea was only to collect works by Skagen painters for constructing the building for exhibitions. It has a museum garden and dining room. It also has provided paintings exhibited online for people all around the world to access their works. 
Free Museums in Denmark: What Else Will You Need?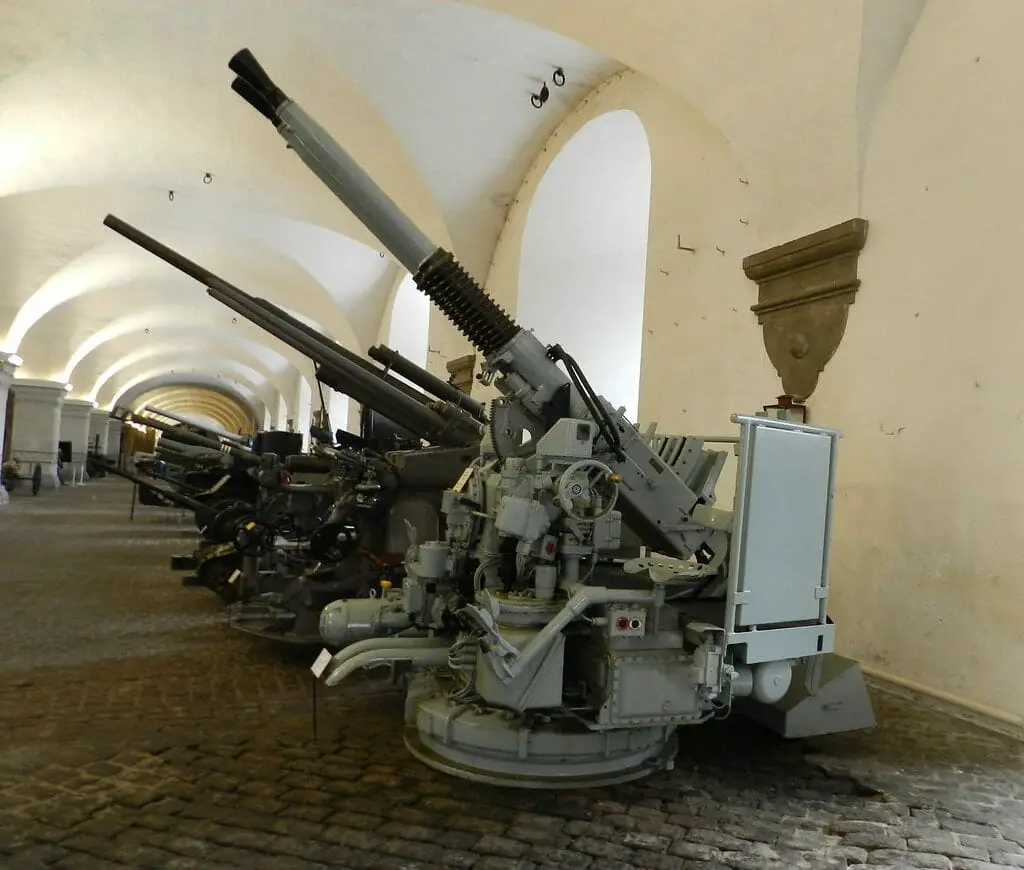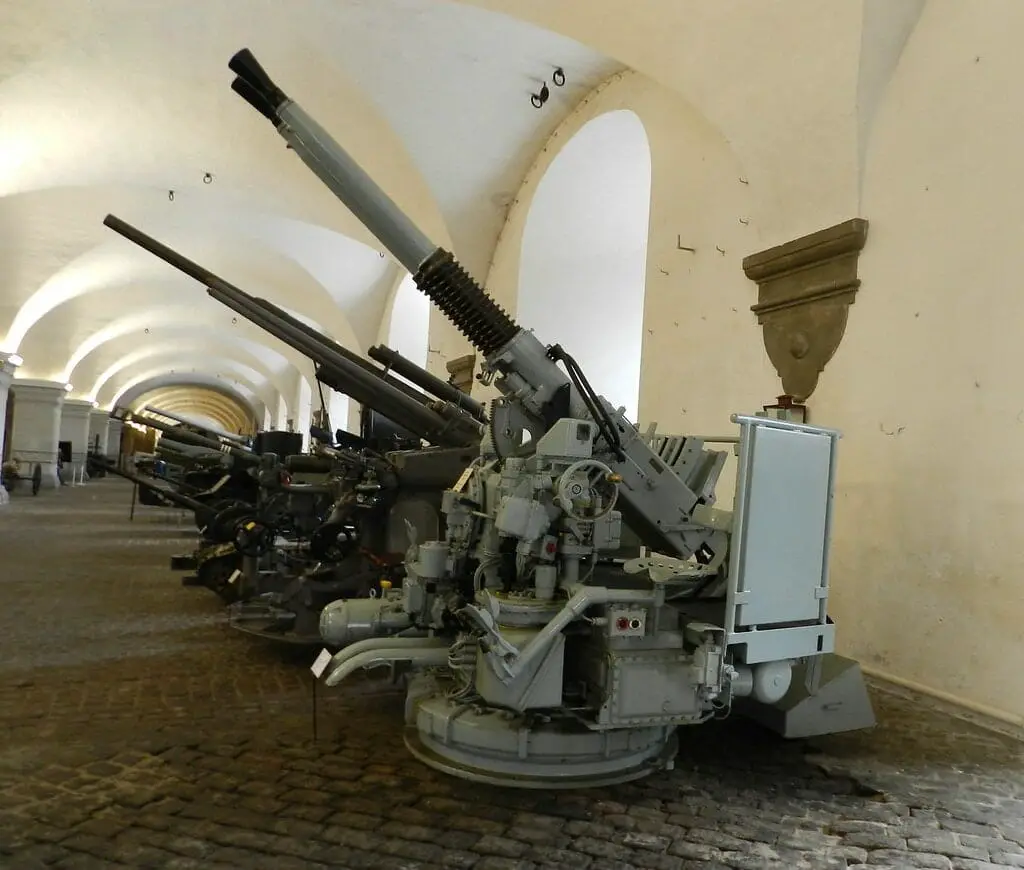 When the modern world seems to bore you, there is nothing like a trip to the museum to liven up the artistic side of you. Luckily, you've got a handful of museums all over Denmark and most of them come for free. Isn't it just amazing? The Ny Carlsberg Glyptothek is situated in the middle of Copenhagen is open every Sundays. If you're looking for a relaxing thing to do on a nice quiet Sunday, then a trip to this museum and down the memory lane is definitely a good idea.
The Tøjhusmuseet (The Royal Danish Arsenal Museum) is also in Copenhagen are open on Wednesday. When you need a breather in the middle of a stressful week in school or at work, then a trip to this Museum right in the city will shake off that stress away. Learning more about the history of the Royal Danish family will give you a glimpse of what the royal family is all about.
If you are wondering if there are museums you can go to at any given time of the day or the week, then you are lucky to be in Denmark. The Post & Tele Museum is open the whole week long. Whether it is a museum trip with your friends or perhaps an educational historical trip with the kids, then this is the museum to go. It is open every day making it accessible to working parents and kids who spend the whole week in school.
What else do you need when almost all the museums in the country are state-subsidized? If you're not a museum fan yet, there is no reason for you to skip visiting any one of these museums.
Denmark Museum Features Green Pavilion
Denmark tourism continues to be on the upswing. Several reasons can be attributed to this. Wonderful attractions both old and new, great people, beautiful views of nature and efficient service – all these are vital in boosting the tourism industry. But a new reason to visit Denmark land is the country's commitment to the green movement as evidenced in many areas.
Electric mini buses are now on the Copenhagen's roads as part of efforts to cut carbon emissions. Green and modern buildings are also in place. The latest attraction that boosts Denmark tourism and supports the eco-friendly campaign worldwide is the green pavilion called "Learning from Nature" at the Louisiana Museum of Modern Art situated in Humlebaek, Denmark.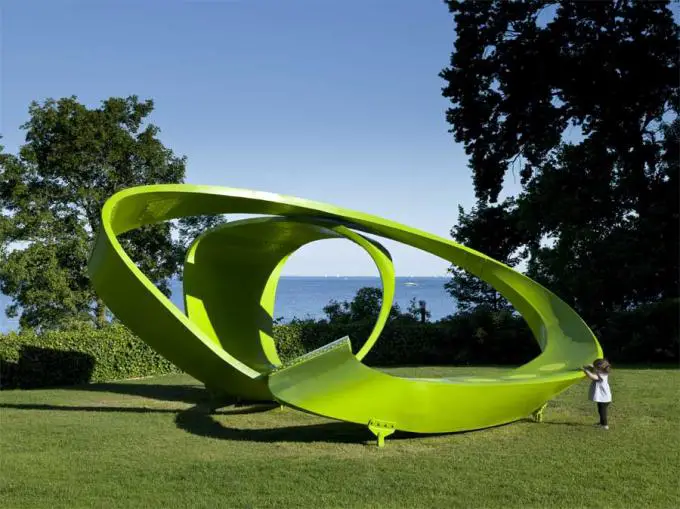 This unique and environment friendly pavilion designed by Danish practice 3XN is shaped like a Mobius band. The biological cycle of life is the inspiration behind this artwork which is also part of the Green Architecture for the Future exhibition. What makes it an eco-friendly work of art is because it was built using biodegradable bio-composite materials. Nanoparticles were used as coating and unaware to many of you, these nanoparticles actually help in cleaning surfaces and the air as well. The shell portion utilized flax fibers set in a natural resin while the inner core was made from cork sheets instead of the polystyrene foam.
And there's more. The structure actually has built-in sensors that generate energy just from the footsteps of people visiting the place while its LED light is powered by solar panels. The 3XN principal expressed satisfaction over the creation of the pavilion using sustainable and intelligent materials. Kim Herforth Nielsen pointed out that this latest project only proves that green architecture can really be active and flexible.
Creating this eco friendly pavilion took four months to complete. And not only one company was involved in this project but 20 companies in all. Currently, the structure is open to the public until October.