If the U.S. has its Woodstock Festival, Denmark land has its Roskilde Festival. Both are large rock festivals attended by music fans and tourists from around the globe. But what makes the Roskilde Festival a standout is apart from holding different music events, it supports a good cause and that is to help preserve the environment.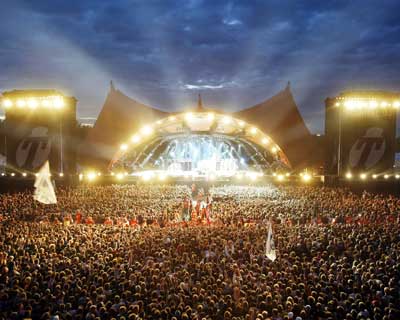 This rock festival is one of the country's top attractions that boost Denmark tourism. For this year, a climate community has been created beginning today to encourage visitors to have a say in climate changes and its effect in the third world countries. Campers who join the community are urged to recycle their trash and use wired exercise bikes to generate electricity needed to recharge their electronic gadgets.
Tourists visiting Denmark who wish to visit Roskilde and take part in the climate community should visit the festival website and create a personal profile there that should provide information on the green steps they have taken. A special bracelet awaits a participant who can confirm three green steps and it can serve as their ticket to the different activities held in the campsite during the major Denmark festival. Featured activities include lectures on climate changes, a CO2 limbo dancing and silent disco.
For his part, Danish conceptual artist Kristian von Hornsleth is set to promote his Deep Storage Project during the popular Denmark festival. Known for his unique projects, Hornsleth this year will collect DNA samples from the hair and blood of some 800 volunteers attending the festival. The samples will be combined with those he gathered from other parts of the world and will be installed on a five-metre tall sculpture to be placed not on land but in the deepest part of the ocean, in the Mariana trench located between the Philippines and Japan, in January 2010.
If you're in Denmark land, check out this not-to-be-missed Roskilde Festival until July 5 and contribute to the green movement.