Music has been a very important part of every culture.  The Roskilde Festival is a music and culture event in south of Roskilde in Denmark that takes place annually.   
In 2015, it was held on the 27th of June to the 4rth of July with a musical Roskilde festival lineup of:
Muse
Florence
The Machine
Pharrell Williams
and many more
Nearly 200 bands and solo artists play on eight stages during eight days.  Traditionally, large, well-known artists, cutting-edge artists from all contemporary genres, popular crowd-pleasing acts plus local Scandinavian headliners and up-and-coming names come to perform on stage.
It is said that this Danish festival Roskilde is Denmark's first music-oriented festival created for hippies. This was first held in 1971 and has grown in popularity so more than 80,000 people from all over the world join the event.  For most Danes, attending Roskilde has become a rite of passage.  They come here to enjoy a diverse mix of music, arts and camping. 
The Danish festival Roskilde campsite is about 80 hectares.  So long as you have a ticket, you can feel free to set up camp.  They have a service center with establishments ranging from food stalls to a cinema.  The campsite is divided into agoras that provide toilets, cell phone charging and luggage storage.  It usually opens on the morning prior to the start of the festival.
The Roskilde Festival  is run by a non-profit organization so all proceeds from the event go to humanitarian and cultural purposes.  Not bad for an event where you can have the time of your life for a good cause.  This way, you can let loose and go with the flow guilt-free.
Complete Guide to Surviving Roskilde Festival for Tourists
The beginning of the festival season (summertime) is a magical time of year. But going to a festival is often intimidating for first-timers. The throngs of people, the sun, the costs of accommodation, Denmark hotels and Danish food can all be prohibitive factors.
Popular American festivals like Coachella, Bonnaroo, and Lollapalooza, offer visitors a chance to experience wide varieties of music at a low relative cost.
Also, the camaraderie that comes with camping and sharing musical tastes is unmatched. A festival is a right of passage for today's youth. It is a chance to experiment with music, food, and independent living, if just for a few days.
Europe has its share of fantastic festivals including:
the transcendent electro-fest Tomorrowland (Belgium)
the urban island experience of Budapest's Sziget Sound (Hungary)
and the radio-friendly Pukkelpop (Belgium)
In fact, almost every major European city has a giant festival during the summer. However, one of the biggest, most accessible, and attractive festivals in Europe flies a bit under the radar.
Denmark's Roskilde Festival features massive acts, wonderful facilities, and an extremely upbeat vibe. Furthermore, Roskilde Festival keeps that traditional spirit of togetherness and anti-commercialism that many festivals now disregard.
Roskilde Festival began in 1972 as a small student-run experiment at a fairground about 30 minutes outside of the Danish capital of Copenhagen. Plagued by poor management and a true do-it-yourself spirit, Danish festival Roskilde struggled to attract mainstream attention until the 1980's.
Buttressed by the purchase of a used stage from the Rolling Stones 1978 tour, Roskilde Festival started to book artists that brought in visitors from outside the "countercultural" scene. This neon orange "Canopy Stage" is now the distinctive symbol of the Roskilde Festival and a central reason for its steady rise to widespread relevance.
Non-profit Festival
In 2014 Roskilde Festival attracted more than 130,000 visitors. Throughout its exponential growth, Roskilde Festival organizers have kept the principles of community, sustainability, and charity intact.
Unlike many of the world's festivals, Roskilde is still not for profit. The Roskilde Foundation operates the festival with an eye toward giving. That means that every dollar raised by the festival is distributed to Danish charities.
Furthermore, almost all of the people staffing the festival are volunteers putting in their time. So, they can attend the festival for free. Roskilde also goes one step further by donating human waste for use as fertilizer for growing crops. All the abandoned tents, sleeping bags, and recyclables are distributed to various organizations serving Copenhagen's homeless.
So if you feel bad about the massive ecological footprint a festival leaves behind, consider Roskilde Festival the best of the best when it comes to sustainability and giving back. As with any festival, the most important part is definitely the music. Lasting eight days, and with nine different stages, Roskilde Festival provides an eclectic mix of classic and cutting edge.
Look no further than 2015 headliners & Roskilde festival lineup:
Paul McCartney
Kendrick Lamar
Pharrell Williams
Nicki Minaj
and Disclosure
Ripped from the radio, and straight from the underground, Roskilde gives its attendees an unmatched mix of hip-hop, rock, pop, local, international, experimental, and timeless. It is another reason the Roskilde Festival is a true experience. People of all ages are interested and entertained. Far from the sea of teens and hipsters other festivals have become, Roskilde brings together old and young to illustrate how small the generation gap can be.
The Real-life Tourist Experience
I arrived at Roskilde Festival alone and apprehensive. I had a small tent, a light sleeping bag, a week's worth of clothes and my iPhone (with no international service). Also, had some cash and a credit card.
I didn't know anything about the festival (besides who was playing). I bought my ticket at the recommendation of my Danish relatives. It was around $250 US. I rode the train (just 30 minutes from Copenhagen Central Station), which cost me about $7.
After I received my wristband and entered the festival, I headed straight for the first empty campsite I found. It turns out I wandered into the paid camping area. And I stumbled upon a group of friends that have attended Roskilde Festival together for over 10 years.
They helped me assemble my tent and accepted me wholeheartedly into their camp. They were hardened festival veterans who came equipped with a massive battery to charge phones, and power the gigantic campsite boombox. They gave me access to the communal cache of beer and food, and told me hilarious stories from festivals past.
The Danes are friendly & generous
When my credit card stopped working, they fed me and literally kept me alive. I have never felt so completely welcomed by strangers. I can honestly say these were some of the best days of my life. If you're alone or skeptical of attending a festival in a foreign country, I can tell you Denmark is the place to do it.
The Danes will show you their friendly and generous spirit. Plus, almost everyone speaks perfect English. While my experience was certainly extraordinary, I believe the spirit of the Danish festival Roskilde goes above and beyond that offered by other similar options.
Everyone is camping on-site, which creates a vibe of equality and community. Most of the people at Roskilde are dirty, tired, and interested in music. There are no VIPs, no posers, and no posturing. Roskilde Festival is a judgment-free zone.
Tips for surviving Roskilde
Here are my three tips for surviving Roskilde:
ditch your worries at the gate
bring sunscreen
and be yourself
You will find teens, and octogenarians, mingling amongst the hip-hop heads and head-bangers. Roskilde Festival is not a place people come to look cool on Instagram and Facebook. People come to Roskilde to let loose for a little while and forget about the problems of the real world.
If you are thinking about attending a music festival this summer, I urge you to take a chance on Roskilde. Consider it a crash course in cultural exchange. With classics like Neil Young, and the Red Hot Chili Peppers, headlining alongside indie favorites Tame Impala, PJ Harvey and LCD Soundsystem, this festival is in good sonic shape.
There's still plenty of time to snag a cheap flight, and save up for the reasonable entrance fee of $310 (about $90 cheaper than Coachella and camping comes included!)
Denmark's Roskilde Festival Goes Green
If the U.S. has its Woodstock Festival, Denmark land has its Roskilde Festival. Both are large rock festivals attended by music fans and tourists from around the globe.
But what makes the Roskilde Festival a standout is apart from holding different music events, it supports a good cause and that is to help preserve the environment.
This rock festival is one of the country's top attractions in Denmark that boost Denmark tourism. In 2009, a climate community encouraged visitors to have a say in climate changes and its effect in the third world countries. Campers who joined the community has been urged to recycle their trash. And use wired exercise bikes to generate electricity needed to recharge their electronic gadgets.
Personal profile
Tourists visiting Denmark who wished to visit Roskilde and take part in the climate community visited the festival website and created a personal profile there. That provided information on the green steps they have taken. There was a special bracelet for every participant who confirmed three green steps. And it served as their ticket to the different activities held in the campsite during the major Denmark festival. Featured activities included lectures on climate changes, a CO2 limbo dancing and silent disco.
For his part, Danish conceptual artist Kristian von Hornsleth was set to promote his Deep Storage Project during the popular Denmark festival. Known for his unique projects, in 2009 Hornsleth collected DNA samples from the hair and blood of some 800 volunteers attending the festival.
The samples were combined with those he gathered from other parts of the world. And installed on a five-metre tall sculpture placed not on land but in the deepest part of the ocean. Actually, in the Mariana trench located between the Philippines and Japan, in January 2010.
Roskilde Festival History – Threatened By Economic Crisis in 2009
The Roskilde Festival has been threatened by the economic crisis. In 2008 the Danish festival was not sold out with 68,000 paying visitors.
In 2009, the four-day festival that went on from 2nd to 5th July has less than 75,000 visitors. Fearing the loss of more than 10,000 Swedish visitors who may skip the festival because of tighter personal budgets, the Roskilde festival offered cheap bus transport from the neighboring country.
Germany was also historically a big fan of the Roskilde festival. While in 2008 over 15,000 Germans came to the festival, in 2009 Roskilde expected only 3,000 visitors from Germany. German festivals are not only much cheaper, there are now also much more of them.
Performers & Roskilde festival lineup at the festival include:
Oasis
the Pet Shop Boys
Nick Cave & The Bad Seeds
and Grace Jones
Danish newspaper complained about the low number of international stars. And asked why Roskilde could not attract a Bruce Springsteen or Depeche Mode or AC / DC, just like similar British festivals did.
The Roskilde organizers said they tried to book more stars, without success. Due to the economic crisis, international stars perform increasingly only at their own concerts and not in festivals, organizer Rikke Øxner explained.
Øxner was afraid that the festival has not seen the worst yet, and he said: "2010 is likely to be even smaller, and therefore we will have to raise prices again."
Rokia Traore & Roskilde Festival History Music Award
As part of the yearly World Music Expo or WOMEX festival which is taking place in the Danish capital of Copenhagen, various activities have been scheduled during the day and night from October 28 to November 2009. Venues are the Bella Center and Koncerthuset.
A major highlight of this five-day event was the awarding ceremony on the last day. And in line with this, the first Roskilde Music Festival Award has been given. The lucky recipient of the award worth 30,000 Euros is the Passarelle Foundation founded and headed by musician Rokia Traore of Mali in Africa. The organization focused on professionalizing the Malian music culture.
Rokia Traore performed at Denmark's famous Roskilde Festival in 2001 and 2009. She has received raved reviews for her music and is seen as Africa's next big music artist. In 2009, an official said he personally witnessed the commitment of Traore to Malian trainees who worked at the festival. This artist actively took part in WOMEX as a speaker of her foundation. And as presenter of the WOMEX Award for Professional Excellence to Christian Mousset from France.
Preparing future professionals
The Passarelle Foundation trains people and encourages them to get practical experience in the various artistic and cultural activities in Mali. The organization's ultimate goal is to prepare its beneficiaries to professional work in the future.
Current projects include:
the training of lighting and sound engineers in music production meant for live events
the training of young singers on the different singing techniques.
Traore received her Roskilde Music Award from the Lord Mayor of Copenhagen himself, Ritt Bjerregaard, during the awarding ceremony at the Bella Center. The same award presented by the Roskilde Festival Charity Society has been given in 2010 and 2011 during the WOMEX festival. In addition, this award is granted only to groups that work to develop local music for the benefit of young people in the developing countries.
Tickets Roskilde festival 2021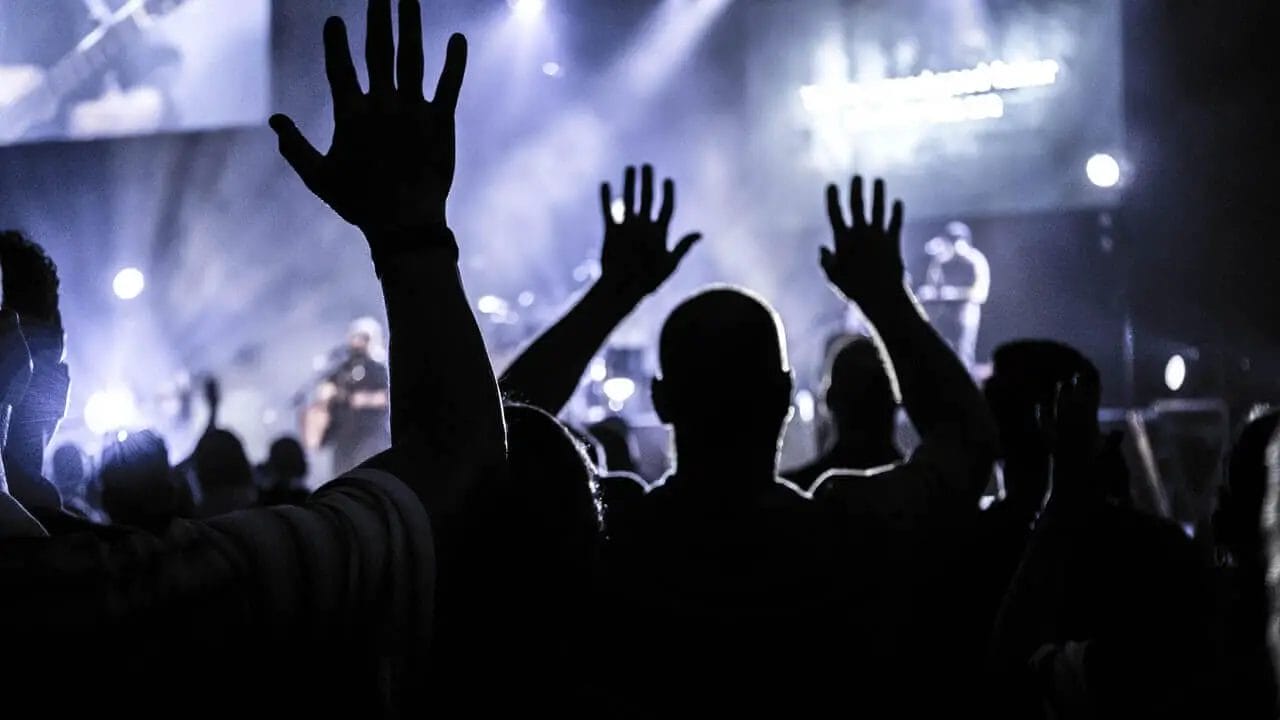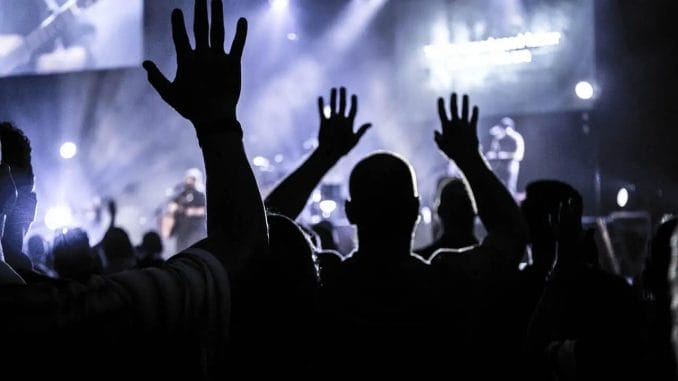 Some experts are saying that Covid-19 is going to be serious next year as well. And that major events like Roskilde festival 2021 can easily be canceled.
Anyways, here's the Roskilde official website where you can find new information and tickets.
FAQs
What is Roskilde festival?
It's an annual music event that represents not just the music, but art and freedom as well. A lot of famous artists and musicians come here to make an atmosphere for teens and people who love music unforgettable.
Where is Roskilde festival?
This event is held in south of Roskilde in Denmark.
How old you must be if you want to visit Roskilde festival?
You need to be at least 15 years old.
What can't you take in festival?
Furniture, weapons, pyrotechnics and glass bottles are just the most obvious things. For more details, there is a mush bigger list here.
Related articles